Diner Dash Guides - Helpful Resource for Cheats, Hints and Walkthroughs for Diner Dash Games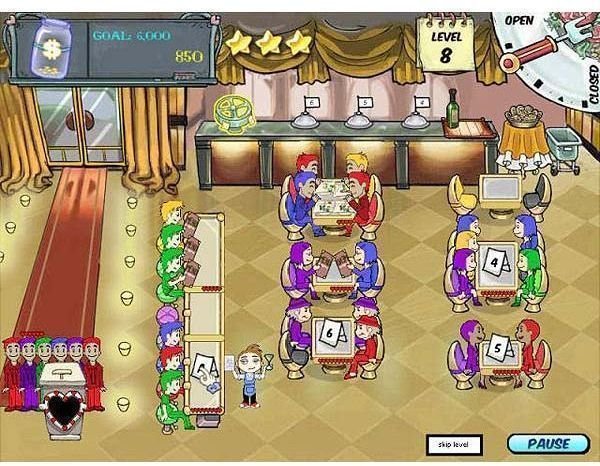 DINER DASH GUIDES
If you are looking for guides to Diner Dash games, you have come to the right place. Bright Hub offers a selection of articles on many of the games in the series. Check out the sections below for details on your favorite Diner Dash title.
Diner Dash
Diner Dash is the original game that started it all. Help Flo the waitress build up 5 different diners with the use of fast clicking, savvy time management and customer serving skills. Purchase upgrades to improve the diner, customer patience and Flo's performance with money she earns.
Improve your game play with the following Diner Dash guides:
Diner Dash 2 – Restaurant Rescue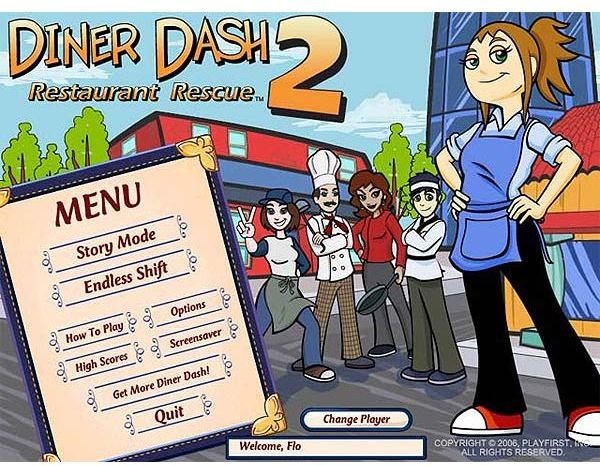 Following the original game, this time Flo must help her friends and their restaurants by earning enough money to stop land developer – Mr. Big from taking over their properties. Game play is consistent with the original Diner Dash with the addition of a variety of foods to serve and the task of having to clean up spills on the floor.
Diner Dash Flo on the Go (Diner Dash 3)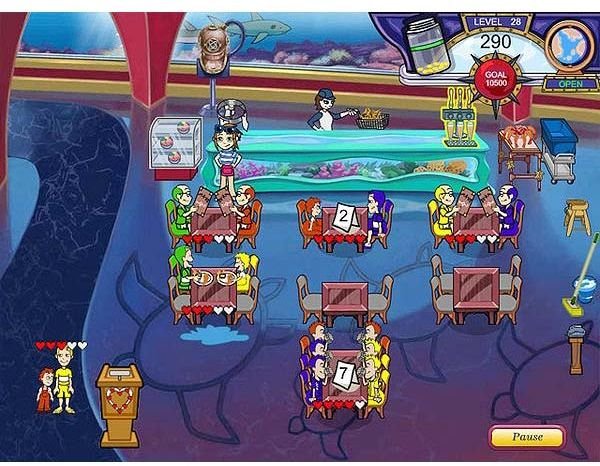 The third game in the Diner Dash series takes you on a cruise ship. Flo and her friend Darla try to get away for a vacation, but end up working to help the ship's crew that lost their chef. To top it off, Flo has also lost her luggage. This game offers the addition of Flo's Closet, which will allow you to change into different outfits as they become unlocked. Diner Dash 3 also has a few new customer types, ship upgrades and the task of occasionally dealing with power outages.
Check out these Diner Dash guides for help with this game:
Diner Dash Hometown Hero (Diner Dash 4)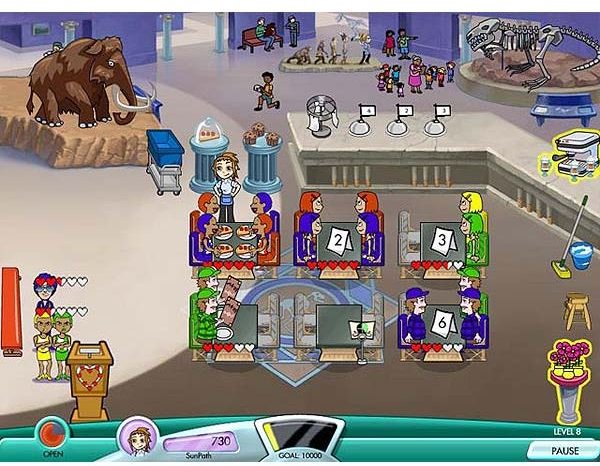 In the forth addition to the Diner Dash series, you get the opportunity to help Flo rebuild her rundown town. Game play is consistent with other earlier titles with the addition of adding an assistant as an upgrade purchase and the five different themed venues to work in. Other features include flower decorations for customer mood boosts and a multi-player game option where you can play with a friend in one on one online to see who can earn the most money in a single restaurant.
Check out these Diner Dash tips and hints to help you with your game play:
Diner Dash Seasonal Snack Pack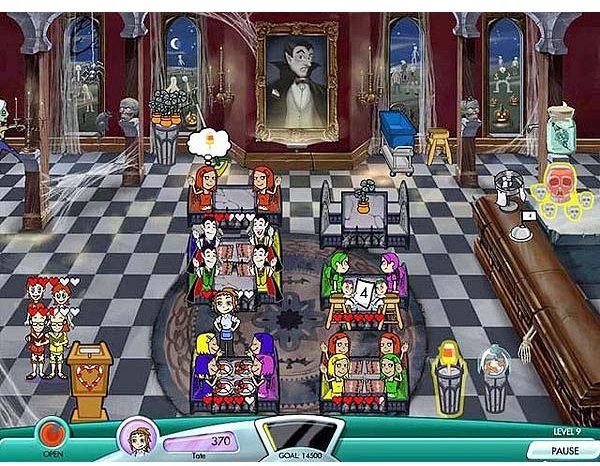 As Grandma and Flo drive through their beloved hometown, they become nostalgic and think about memories of seasonal events throughout the year. In this Diner Dash game, you get to play in different themed locations include a Halloween style Crypt and a Valentine's Day style place called the Romantic Rendezvous.
Diner Dash 5: Boom!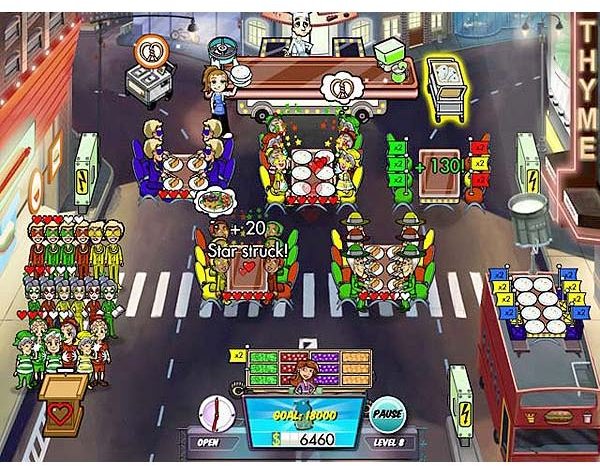 Diner Dash 5 is the most recent title to the series released in 2010. After Flo's diner gets demolished as a result of sabotage, she is determined to rebuild and make it a success again. With the help of her faithful construction worker customers, each diner is put back together again by earning money through savvy customer service and fast time management skills. This will be accomplished by working in unusual outdoor locations in the town. New features include customization upgrades for the diners, a salad bar, dealing with various weather conditions, electrical problems and the "Townie" customer who can be added to customer groups for extra bonus points.
Other Related Dash Game Guides
The Diner Dash game series has inspired many themed spinoff games. The following are guides, cheats and tips for many of these popular games:
Screenshot images for the Diner Dash tips and guides article were created by Sheila Robinson.