How to Get Farmville Cash Without Buying It - Secret Farmville Tips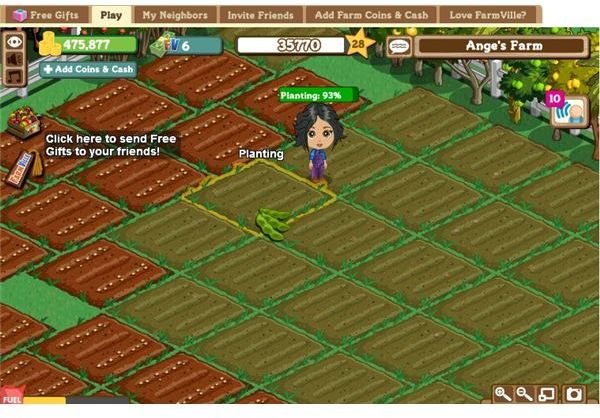 Facebook Farmville Decor - How yo Get Farmville Cash Without Buying It
Zynga's Farmville is one of the most popular social farming simulation games on Facebook. Millions of users log in to tend to their crops, manage livestock, decorate, and help out at their friends' farms. Customization is huge in Farmville. Each user is able to create a massive virtual farm with any particular theme. Players can purchase a variety of decorations like colored fences, picnic tables, stages, fireworks, towers, flags, boulders, rocks, scarecrows, pools, signs, sculptures, garden gnomes, hammocks, sundials, mystery boxes, rare buildings, and exotic bonsai trees to make their farm stand out. Many of these specialty items require Farmville cash to buy. Farmville cash can be earned or purchased using real money via PayPal or credit card.
How to Get Farmville Cash Without Buying It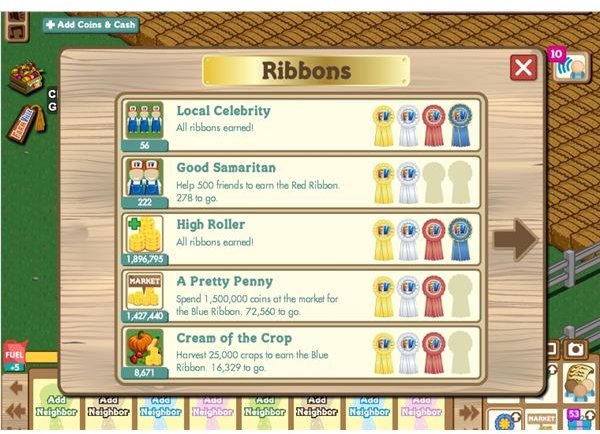 If you want to know how to get Farmville cash without buying it there are three methods that any virtual farmer can apply. Winning ribbons, leveling up quickly, and completing sponsored survey offers are the best ways to boost Farmville cash instantly. Ribbons are rewarded when players perform specific tasks like harvesting a certain amount of crops, trees, or flowers. Collecting from livestock, placing fences, and even helping out neighbors can help accomplish ribbon goals. Once the achievement is reached farmers receive coins, XP, or Farmville cash. Clicking the ribbons tab to see the requirements before playing can help users farm with tasks in mind.
Farmville Tips for Leveling Quickly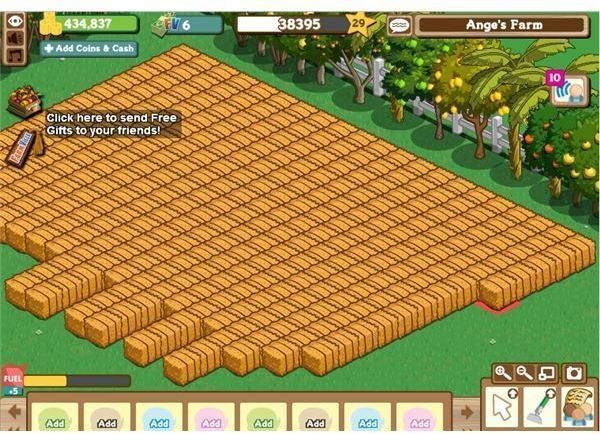 Leveling up quickly is one of the most effective methods on how to get Farmville cash without buying it. Every time a player levels up they earn one dollar. Leveling up fast will generate lots of money for shopping. There are two secret Farmville tips for farmers who are plentiful in coins but lacking in cash. The first is the Soybean Technique. To do this a user must clear a large area of their farm for plowing. Plow and plant as many soybeans as possible. Soybeans are the cheapest crop to plant. Players earn 1XP for plowing plus 2XP for each plot planted. Then click the recycle or delete tool and immediately clear the soybeans without harvesting them. Repeat the entire process again. It takes about six or eight times to level up performing this technique. Although farmers lose coins they gain Farmville cash. The second tip is to go hay bale crazy. Clear another large section of land and click the market. Buy a hay bale for 100 coins and 5XP. Continue to buy them until you level up.
Survey Farmville Strategy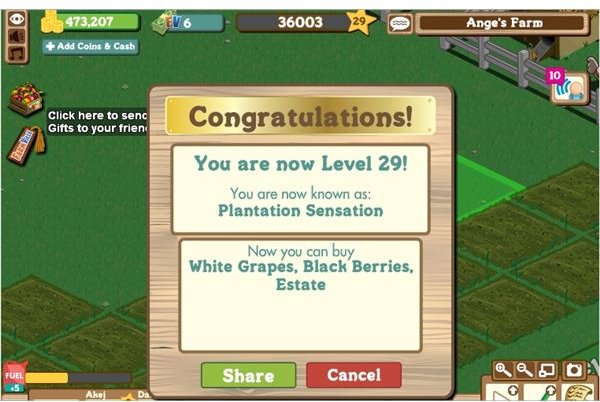 Another trick on how to get Farmville cash without buying it is to fill out surveys in the Get More Farm Coins tab area. There is a list of offers, surveys, and quizzes from online sponsors affiliated with the game. Completing them will usually reward players with free Farmville cash. Read them carefully before giving out all of your personal information. Some of them are subscription services that may charge fees. Topics and products vary. If junk mail isn't a problem taking the time to fill out a few offers will help add FV dollars to your account. Although there are cheats and hacks available these simple time-tested techniques are the best methods on how to get Farmville cash without buying it.