The Best Free Power Rangers Games You Can Play Online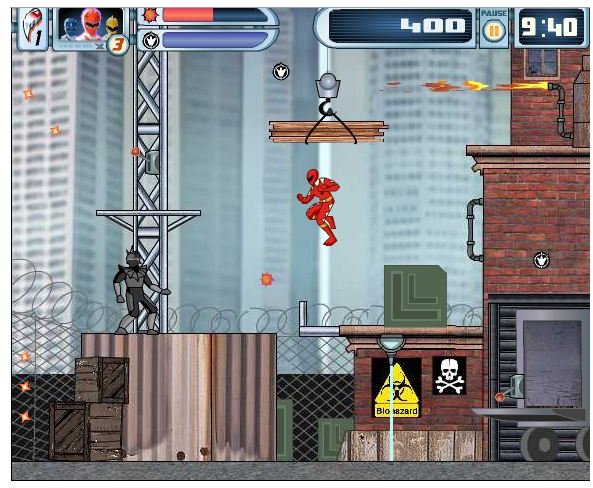 Mighty Morphin…
Colorful costumed heroes, dangerous exotic quests, fancy weapons and out-of-the-world villains—these core ingredients of Power Rangers appeal every teenager. Well-known as Tokusatsu Super Sentai in Japan, Power Rangers was created by Haim Saban. The Power Rangers television series gained huge popularity in the 1990s. Several action figures, trading cards and other merchandises were released by Bandai a couple of years after its release.
With a unique color-coded battle costume, a Power Ranger is a character who transforms from an ordinary person into a powerful superhero. Generally, a team of five Power Rangers battle evil forces, with a sixth one joining hands in the middle of the adventure. Each colorful costumed hero possesses some special powers and abilities as well as hand-to-hand combat skills.
There are numerous Power Rangers action video games released for different platforms, be it PlayStation2, Nintendo DS or PSP. There are also many Power Rangers games to play online, all focusing on the action/adventure genre. Check out these best free online Power Rangers games on the Internet:
Power Rangers Dino Thunder: Red Hot Rescue
Those who have played free Batman and Naruto online puzzle platformers will instantly recognize the action and adventure elements of Dino Thunder. However, here players will play four different Power Rangers in each level. Each Power Ranger will have different abilities and powers and using them will cleverly will help achieve a level.
Power Rangers Dino Thunder: Red Hot Rescue is a 2D flash online game. Here, players will harness the powers of four Power Rangers to rescue Tommy from the clutches of the evil Dr. Mercer. Gamers will have to use each Power Ranger's ability to detect hidden traps, get past Mercer's guards and complete levels.
This puzzle platformer requires players to press various keys to switch Power Rangers and use their super strengths to achieve different levels. Pressing control key will let players switch between Rangers whereas pressing the X key will unleash special ability, such as Super Shield, Strength and Sonic Strength. Some puzzle levels will require gamers to switch between characters and use their special abilities to achieve success. There will also be special power-ups to collect, including restore power, extra life and bonus point. The best part of Red Hot Rescue is the variety offered. Gamers won't get bored and will find every level challenging.
Play Power Rangers Dion Thunder: Red Hot Rescue
Power Rangers Mystic Force: Battle of the Worms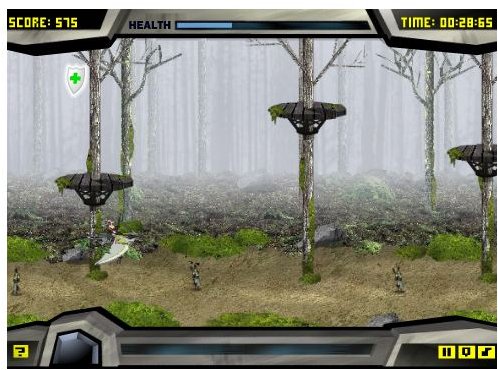 Battle of the Worms is a plain action game that revolves around the adventures of the legendary Mystic Titans. Players will have to control the dragon formation to save villagers from mechanical worms. Using arrow keys, gamers can control the flying dragon, change its speed and direction. The main objective of the game is to use to destroy all worms by blasting their open mouths.
The game is excellent, but the object design is too small to notice. You will hardly be able to see the Dragon, let alone the tiny villagers. It would be quite better if the objects were a bit bigger in size. Since it is one of Power Rangers free online games, you can try Battle of the Worms.
Play Power Rangers Mystic Force: Battle of the Worms
Power Rangers: Mystic Training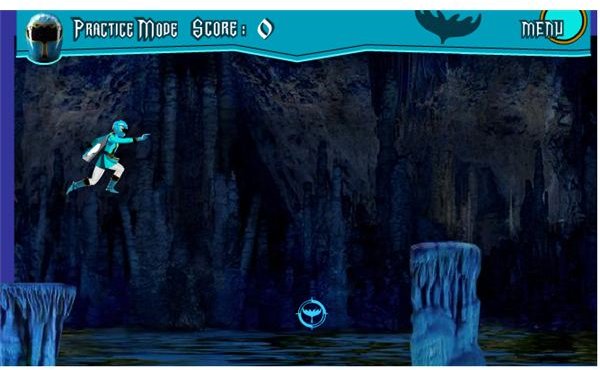 There are several free online Power Rangers games, some of them allow players to choose and play different characters. Mystic Training is one such game that lets you play all five Power Rangers throughout five challenges. Each challenge is designed specifically for one Ranger. Using the special abilities of the Rangers, players will have to complete all five challenges to unlock a secret level called the Ultimate Challenge. The unlocked level will allow gamers to fight against Morticon and the Hidiacs, one of Power Rangers' arch enemies.
The training challenges only require your left mouse button. The challenges vary from hitting moving targets with electric bolts to jumping across a deep ravine by creating magic water pillars. The levels are difficult and require some practice to get used to each Ranger's power and ability. The two dimensional flash visuals are excellent and colorful. With good gameplay, variety and graphics, Mystic Training will appeal every Power Rangers fans.