Play these Unbelievable Holiday Games Online: That's Not Christmas Spirit
Santa Farty Pants
How gross can the holidays be with this hilarious santa game? Santa will be delivering presents on a very gassy night, he has definitely had one too many hot cocoas this year. He will need to use this to his advantage as he blast from house to house delivering holiday cheer. You will have to look out for the evil snowman who lurks in between each building. Try to remember to pick up the pies that people are putting in their windows as powerups to get the job done quicker. To begin blasting with Santa click on the following link.
Image Credit: FlashArcade
Snow Blitz
A war is on and you must come out on top. It's a snowball war and you are on your own against a crew of enemies that will come at you from both sides. Your job? You will have to ball up your snow ball and thrust, at the opponents that come your way. You will use the W A S D keys to get through. You will have to be quick because this suckers are going to be throwing left right and center. It's best to have your guard up. You will use the arrow keys to jump over any ice hills to ensure you have a clear view of any one coming your way. Make sure you don't get hit in the face with a cold one. This is a cool winter online sports game.To begin this vicious snow ball war click on the following link.
Snowball Hill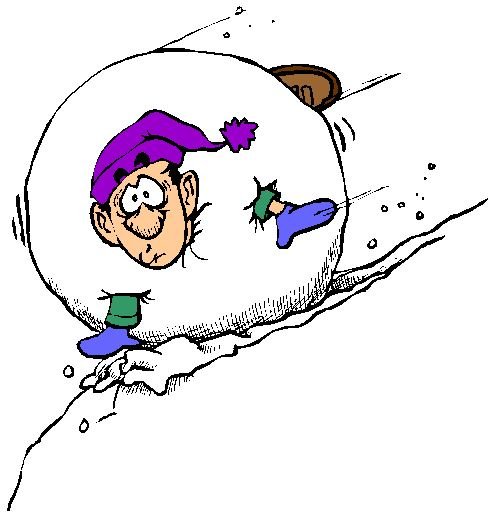 If you have ever tried to make a huge snowball you already are familiar with the challenge. The goal of this game is to start at the beginning of the hill and create the biggest snowball imaginable, as you roll it downward. Be careful not to hit any houses or kids as you do this or the game will abruptly end, not to mention your teammate will be thoroughly ticked at you! You will use the arrow keys to navigate your mouse down the hill, swerving in and out of the paths. If you are the type that loves to hear the sound of the crowd cheering, you will get plenty of that once your snowball is large enough. To begin rolling your beastly ball click on the following link.
Image Credit: Outofdebt
Aggressive Alpine Skiing
How aggressive are you on the slopes? These series of holiday games will test your skills as you slide into victory. The name aggressive is very fitting for this game, due to the fact that you will have to slide and collect a series of stars while you avoid being fired at by a sky rider. Boy! That's not very friendly holiday cheer now is it? It's rough out there on the skiing slopes. You really have to be thick skinned to make it through the game in one piece. To begin your aggressive adventure game click on the following link.
Salvo the Holiday Edition

Whoa. Holiday games aren't supposed to be this bloody. You will play stick figure, Salvo. This guy is really brave, I mean he's escaping evil elves who are trying to kill him with candy canes and exploding gifts. You can 't let that happen. You will have to help him pounce on these baddies with the arrow keys and let them understand whose boss. How can someone spread Christmas cheer with such sickness in their heart. Hmm. To begin knocking out bad elves with Salvo click on the following link.
Image Credit: FlashArcade