Sniper Assassin 4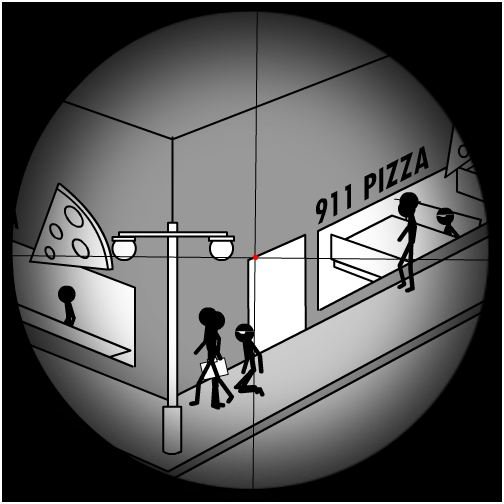 You will have to get revenge for Mr. Shawn, an exsniper. He will have to take down Mr. J. Shawn who took out his wife to make up for some drug money that was owed. Mr. Shawn now has chosen to not only take out the killer but to drink excessively, to escape the pain. Help him out by going on a hunt for the assassin in these series of stick figure action games.To begin this sniper pursuit click here.
Image Credit: Gameserpent
Potty Racers
Have you ever wanted to win a race so bad that you would do just about anything to make it happen? Even if your racing vehicle happens to be a potty? That's right this stick figure action game will have you pushing a potty up and down hill to reach the finish line. You will have more than one chance to show how you can make your potty vehicle land smoothly without crashing. To begin this stick figure action race click here.
Choose Your Weapon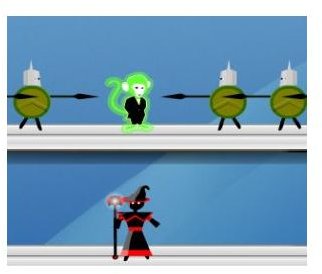 It's time to take out a computer virus that is taking over the internet and destroying innocent files. Your enemies will be stick figures, baseball heads, you name it. You will play the glow monkey who will jump around different parts of a maze slapping the oncoming enemy with your tail using the W and S keys. The arrow keys will allow you to move around, and of course you will need to choose different weapons with the Q and S buttons. To begin fighting viruses click here.
Image Credit: RaiseAnima
Stair Fall
How painful is this? It's your job to be as rude as you can as this stick figure guy falls down the stairs. You will simply have to make it the most excruciating gaming experience ever. He will simply fall down the stairs and you will have to make sure the fall is the most memorable ever. Have fun with it, I mean make sure that he falls in different ways with the W, A, S, D keys. Oooh so cruel ! In order to score high you will have to use your imagination. To begin inflicting pain click here.
Running Free
This is a simple game that allows you to let your stick figure run freely through the mountains and hills. You will use the left and right arrow keys to hop between mountains, and over the hills. It's pretty simple as long as you don't accidentally jump in the lake. To start your series of running stick figure action games run click here.
God's Playing Field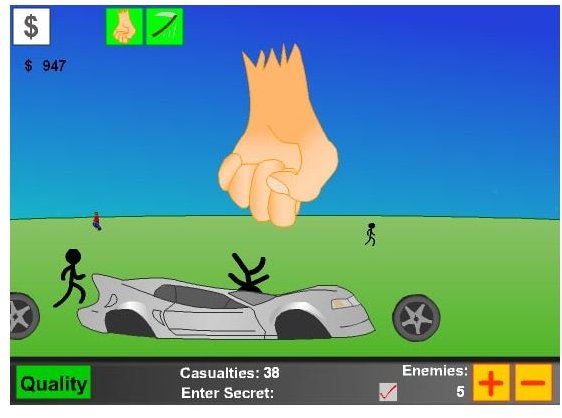 Whether your the religious type or not, it's not easy to escape the wrath of God. This is exactly what you will have to do with this stick figure point and click action game. You will play God, and you will take out your anger on the various walkby traffic of stick man, used cars, and pedestrians. You simply have to choose the amount of enemies you want to pound with your fist. To begin the wrath of God click here.
Image Credit:FreeGameAccess