The Best Creature and Animal Raising RPGs for the iPhone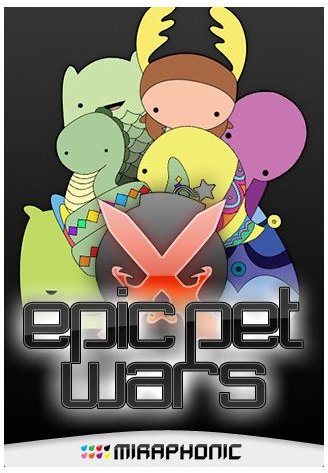 Creature Comforts
Text based iPhone MMO RPGs have largely pushed out of the original barrier set by games like Racing Live and iMob Online. Newer incarnations of this iPhone RPG genre have extended what could be done in this format, and many are adding so much depth that they are becoming some of the most popular and well received gaming concepts of the last few years. The iPhone can also be credited with reinvigorating the pet raising genre, and now these two popular institutions are combining. Here is a look at the best creature themed text based iPhone MMO RPGs that are populating the iTunes' App Store.
Epic Pet Wars
Epic Pet Wars may be the defining game in creature themed iPhone RPGs, partially because it was the first well known version to really bridge the gap between pet raising and text RPGs. In Epic Pet Wars you follow the lead of other text based iPhone MMO RPGs like iMob Online, except here you begin focusing in on the raising of a creature rather than a character. You will begin Epic Pet Wars by choosing a type of creature that you want to raise and there are updates of different Epic Pet Wars creatures showing up on a constant basis. Your creature, and account, are assigned an Epic Pet Wars Friend Code right from the beginning. These Epic Pet Wars Friend Codes mimic those of similar games, and each character has their own Epic Pet Wars Friend Code. You use these Epic Pet Wars Friend Codes to add other players to your account, therefore strengthening it. Epic Pet Wars Friend Codes is one of the ways in which this title really does declare itself as part of the rest of the text based iPhone MMO RPG genre. The other thing that does this are the Epic Pet Wars Respect Points. Like in other titles, Epic Pet Wars Respect Points are used to purchase your way out of things you would otherwise have to work for. You can buy Epic Pet Wars Respect Points directly from the App Store, and you will often find that free packages of Epic Pet Wars Respect Points will show up. One thing that really makes Epic Pet Wars succeed against competing games, besides its free Epic Pet Wars Respect Points offers, is its ability to create a certain amount of depth. There are a lot of unlockables that take place, constant ways to purchase things for your creature and customize, bosses and game peaks that are uncommon in this genre, and communication between Epic Pet Wars players that goes beyond simply trading Epic Pet Wars Friend Codes.
Pets Live
Pets Live was Storm8's answer to the popularity of Epic Pet Wars and though it does not reach the same level of the depth as Epic Pet Wars, it does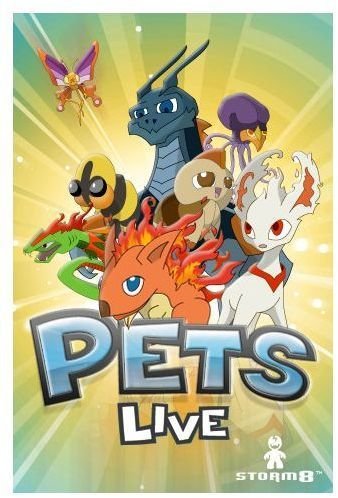 bring much of the detail that comes from the Storm8 model. Pets Live is touted as a "pet trainer" and allows you to really raise your creatures by acquiring different habitats that exist within the game. The Storm8 design has had more than an facelift in Pets Live and is going to really involve you more than older games like Racing Live would. Pets Live does share the Epic Pet Wars Friend Code system with its Pets Live Team Codes, and these Pets Live Team Codes are used to identify your pet and to add other Pets Live players to your team. Using the Pets Live Team Codes to grow your team is essential, as progress is going to be determined by this, as is true in much of the rest of the Storm8 model. Beyond just Pets Live Team Codes, the Epic Pet Wars Respect Points system is paralleled in the Pets Live Master Points setup that works almost identically. In terms of specific theme Pets Live is different from the bunch as it focuses in on the sacred elements, and in a lot of ways hints at older staples like Pokemon.
Fishies

Fishies by PlayMesh is a little bit of a cheat choice, but it does bring many of these RPG elements and comes from the giant PlayMesh vessel. In PlayMesh's Fishies you focus in on raising a goldfish inside of a tank, complete with all of the challenges of creating a comfortable aquatic animal in your living room. Here you can purchase things for your fish, name them, decorate the tank, and really assign yourself a dramatic amount of digital responsibility.