Chobots Review - Kid-Friendly Online Gaming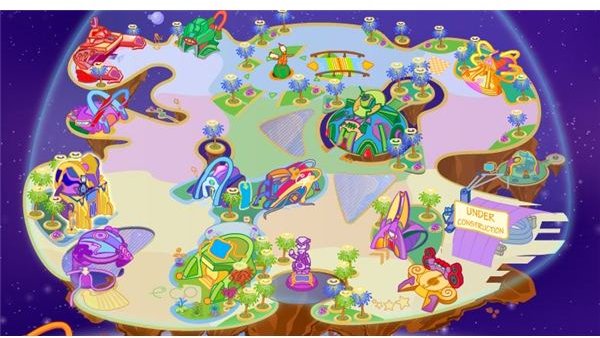 Virtual World of Chobots
Chobots is a family-friendly MMORPG designed for kids and teens between the ages of 8 to 14. This free kids game online takes children and their parents far away into a futuristic galaxy. Comparable to the popular Club Penguin players can chat, play games, compete in contests, shop, and customize their own virtual space. The ability to socialize in a safe online environment makes Chobots a parent favorite among online flash games. The activities in Chobots keep users of all ages busy. Players can visit the Cinema area to watch Chobot inspired videos, participate in group games like Tug-O-War, or accept interesting quests. There are also tons of fun flash games that members can play to earn bug coins and shop. Browse the Chobot Catalog and dress up your alien avatar in the latest trends. Adopt a virtual pet and take him along on your adventure in the wonderful world of Chobots.
Futuristic Gameplay (5 out of 5)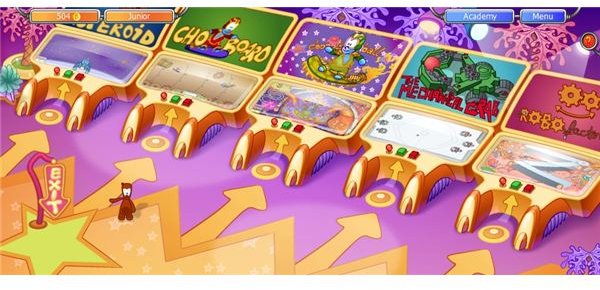 In Chobots players interested in gaming can simply click the GameZone on the virtual map. Users are magically transported to the one-stop area of online flash games. Popular games in Chobots include Asteroid, Choboard, Pinball, The Mechanical Crab, and RoboFactory. Each game give users the opportunity to earn bug coins. In the game Asteroid users hop into a small spacecraft armed with a laser gun. The objective is to shoot down incoming asteroids without getting hit yourself. The ChoBoard game is a pipe surfing game.Dive deep into a galactic sewer pipe. Quickly collect glowing blue crystals as you avoid obstacles.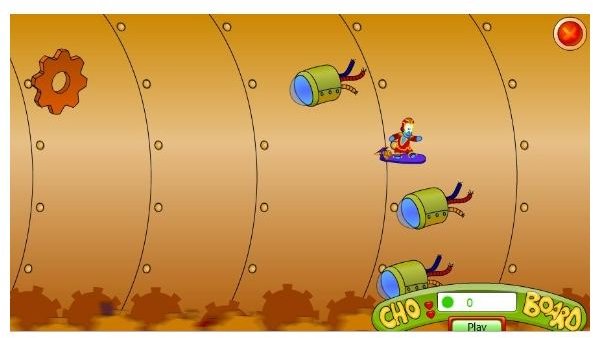 Pinball drops players into a lifesize pinball machine. Ping your way to a highscore. The Mechanical Crab is a high-tech football match between two robotic crabs. Be the first player to score five goals and win. In RoboFactory colorful cogwheels in shades of blue, green, and red slide down a machine. The main objective is to sling the same colored cogwheel at the identical one sliding down the contraption moving belt. To score users must make a match of three corresponding colored cogwheels. All bug points and coinage adds to your balance for buying cool items. Other cool games are available to Chobot members of 30 days or more.
Graphics & Sound (4 out of 5)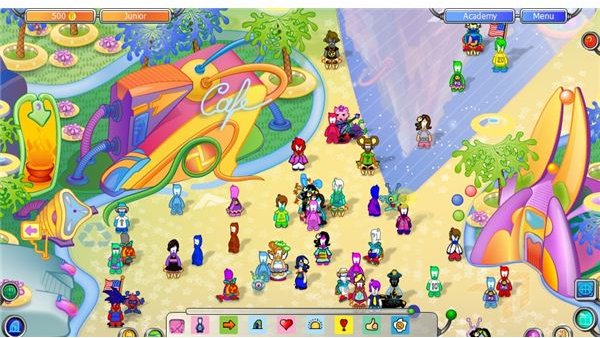 The graphics are beautiful in Chobots. A broad range of bright colors flood the screen. Set in an alien-like world players have a vast virtual environment to explore. Shops, parks, malls, and public event halls possess a mixture of modern flare with cheerfulness. Every game and action performed in Chobots is accompanied by an appropriate sound effect. Music plays throughout the game. Playfully addicting melodies that resemble a musical toy play in each environment. For those gamers that are not a fan of sweet lullabies a feature is available to mute background music. All of the music compliments the whimsical animated world.
Bugs Equal Money - Optional Subscription Model -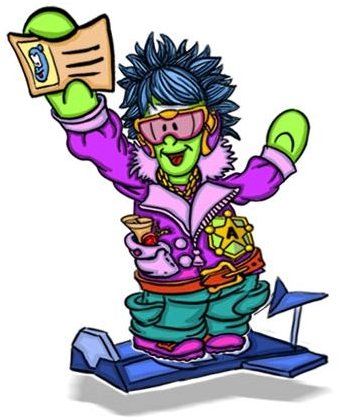 In the world of Chobots money comes in the form of bugs. The more bugs you have the more things you can do in this virtual world. Although, players earn bugs playing games and participating in other activities there is a premium membership option available. Premium memberships allow fellow Chobots to use colorful graffiti to create art with friends, cool bonus items in shops, and a backstage pass to join secret parties. The three membership packages that players can purchase include the Carrot Bag, Propeller Hat, and the Flame Wings. In the Carrot Bag users get one month access with 2,000 bugs to spend for $7.99 USD. The Propeller Hat gives players 12,000 bugs and six months membership for $29.99 USD. The Flame Wings package features a bundle of 29,000 bugs with a one year membership.
Chobots Overall Rating (5 out of 5)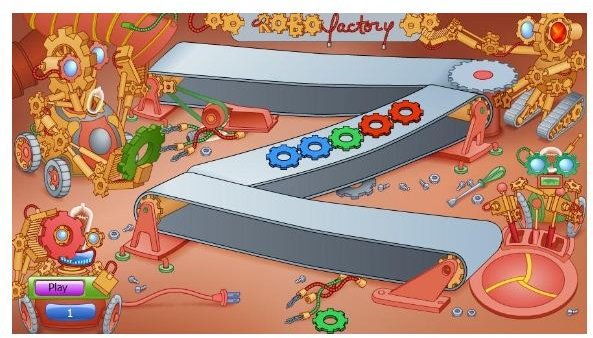 When it comes to kid-friendly online gaming quality is important. Chobots adheres to this criteria and all of the small touches in a flash game that adds lasting appeal. This free MMO lets players socialize in every form. Users can make new friends, chat, create art together, and even attend secret parties. Chobots will not teach your child any algebra skills but it can be entertaining. Like most online flash games hand-eye coordination and problem-solving skills may improve through play. Chobots follows in the footsteps of other groovy sci-fi games similar to Planet Cazmo. If you're looking for a safe and fun free MMO that kids can play Chobots is your answer.