Review of Rockfree - Rock Band 2 And Guitar Hero Has Competition!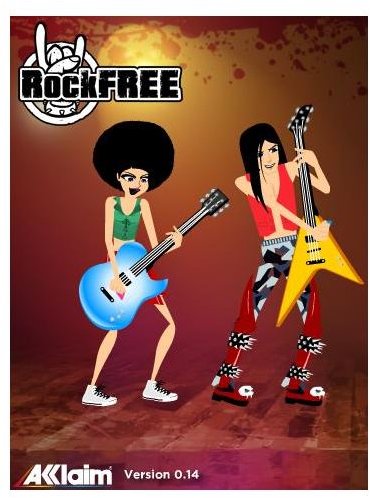 Rock On With Rockfree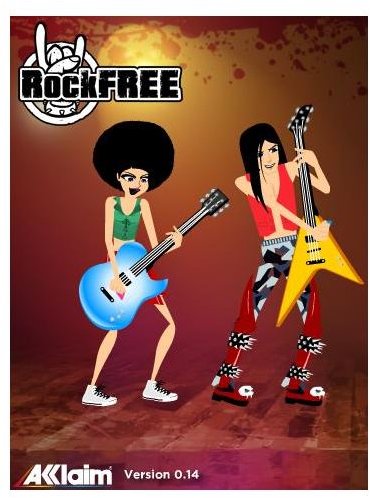 RockFree is a browser based rock game that mimics the famed Guitar Hero and Rock Band 2 series. Completely powered by flash users create their own avatar character to enter the world of rock. Players can open or join rock clubs, battle other bands, chat, make friends, and build up a fan following. As you gain in fans advanced music tracks can be unlocked. There is a cool store where you can buy outfits and accessories as well. All of the songs in RockFree are by notable bands like Lynyrd Skynyrd, Iggy Pop, and White Zombie. Players can fulfill their dreams by becoming a rock star in this MMO virtual world.
Gameplay (5 out of 5)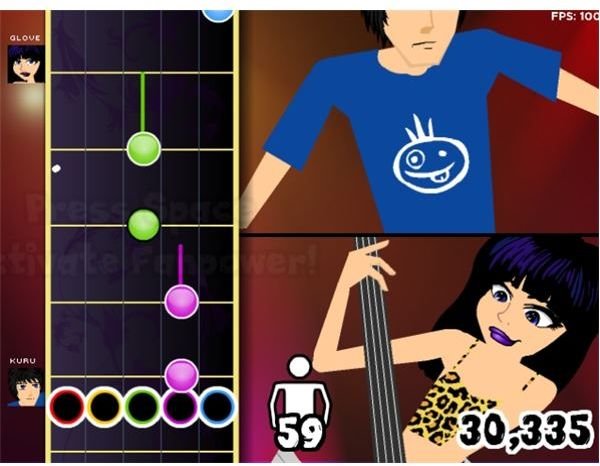 RockFree is keyboard based with a USB guitar option available. Colored squares will stream down your virtual guitar screen. Red, yellow, green, purple, and blue shapes will stroll down. Each color is assigned a specific keyboard number. When the notes align with the matching numbered squares ranging from 1 to 5 hit it. Frozen notes have vertical tails. Hold down the key to maintain the note. There is also an adrenaline meter. Press the space bar to activate it when you're on a roll. As you progress you can gain fan power. For players who don't like using the keyboard there is a USB guitar option that allows you to plug in and play through your PC. The gameplay in RockFree is awesome. Even though it's an online version of some of the most popular music simulation games on the market it maintains a level of difficulty that engages you. It's really easy to get into it. I think most players will find themselves addicted after only one song.
Online Community (4 out of 5)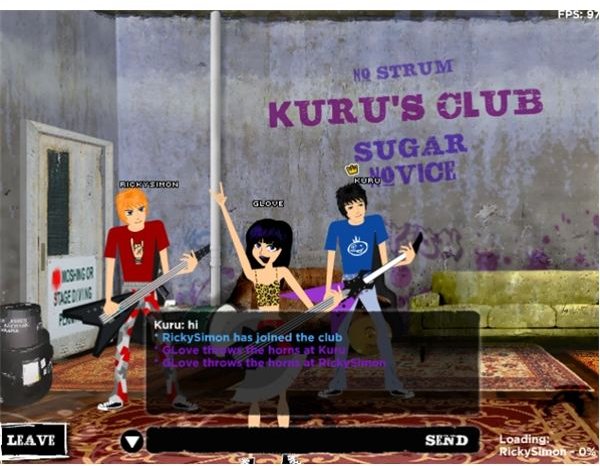 The online community is massive. People are constantly forming new 'Rocker Clubs' and sending out invites. It's really easy to make new friends and to join in on the fun. The entire environment is laid back and sociable. Whenever you feel like you're ready to take the show on the road the 'Battle Other Rockers' section is waiting. When you click it you'll see several options. Players can browse the list of already formed clubs, create their own club, or change their street location to view an extended list of available clubs. Once you're in this section invites from other players to join their band will appear as a pop-up message. The MMO community in RockFree is friendly and overflowing with gamers ready to battle.
My Songs - Optional Subscription Model -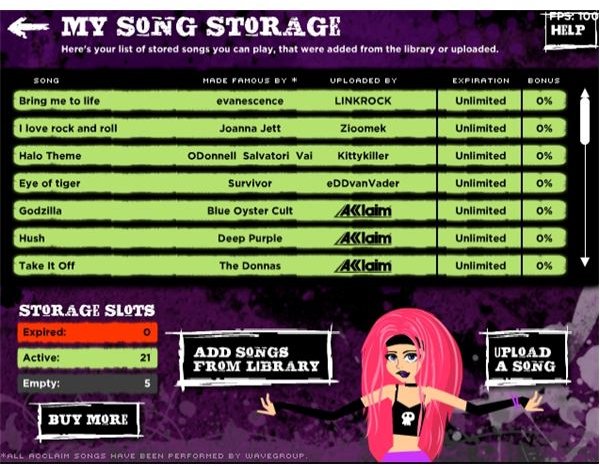 RockFree is a free mmo game but for players who want particular music tracks there is an optional subscription model. RockFree uses a coin currency system to purchase additional songs for your song library to rock to. Like most Acclaim online games users can purchase via PayPal, Credit Card, Cash, or Gaming Cards. If you already have an acclaim membership coin purchase is several dollars cheaper. RockFree coin packages cost $10 for 1,005 coins, $20 for 2,010 coins, $30 for 3,015 coins, $50 for 5,025 coins, and $100 USD for 10,050 coins. Each song can be purchased for a certain allotted number of days. There is a 30, 60, and 90 day period to choose from. The music track will be kept in your song library until the trial has ended. Then you can order the track again or find another song you like better.
Graphics & Sound (5 out of 5)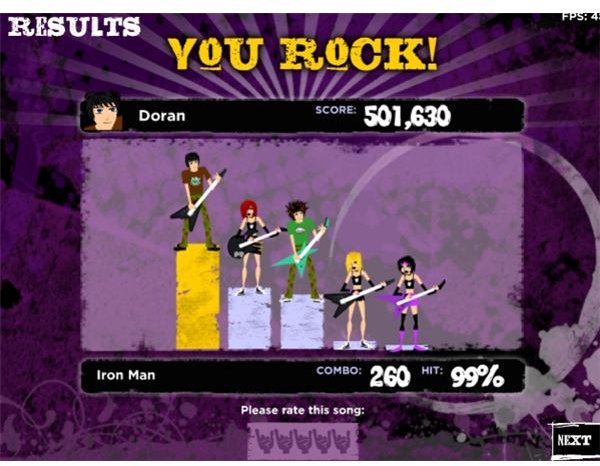 The graphics and sound is solid. Like most flash games the colors are vivid. The animations remind me of a well-illustrated comic strip that has come to life. It all flows nicely into a virtual rock haven. The music is incredible. The song library is loaded with classics from bands such as Black Sabbath, ZZ Top, and The Ramones. Every tune plays loud and clear as if you were playing it on your PC or MP3 Player. Some of the songs have vocal and others are just instrumental but they all rock! One of the coolest features in RockFree is the ability to upload your own songs. Amatuer rockers can use songs they recorded and battle others with them. It's a unique way to get your sound heard by the MMO community.
RockFree Overall (3 out of 5)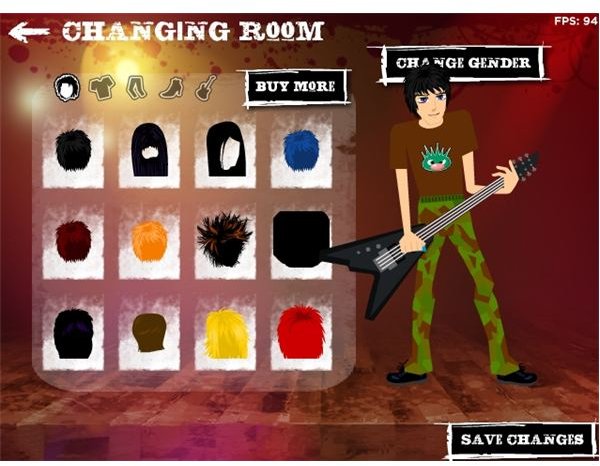 RockFree combines the elements of console, PC, and online gaming with music for a one-of-a-kind rock experience. Players get it all in this game. Although, the idea of playing a game that is based off of an already existing console series sounds bland it's not. RockFree has a growing song library, custom track uploads, and optional controls. Players who happen to own a USB guitar can plug and play on their own PC. The 'Rocker Clubs' give gamers an opportunity to social network with rock fans around the globe. This game is worth checking out. RockFree lets everyone become a rock star for free. If you love games like Rock Band or Guitar Hero this is for you.