Features (4 out of 5)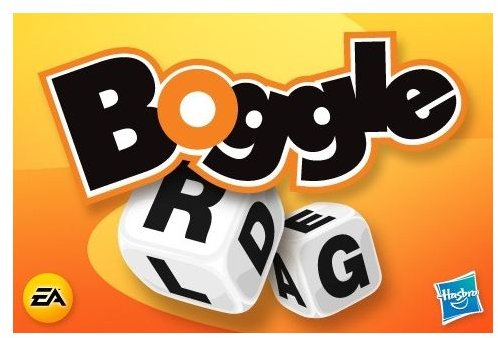 Boggle for iPhone has four game modes – Quick Play, Advanced, Self-Score and Challenge modes. While all of these game modes add depth to the game's overall value, the Quick mode alone is enough to make you appreciate the game.
To play the game: you are given three minutes to make as many words as you can from letter dice set on a 4×4 grid, which you set by shaking your iPhone. You can form the words in horizontal, vertical or diagonal chains. To submit a word you simply tap on the letters one by one and tap on the tick button as soon as you've formed the word. A faster way of submitting words is to swipe your fingers through the word's letters from start to finish, lifting off your finger from the last letter to submit the word.
In Advanced mode you can tweak the time limit, as well as do some trick moves such as jumbling the letters to form a longer word. Self Score mode lets you play the game without the timer. You can make words for as long as you want. Challenge mode is a pseudo multi-player mode. It allows you to challenge your friends to beat your score by sending an email containing a link that will open up the game on your friend's iPhone or iPod Touch. But it will only work if your friend has the app installed on his/her device.
Graphics and Control (4 out of 5)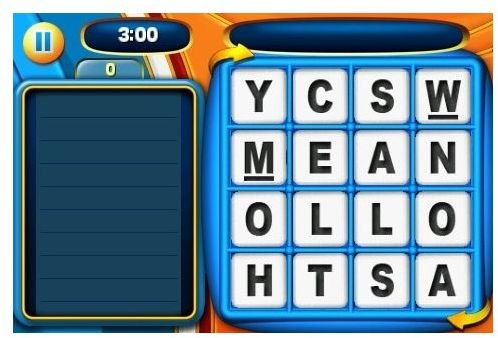 Since there is nothing really much to include in the game, this game's graphics are top-notch and almost realistically depict the real Boggle game. Control-wise, you only need to master the art of tapping your iPhone screen and you are good to go.
Our Verdict (4 out of 5)
For its novelty and solid game play, Boggle for iPhone is a must-have app for word game fans. Although there is still a lot of room for improvement, as it is right now, the game could earn the nod of classic Boggle gamers who are longing to play the game on their iPhone. EA has successfully brought it to them.
If you are not really a Boggle game fan but are looking for a nice party game that you can play, you might want to check out this game. It is available at the iTunes Apps Store for $2.99.
Images credit:
Screenshots of Boggle by Eletronic Arts.