Social Branding – What Is It and Is It Good for Social Games?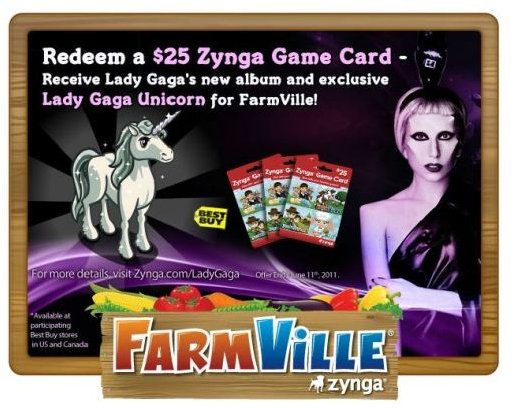 Social Networks and Gaming
A new trend with gaming is social network gaming where users can play games socially on networking websites such as Facebook and MySpace. The games that are available on these websites make it easy for users to play a game because it is browser based and the system requirements for FarmVille and similar games are minimal.
The developers of these games use a form of social branding to keep their players hooked. These social networks are extremely addictive and make up the most visited websites in the world. Users spend countless hours each day on them chatting with friends and of course playing games such as FarmVille, Car Town, Mafia Wars, and many others.
When players do something such as gain a level in the game, harvest crops or find something special in the games, they can post a status update to their profile page that all of their friends can see. Users can also see their friend's farm, restaurant, or other space in the games they play. This inevitably leads users to want to have more in the game than their friends and constantly have to keep playing it to even just keep up with other players.
These games are highly addictive and take up more time than most people really have to waste playing each day. It also makes it the perfect place to throw in some very targeted advertising with sponsors and selected promotions.
Social Branding – What is it?
The developers of the social games such as with Zynga games use social branding to make them popular and keep users hooked, but what is it? It is the use of brand integration with partnerships between a social game developer such as Zynga and a company or celebrity promoting something through the use of their games.
These targeted partnerships usually coincide with the release of something that the company or celebrity is releasing. The game that has the partnership essentially just becomes a targeted advertising campaign for the product. The promotion usually involves the players doing something such as a quest to obtain a special limited time only item or allows users to purchase these limited items that have something to do with the product or celebrity that the campaign is aimed at selling.
Company Sponsors and Promotions in Games
The main partnership with these games is with companies who want to promote a new product or get their brand name out there subconsciously to the zombie-like players who tend to virtual farms or cities in these games. It really makes it a perfect fit and gives these advertising campaigns the advantage because these limited edition items are something that addicted players feel like they just have to "have" for their games.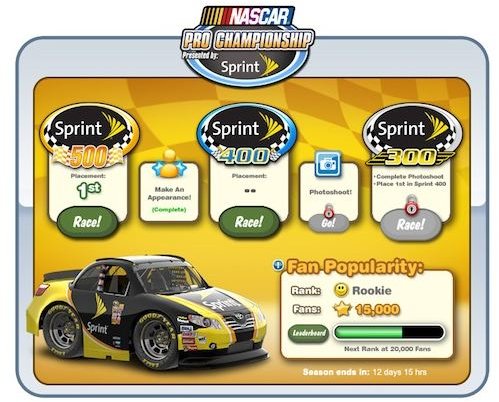 This new form of advertising is in-your-face yet the gamers don't seem to realize that they are the ones that are being subjected to these ads. Instead, many view these exclusive items as something cool and since they are only available for a limited time, exclusive, and who doesn't like having something others don't?
Big companies have integrated into using this form of social advertising with these games too. Companies such as Nascar, Sprint, State Farm, Toyota and Honda have all had campaigns in the Car Town game. FarmVille has had countless promotions of items and even movies and music that have nothing to do with farming.
Celebrity Promotions in Social Games
Zynga ran an extensive promotion for Lady Gaga's release of her new album "Born this Way" earlier this year. They turned Farmville into a GagaVille paradise for fans of the singer and the game.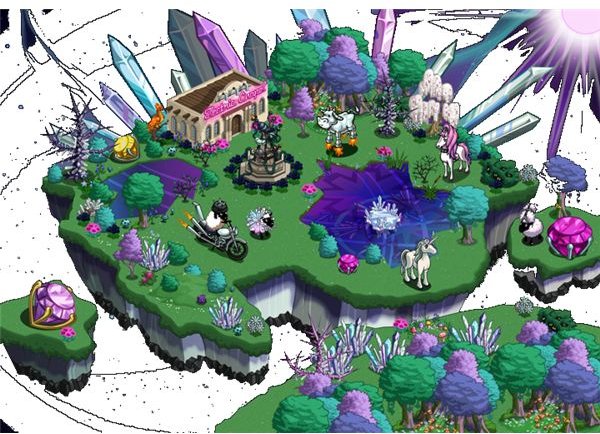 While this campaign was live players could visit a virtual Gaga farm where they could see all of the new and exclusive items that they could get for their very own farm. They could also be the first to stream Lady Gaga's new songs from the "Born this Way" album before it was released.
This partnership was aimed to strengthen their existing user's loyalty to the game and also to attract new ones into the game. Of course the extra sales of game cards didn't hurt either. During this promotion of GagaVille if players purchased $25 Zynga game cards they would also receive the coveted Gaga unicorn and have a chance to win an exclusive pass to see Lady Gaga record her next music video.
Is Celebrity Partnering with these Games a Misuse of Fame?
Lady Gaga doesn't have anything to do with farming and yet it was still a hugely popular campaign despite the odd fit. Was it really something she needed to do though?
I love Lady Gaga as much as the next little monster, but even I didn't want to start playing FarmvVille again just to listen to her new CD a few days before the release. As for the exclusive content? As cool as it is to add to a virtual farm I never play anymore, I passed on the chance to waste any more of my time playing the game just to get it.
Lady Gaga's fans love her and would buy her new CD regardless of her being plastered all over FarmVille for the campaign. Instead of using social branding and selling out, why not just sing some new songs on more shows on TV or allow her fans to listen to her CD on her website?
Do you think zynga sucks and needs to lay off the heavy promoting of products and releases? Should celebrities and/or companies stop using social network games as an advertising platform? Discuss!
References
All screenshots and references from Car Town and FarmVille.
Screenshots provided by the writer.