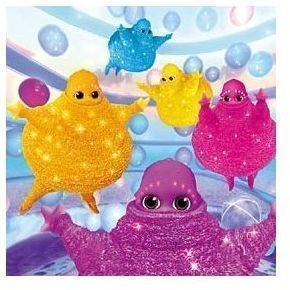 PBS Kids Offers Free Learning By Gaming
Local public broadcasting stations have come along way in the internet age, so far in fact that PBS Kids now has its very own website. The PBS Kids site does cover children's television shows that are shown on local PBS stations across the United States, along with printable coloring pages and the ability to read stories over the monitor but where the website retains the most hits is through their selection of free online games.
The free online games offered through PBS Kids span the age range from pre-school up to the six and seventh grades. Each game, no matter what age group contains fun educational information. These are games to improve math, reading, comprehension and even science. In using these games kids also get the opportunity to get comfortable around personal computers and build their confidence in their own ability to use them.
For more information on other free gaming for kids, check out Free Online Games for Kids and Best Free Disney Games for Kids.
Games For the Little Ones
For the pre-school and kindergarten age range the free games offered include Look What I Can Do, Peek-A-Boo and Color Me Hungry. Each game features characters from favorite shows like Sesame Street,Teletubbies and Zobomafo. Ability range remains at a mouse point-and-click level while animated characters talk the kids through the games.
In this age group, the PBS Kids site has ten different games all geared towards the early stages of learning by sounds, shapes and colors with each game being broken down by its corresponding television program.
Games for Starting School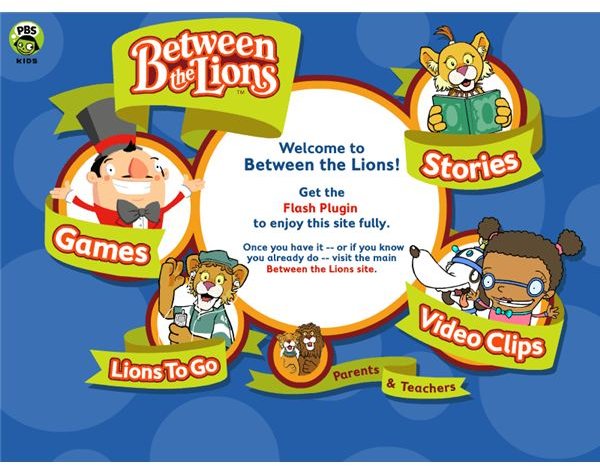 The games for the first through third grade kids have more emphasis on beginning math and reading comprehension. Games like ABCD Watermelon from Between the Lions to Connect the Dots from Dragon Tails blend comprehension with colorful graphics and story-lines to engage kids through gaming. They will find that learning can be fun. Other shows with learning games featured in this school age group are: It's a Big Big World, Jakers, Franny's Feet, Dragon Tails, Between the Lions, Curious George and Clifford the Big Red Dog.
Game for 4th Grade and Beyond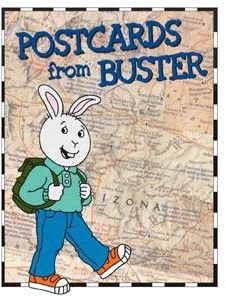 Children in the school age range for fourth through the seventh grades still have a good selection to learn from through gaming at PBS Kids. The games that span this group are more focused on intermediate math, reading and science concepts that activate the mind while still having fun. Learning in this way takes the chore aspect out of it. Kids can relax while they learn and not think of the games as an extension of school work. Some of the games in this range include Postcards from Buster which focuses on learning world geography and Power Words which focuses on learning a larger vocabulary. Each show in this age range comes with at least five different games for a variety of fun learning opportunities.
For more information on these free learning games and to check out more of what PBS Kids online has to offer, visit their main web site at: www.pbskids.org
*image provided by and Copyright © 1995 - 2009 Public Broadcasting Service (PBS)