REO Speedwagon – Multimedia Synergy
Most rock bands release albums and go on tour and barely trouble the video games market – but it seems that REO Speedwagon have recognised that there is an extra element of multimedia synergy to be mined from the gaming industry, as demonstrated by console games like Rock Star and Guitar Hero.
REO Speedwagon's most recent album was their self-financed 2007 release Find Your Own Way Home; their current tour bears the same name, as does this curious video game for PC.
Find Your Own Way Home is a point and click mouse and keyboard controlled game which centres around journalists efforts to get to, report on, and enjoy an REO Speedwagon concert.
System Requirements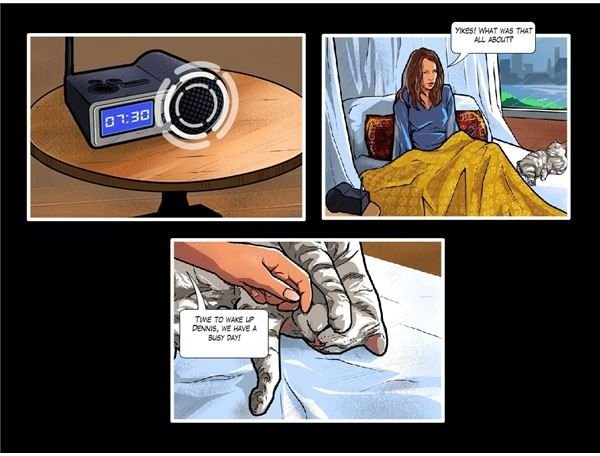 While it wouldn't be out of place as a browser game, Find Your Own Way Home requires downloading from www.bigfishgames.com. A 60 minute trial version of the game is available, while the full game can be played for just $6.99.
The download file comes via a small installer package so an internet connection is required.
Find Your Own Way Home is designed to run on Windows XP and Vista and requires a PC or laptop with at least 1 GHz CPU, 256 MB of RAM memory and 196 MB of hard disk space. DirectX 8.0 or later is also required.
Described as a "Hidden Object Game" you'll also need a decent mouse – some tasks are against the clock…
Find Hidden Objects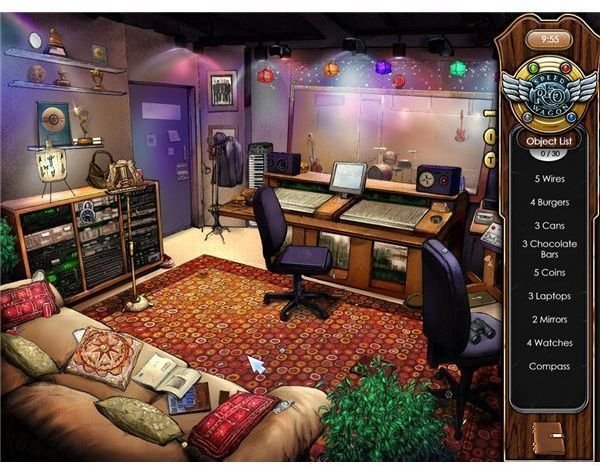 Mainly utilizing your mouse, Find Your Own Way Home presents a series of hidden object challenges. Items range from musical instruments to mice and take place across a variety of locations.
The game is quick, there is no lag and the accompanying music makes it a generally pleasant experience.
While the point and click aspect of the tasks barely changes throughout the game, variety is added to the game by searching for items in darkened rooms while special functions can be won that aid in the search for the next item on your list.
Graphics and Sound
Visually, the game can be a little confusing – most screens are static but the style of the artwork makes it tricky to find objects that are in plain sight.
While this might be the point of some games, the added difficulty of an occasionally poorly realised item is unfortunate.
In contrast, the cut-scenes are interesting, presented as comic strip frames to set the scene for the following level. Generally speaking these are more entertaining than the main levels.
Sound-wise, Find Your Own Way Home is great – it features music from the latest REO Speedwagon album which enhances the gaming experience by providing a relaxed and chilled gaming environment.
Great For Browser Game Lovers (2 out of 5)
While fun, Find Your Own Way Home can prove to be tedious to gamers used to a game with a developing or evolving challenge.
The strength of the game is definitely the mellow REO Speedwagon soundtrack, although it does of course benefit from the established point and click hidden object format that Big Fish have had such success with.
It can be argued that the graphic design of the levels proves unnecessarily challenging, but for a game at such a low price this shouldn't cause too much of a problem.