Alawar Games Offers Vacation Mogul as Your Strategy Games Gateway to Fun in the Sun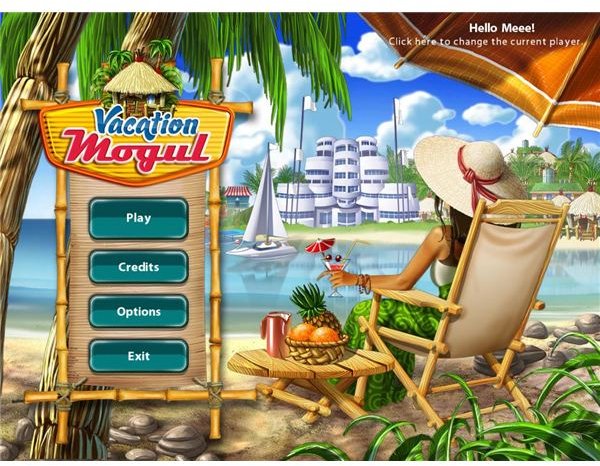 A Tropical Getaway Without The High Price
Face it, who doesn't dream sometimes of a tropical getaway with beautiful sandy beaches, fun vacation huts, ice cream, and some fun Karoke bars to sing your heart out? Vacation Mogul offers everything you want in a tropical vacation, without the high price of getting there. Alawar Games has some of the best strategy games out there, and Vacation Mogul is shaping up to be one of their crowning jewels. Check out all you Build-A-Lot lovers need to know about the great time management games from Alawar Games, as well as their free downloadable games that you can enjoy before you purchase any of their great strategy games - including Vacation Mogul.
Story Line (5 out of 5)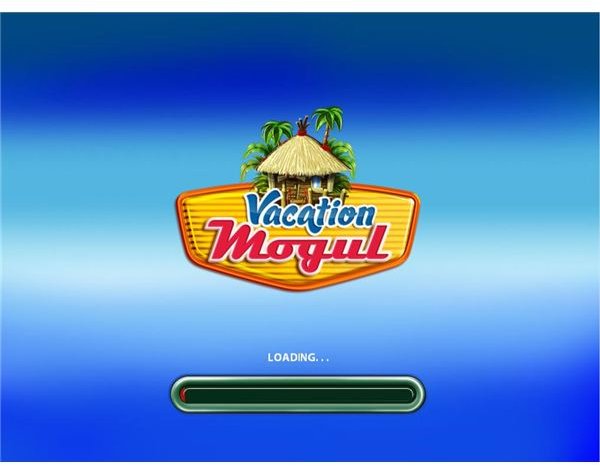 In Vacation Mogul from Alawar Games, you and your sister have suddenly inherited your uncle's mansion, five islands, and his resort business. You fly to the islands to meet with his lawyer, and find that your sister get's the house - while you get everything else. It is your job to run the resort business and build up his five islands into a bustling center of tropical activity that your vacationers will love. While some strategy games out there don't always offer you the best that there is when it comes to story lines, Alawar Games has really put some time and effort into creating a great story line to go along with the game. The story only gets better when your sister disappears, and you discover that the slimy lawyer has managed to create a clause giving him the mansion if you cannot find your sister and raise $1 million dollars. You won't easily forget the strategy games here as the story line gives you a memorable experience. The story line in Vacation Mogul easily earns a 5 out of 5.
Game Play (5 out of 5)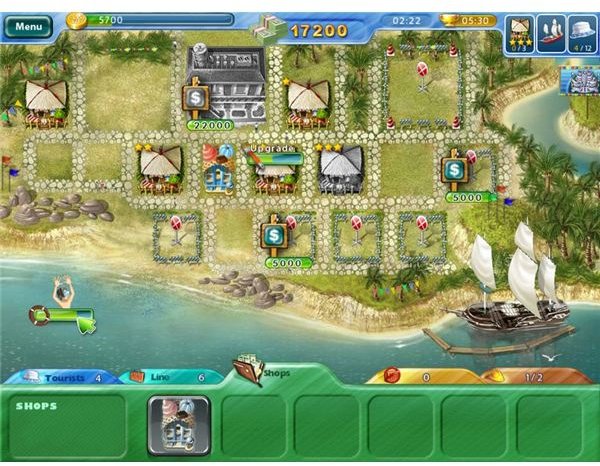 For anyone that loves any of the Build-A-Lot franchise, Vacation Mogul is one of those great strategy games that you will completely fall in love with. The basic game play of Vacation Mogul from Alawar Games offers up the same type of building fun that Build-A-Lot does, with several different twists that will place it way above the building game slot. In Vacation Mogul, you will not only build different types of hotels and motels for guests to stay in, you also have to build specific things around them to draw visitors into your resort. From beach-front chairs to Karoke bars to ice cream stands, you go through each level of these strategy games trying to reach your goals by placing things in just the right spot.
As you progress through the different time management games in Vacation Mogul, you will find that there are upgrades that you can purchase to get you through the game easier. These upgrades will allow you to upgrade buildings and shops, plus give you boosts to your material delivery times as well as keep your workers going faster. During these different strategy games levels, you will have to maximize your profits while trying to beat the clock.
And, did I mention that there are always a few vacationers who get too far out in the water and will pay you handsomely to rescue them before they drown?
Once you get through the different time management games on each island, you will move on to the next island and new challenges. Along the way, you have to solve mini-games that will help you find your missing sister and earn the $1 million dollars needed to buy your uncle's mansion back from his sleezy lawyer. Keep your wits about you, your fingers ready to click, and start building up a resort empire that will make you millions in these great strategy games from Alawar Games. The game play easily earns a 5 out of 5, and it is well worth the free downloadable games that Alawar Games has to check out even a glimpse into Vacation Mogul.
Sounds And Audio (4 out of 5)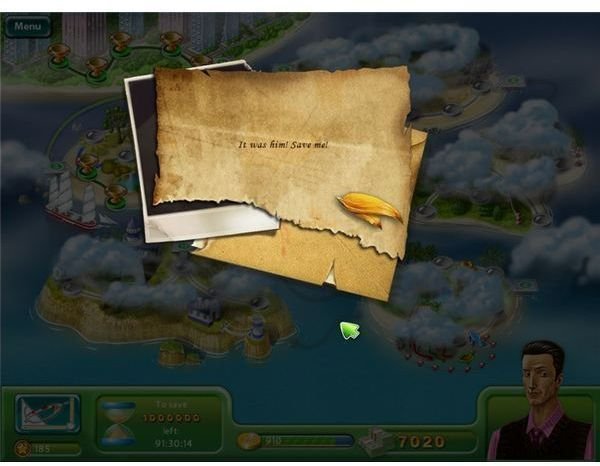 This is really the only area that I give less than a 5 out of 5, but I'm not big on most of the sounds and audio when it comes to casual games. Don't get me wrong, the music is tropical in nature and the voice work is good - there really isn't anything bad about any of the sounds, music, or audio on Vacation Mogul. Alawar Games did a great job of building up the atmosphere with the music and the sound effects are enough to alert you to things - without being annoying or too loud (even on the loudest settings). And, you can easily adjust anything that you wish on the options screen if you don't like any specific part of the sounds on Vacation Mogul. As far as time management games go, the sounds that accompany this one are great. I give them a 4 out of 5.
Graphics (5 out of 5)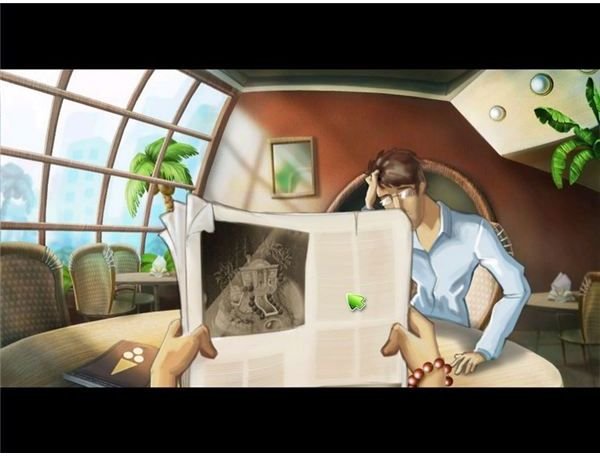 Here is yet one more area where Alawar Games shines bright when it comes to Vacation Mogul - the graphics. Yes, it's a building game - but the buildings are so detailed without being corny, and they offer a real fun, tropical feel to the whole game. The beaches are extremely well done, and even the drowning tourists are fun to watch. Everything is brightly colored, and I found no area of the game where there are any type of graphical glitches, color problems, or anything else. The artists and designers truly did an amazing job with Vacation Mogul, and when compared to other building and strategy games out there, it easily blows them away.
You can see from the screen shots below how beautiful the graphics are and why they make the time management games in Vacation Mogul even more fun. I give the graphics a 5 out of 5 easily.
Vacation Mogul Screen Shots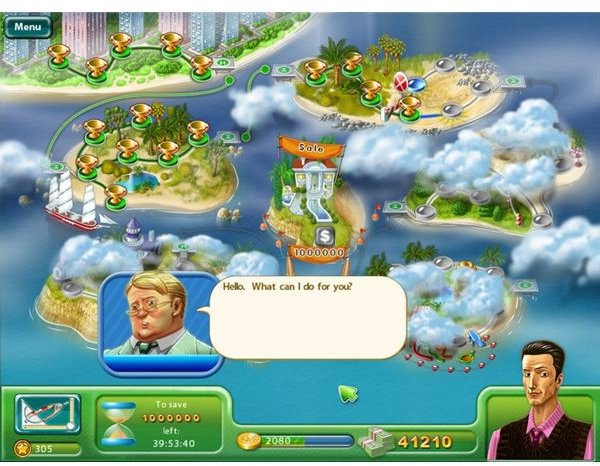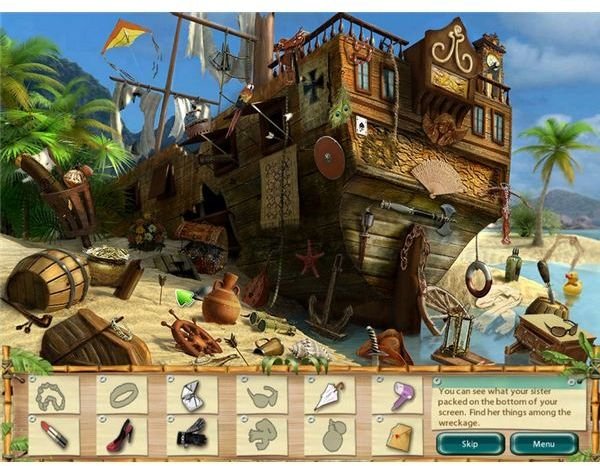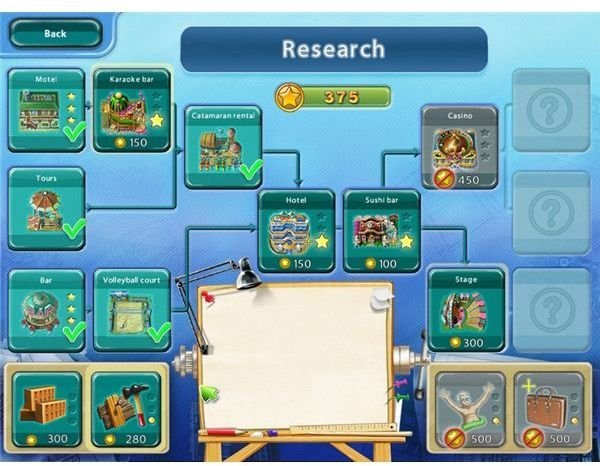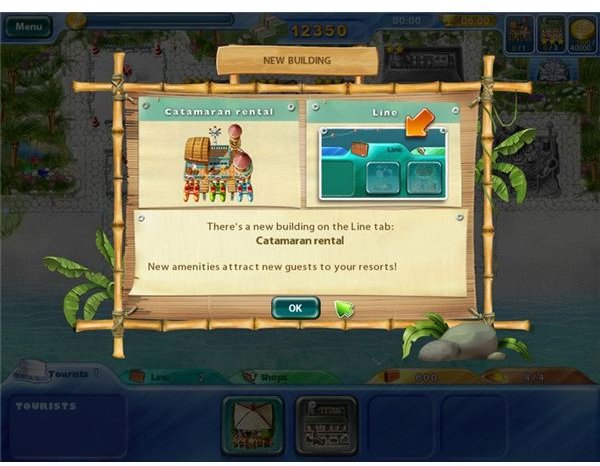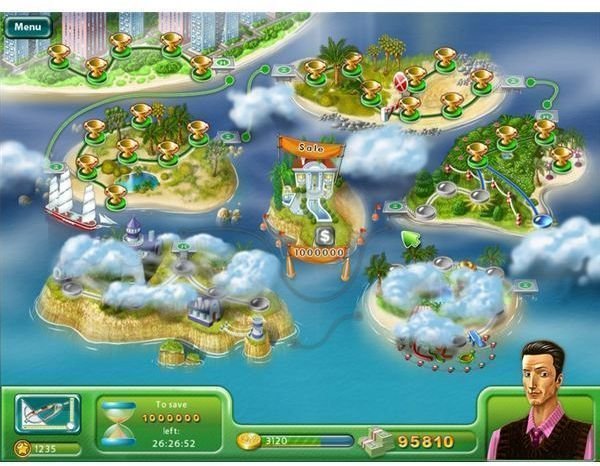 Overall Impression of Vacation Mogul (5 out of 5)
For anyone looking for a new casual game to sink your teeth into, Vacation Mogul from Alawar Games is truly one that you cannot pass up - especially since there is a free pc games download that you can check out before you buy it. It doesn't matter if you are a strategy games fan or if you prefer time management games, Vacation Mogul has something for everyone to fall in love with. Go get this game now and get in on the warm tropical fun before you check out any other games out there.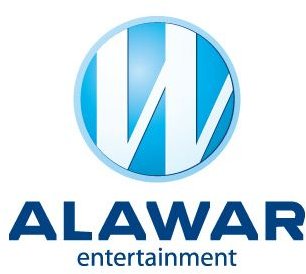 Want more Alawar Games fun - I mean, who doesn't love their casual games right? Here are some other reviews to check out so you can find the perfect Alawar Games title for you:
The Treasures of Montezuma 2 - Match 3 Games Have Met Their Match!
Do You Have The Fangs To Complete Vampire Saga: Pandora's Box And Stay Alive?
Amelie's Cafe - A Restaurant-Themed Time Management Game From Alawar Games