The Sims 3 Midlife Crisis or Fearing Over the Hill?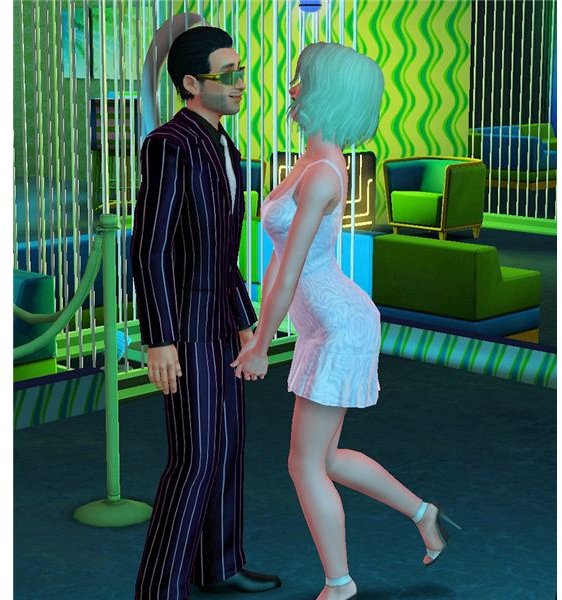 The Sims 3: Generations
In "The Sims 3: Generations" expansion pack many new things were added for all of the different life stages. This particular expansion pack does focus more on the younger Sims, but since they are usually left out in other expansions such as "Late Night" that is okay with most Simmers.
There are many new additions that Young Adults, Adults and Elders received with this expansion pack too though. Sims can now go group up in pairs and go on dates around town or at their own home. Sims can give one another flowers and presents to show their appreciation or love towards them. Sims were also given new options for parties and can even throw bachelor and bachelorette parties. Between the Adult and Elder stage some Sims will now experience The Sims 3 midlife crisis. Elders didn't really receive too much except for the option to walk around with canes.
Life Stages and Aging Up
Sims have different life stages for each age range they are in. These include: baby, toddler, child, teenager, young adult, adult, and elder.
In "The Sims 3: Generations" expansion pack, you can now fully customize how long your Sims will stay on each of these life stages. If you don't like bothering with baby Sims, you can set this stage to only last one day. The same goes for all of the stages. However, some stages you can play longer than others, especially with "Epic" lifespans that can last up to 1,930 total days for your Sim to be alive!
Depending on your style of gameplay, you can set to turn off aging so only you decide when you will have your Sims age up by doing it yourself by throwing a birthday party and having the selected Sim blow out candles on their birthday cake. This is a fun option to do with some of your saved neighborhoods. However, playing with the aging turned on is also fun and should be done with some towns as well. This "generation" style of playing "The Sims 3" is fun and should be tried out by all Simmers so they can see their Sims grow up and start families and then see how those families turn out generations into the game.
The Sims 3 Midlife Crisis
The life stage from a Sim aging up from Young Adult to Adult to then finally… Elder is difficult for some Sims to deal with. Growing old isn't something most Sims want to do, and aside from using the "Young Again" potion you can make with The Sims 3 chemistry set or turning off aging, there isn't too much a Sim can do about it.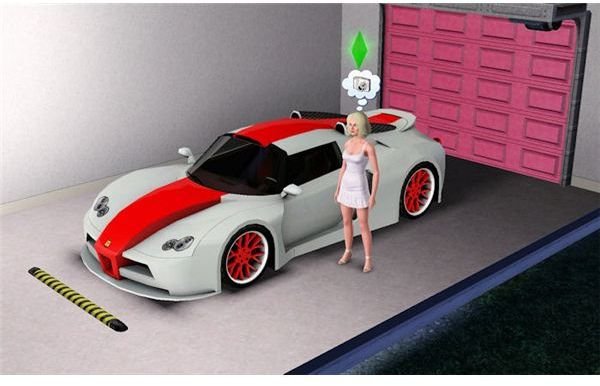 It isn't a guarantee at all for an adult Sim to have a midlife crisis. In fact, it is really quite hard to get them to trigger to have one, especially if they are a relatively happy Sim. When a Sim does have The Sims 3 midlife crisis, you'll notice a moodlet that lasts for six days explaining that they are having one.
While your Sim is in this six day funk, they will receive random midlife wishes that they want to fulfill. You'll notice these as being different because they have a red colored background on them. Unlike other wishes that you select for your Sims, you can't unselect these midlife wishes. Once you agree to fulfill it, you can't unselect it and make it go away without fulfilling it first! For this reason, be very careful when selecting a wish for your Sim to fulfill. If you happen to select one that you don't want to fulfill for your Sim, just leave it there until they are finished having their midlife crisis and it will go away after the six day crisis period is over.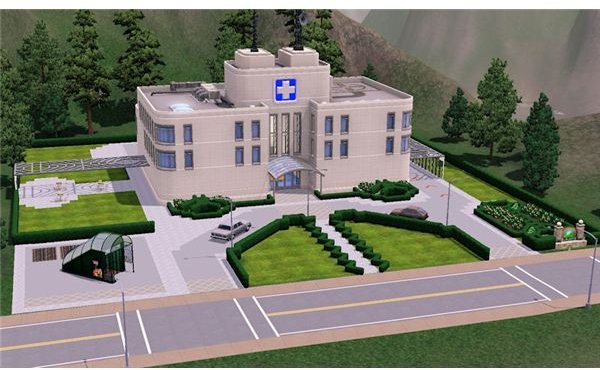 The midlife crisis wishes will vary depending on how your Sims lives their life. Normal wishes include traveling to another country (if you have "The Sims 3: World Adventures" installed), Flirting with a specific Sim they have a crush on, moving into a new house, buying a new car, changing their career, and some may even wish to get a divorce. There are many things that a Sim in crisis may wish for, it really just depends on the Sim that is having the crisis.
If you don't want to bother with your Sims going through this crisis, you can pay $2,000 at the hospital and have your Sim go to therapy.
References
All screenshots and references from The Sims 3.
Screenshots provided by the writer.