The Sims 3 Generations Review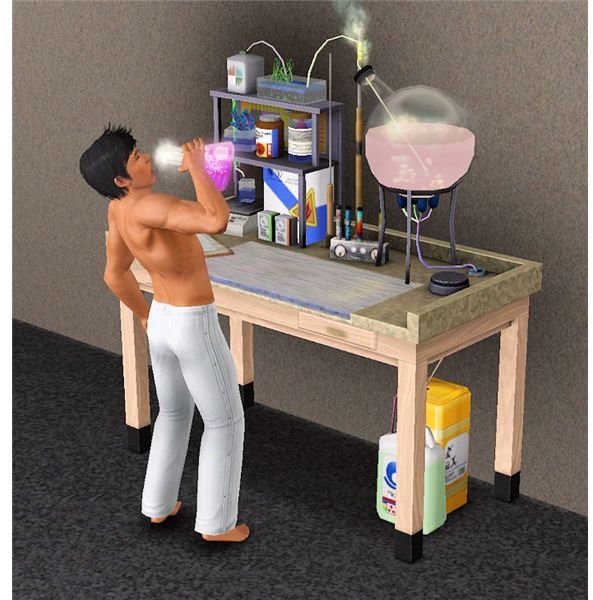 The Sims 3 Generations Review – New Additions and Gameplay (5 out of 5)
"The Sims 3: Generations" expansion pack is all about what Sims do in certain life stages. This EP includes many new objects, clothes, and other random things you can use throughout the game. It also adds in new interactions and even a new spin on adjusting life stages and making memories.
One of the biggest additions to the game is the memory system. When your Sims do something for the first time or is important, they will save the memory to their scrapbook. You can share these memories to your friends on Facebook even.
With this expansion pack you can now set how many days you want your Sims to be on each life stage (if you have aging enabled). If your Sims happens to grow to the elderly stage of life, abnd they just aren't liking using the new cane and the possibility of dying of old age, there is even a new way to bring them back to the young adult stage with the "Young Again" potion made with the chemistry set or with 70,000 The Sims 3 lifetime reward points.
Adults can now have a Midlife Crisis where they may have an urge to buy a new sports car. Sims can go out on dates and they can give flowers and also gift items in their inventory. There are new places to have The Sims 3 WooHoo (shower and tree house). Sims in engaged can now have bachelor and bachelorette parties!
The only new profession that was added is by having a Daycare at your Sim's house. The new chemistry set lets Sims discover potions and also improve their logic skill. No new skills were added though.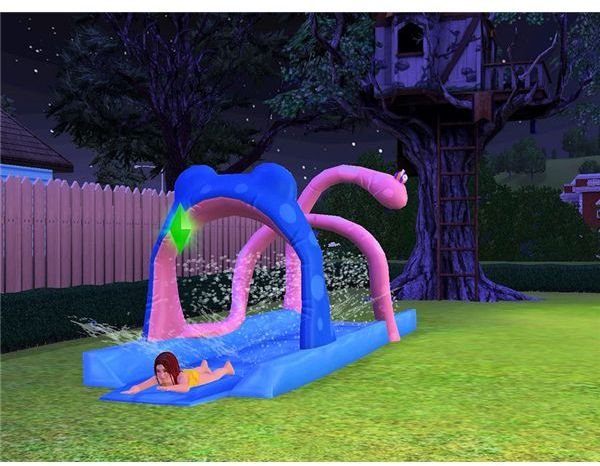 Children can pull pranks and parents can scold their children. Parents can also enroll their children in afterschool activities, if they are in the local school. The kids really received a lot of new content to use and decorate their rooms with including bunk beds. Kids can now have an imaginary friend that can even become real! Kids of all ages (adults are kids at heart) can also now pillow fight with others! This is a great interaction for Sims using their new sleeping bags and having a slumber party. The new slides and tree houses are also fun for everyone in the family.
The addition of boarding schools was added so The Sims 3 kids can go away to schools. Teenagers can now go to dances and even go to Prom. A new interaction with this is graduating from high school and receiving a diploma and also discussing your Alma Matter with other Sims.
Video cameras can now be purchased in-game to capture videos of your Sims. These videos can then be played on the TV in your Sim's home. Very cool feature!
Graphics (5 out of 5)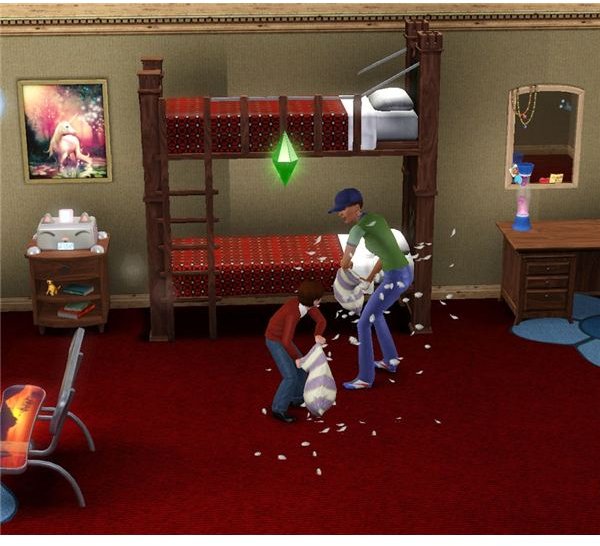 The new clothing and items that were added to the game are excellent. The Sims 3 Generations review for these items is really some of the better additions an expansion pack has had to offer yet. New items are in most of the sections of the "Buy Mode" and include everything from slippery slides, bunk beds, and tree-houses for kids to canes for the elderly to move around with and strollers for parents to take their babies and toddlers on walks.
Sound (5 out of 5)
The sound effects and music quality is the same as in the base game for the title. It is great, and if you want to add your own custom music to the game to play on their radios that is easily added too. Who wouldn't want Lady Gaga playing on their Sims' stereo at a bachelorette party?
User Interface and Controls (5 out of 5)
The user interface for the game hasn't really changed. It added a small button to capture a memory that is viewed in the middle portion of the controls on the bottom portion of the game screen. The expansion pack also added in an easy way to view your new The Sims 3 scrapbook (where those new memories go) which is found by clicking on the main tab of your selected character.
Another new addition with The Sims 3 memories is the ability to share the new memory with others on Facebook. Memories happen often, so only share with your friends the really big highlights or they could get easily annoyed.
Overall (5 out of 5)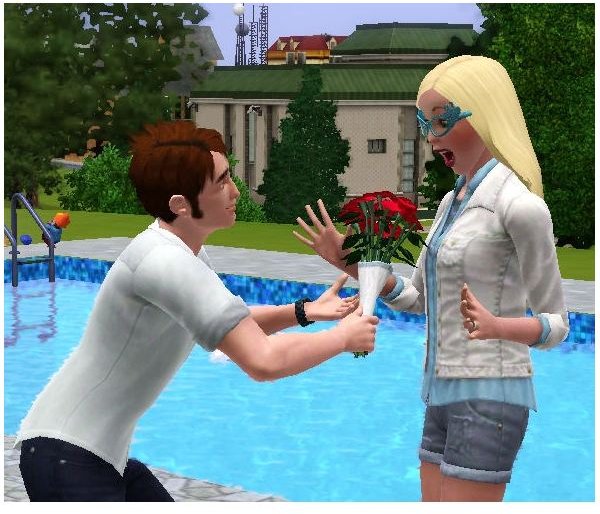 The Sims 3 Generations reviewed here is one of the best expansion packs that the series has released. It may not contain as many new professions, The Sims 3 vampires, or places to go on vacation with your Sims, but it isn't laggy and contains a wealth of new interactions, objects, and overall content that really makes the game more enjoyable.
References
All screenshots and references from The Sims 3.
Screenshots provided by the writer.