Guide to The Sims 3 Adult Mods
---
The Sims 3
The Sims 3 games are fun for people of all ages, however with the rating for ages 12+ it makes some things that adults want to do not available. For instance, teenagers can't get pregnant, you can't just turn off the nude blur, and more. The Sims 3 is so far the hardest to mod of the Sims games. However, it is not impossible and some very talented programmers have been able to create Sims 3 adult mods for certain things in the game. If considering using some of these mods, be aware that sometimes they will inadvertently disrupt other aspects of your game sometimes too. To fix this if it happens, always make sure you know how to uninstall the mod before you actually install it, just in case!
The Sims 3 Nude Mod
In the game, when a Sim is taking a bath, a shower, or using the toilet, they are blurred for privacy reasons. However, not everybody likes the mosaic blurring effect that the Sims uses when performing these actions. Electronic Arts does not want to sell The Sims 3 with the ability for Sims to be nude, as it is rated ages 12+. This however doesn't mean that after you buy it that you can't mod it how you want – at your own risk. Be advised that some mods and hacks will disrupt other aspects of your game sometimes too, so always know how to disable or uninstall something before installing it to your game. The nudist mod for The Sims 3 is one of the most used and easy to install. There have been variations of it for all of The Sims games that have been released. This nude mod for The Sims 3 takes the mosaic blur effect away, so Sims can be viewed doing those actions without the blur. Some gamers find the blur effect to be annoying, and some just don't mind seeing nude Sims. Default Sims have a "Barbie doll" appearance when naked, so it isn't naughty. When a Sim is using the toilet, they don't take of their lower clothing, they just sit on the toilet fully clothed, so nothing lewd would be viewed from the mosaic being removed from this action either. You will need to download the mod for the specific expansion or stuff pack that you most recently installed. Due to how the mod is setup, you will need to install a new one that corresponds with that expansion pack or stuff pack when you install it to your game. Nudist mods for The Sims 3 can be found at Mod The Sims.
How to Install and Uninstall the Nudist Mod for The Sims 3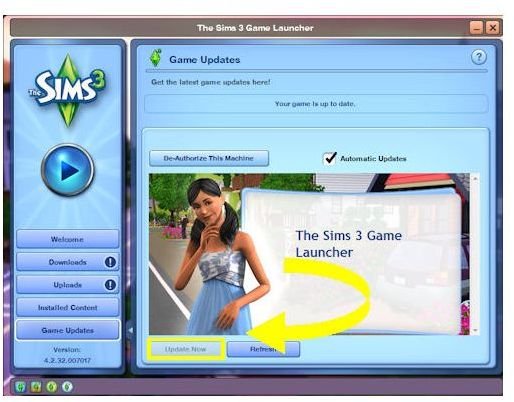 After you've downloaded the correct package for your game, you need to install it. First you should however, make sure that you are running the most current version of your game. So, connect and under the Game Updates tab, make sure that yours is up to date. With the 1.12 patch for The Sims 3, accepting custom content is pretty simple. Make a folder for mods by going to your folder under My Documents_:_
Documents\Electronic Arts\The Sims 3\
Right click in an empty area of the folder and choose to create a new folder. Call this folder "Mods". Your game needs to know where to look for this customized content, so download the resource.cfg file. Save it to your new Mods folder.
Documents\Electronic Arts\The Sims 3\Mods\
Next, you need to make a new folder in the Mods file called "Packages."
Documents\Electronic Arts\The Sims 3\Mods\Packages\
After all of the new files are setup, all you have to do is extract the package (or drag and drop the .package file) into the Package folder. Test the nudist mod by loading your game and seeing if the mosaic is blurred or not when a Sim is using the bathroom or taking a shower or bath. If you no longer wish to view your Sims nude, you can always re-mosaic your Sims so that the blur comes back. Simply go to where your Mod is in the Package folder, and delete it.
WooHoo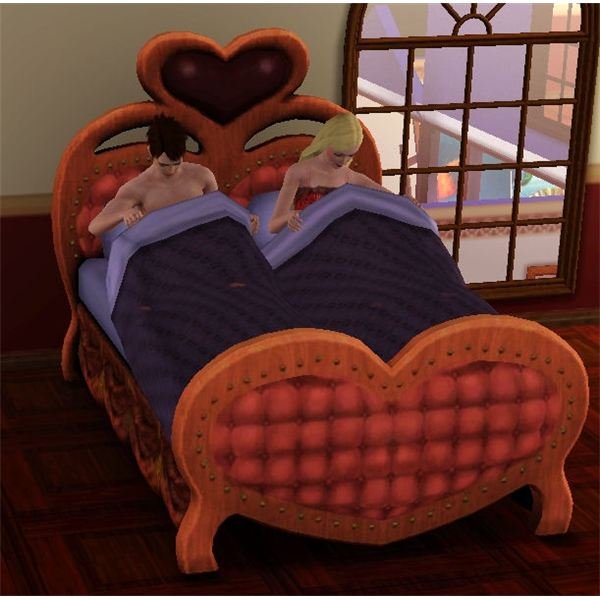 The Sims 3 is a simulation game of real life and with that, sex (also called "WooHoo" in the game) and pregnancy frequently happens in The Sims 3 world. Sims mainly have sex in their bed. However, because of the age rating you only see them moving around under the covers and then confetti of hearts landing on the bed. Naked Sims 3 characters are not seen when having sex, unless you have custom content or mods downloaded from websites such as Mod The Sims or Pandora Sims. Content from these websites can contain some Sims 3 sex mods ranging from stripper poles, invisible clothes and realistic Sims, to sex toys that Sims can use. There are additional downloads that people can add to their game that will end up showing naked Sims as being graphically naked or in very risqué outfits. There have also been downloads available for "The Sims" series that can be added to the game that show Sims in graphic positions having sex or using sex objects like a stripper pole, a sex shower or bed so you can see them having sex. Use these mods at your own risk!
Sims 3 Pregnancy Mods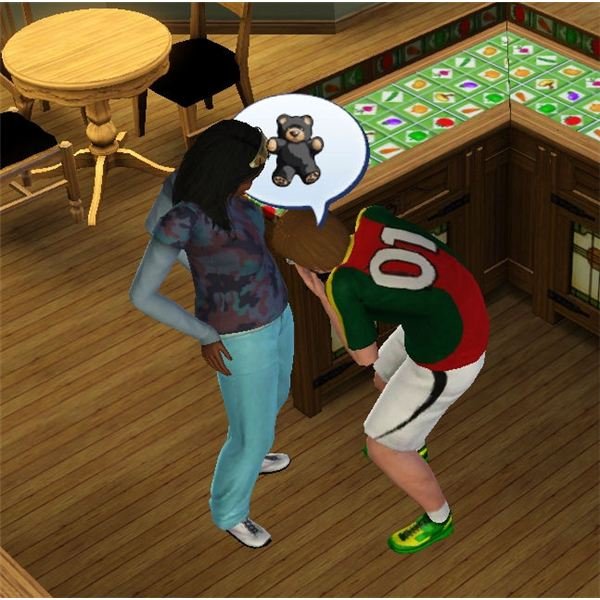 There are a few different pregnancy mods available that are considered to be adult mods. In The Sims 3, females are able to be pregnant with the possibility of having twins and even triplets. With default settings and no mods, only female Sims older than the teen age group and those of the opposite sex are able to WooHoo and have a baby. Many gamers want more options than this with their game! Pregnancy lengthening mod – this mod enables pregnant Sims to have longer pregnancies. This helps Sims to stay younger longer and have more time to get ready for the baby. This mod also increases the parents mood by 25 points from reading baby books, 1 puddle appears when the Sim's water breaks, and pregnant Sims will have a 30 percent chance of being nauseous. If you choose the file for gender bias, what you eat (apples and watermelons) will help increase odds to determine the gender of the baby. This mod is available to download from ModTheSims. Note that it will only work if no other Pregnancy_XML file is working. Teen Pregnancy Mod and Same Sex Pregnancy Mod– this mod was combined to allow teen age Sims to get pregnant, Sims of the same sex to get pregnant, and more pregnancy related changes to happen! This mod does change social interactions, to make what you want to happen available. It enables romantic interactions for teens available just as it is for adults. It also allows teens to get married, WooHoo, try for baby, and also have a baby at home or in the hospital. This mod also allows same sex couples to have the same options as those of opposite sex partners. The mod is called "Autonomous Romantic Socials - TYAE - Same Sex" and is also available from ModTheSims. If you no longer wish to have tany of the pregnancy mods working, all you need to do is uninstall them and/or remove them from your computer. If you wish to add them again, simply re-install them. Again, make sure to know how to do this before you install it, just in case it causes a problem with your game!
A Warning About Custom Content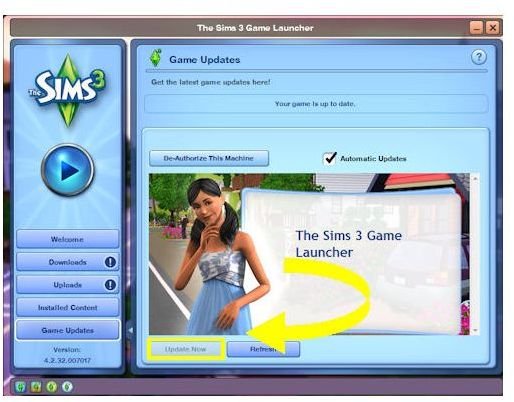 Before installing any custom content to your Sims 3 game, make sure that you have all of the current game updates and everything is running properly in your game. If after you install something and find that it is not running properly, uninstall that content. It is best to only install one custom content piece at a time, that way you know which was corrupted or not compatible with your game or computer. Also, be aware of downloading anything from a website you wouldn't trust. Some websites contain spyware, malware, viruses, etc. Use your own discretion on these, and always research a website before ever paying for any "custom content" that they are charging for. You may be getting bills for it long after you originally thought by a "membership" or other charges you may not have noticed before buying. Use at your own risk!