The Sims 3 Download Makeup Guide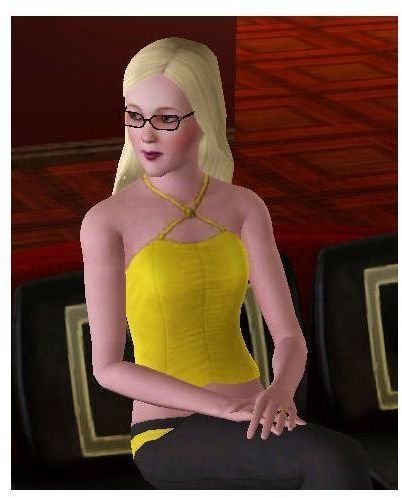 The Sims 3
One of the best things about "The Sims 3" is the amount of customization that can be achieved without downloading custom content. Users are able to make their Sim unique by changing their body size, height, eye color, hair color, style, skin color, makeup, clothes, tattoos, and much more. For those that want an even more unique look for their Sims, custom content is a great way for Sims 3 download makeup to be used to give their Sim an amazing style.
Makeup
Regular Sims 3 makeup is able to be added to male and female Sims. The Sim can have on eyeliner, eye shadow, blush, lipstick, and/or costume makeup. Each type of makeup is able to be adjusted in terms of color and opacity. Sims can either wear lots of makeup, or no makeup at all.
If a Sim is created without makeup, or too much makeup, it can be changed by taking them to a Salon or giving yourself a makeover by purchasing the Fuss no Muss Styling Station for $900 from the "Buy Mode" and adding it to your personal lot.
Costume Makeup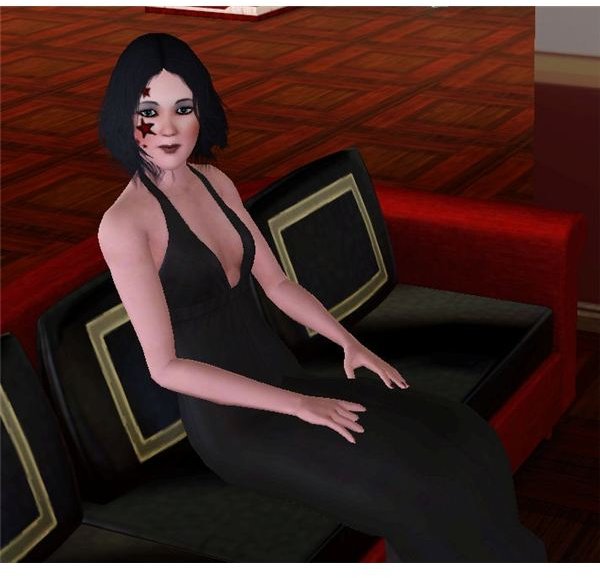 _"_The Sims 3" costume makeup is a fun addition to makeup that Sims can wear. This type of makeup is dramatic and is great for holidays and/or unique Sims that perhaps are a little crazy or goofy. Sims can have a wide range of costume makeup on their face from animal print to pretty stars that look like The Sims 3 tattoos. Many of the downloadable makeup is also costume style.
Custom Content Makeup
Unfortunately, The Exchange on "The Sims 3" website does not contain makeup. It does however allow Sims 3 download makeup through downloading Sims. When you download a Sim, it comes as a package with the makeup and clothes that the user who uploaded it had on the Sim. If it contains official content that is only available through purchase with SimPoints, a similar item will show up instead of the official Sims content. If it is custom content, it will be downloaded.
Websites such as Mod The Sims lets users create and share new custom content. This allows makeup to be exchanged for free! You can find beautiful new eye shadows, contact/eye colors, blush, lipsticks, costume makeup, and much more. You can download these as just the makeup, and you can also download whole Sims that come with everything you need for that Sim. You can then use those custom contents on your current Sims, and on new Sims.
Stylist Profession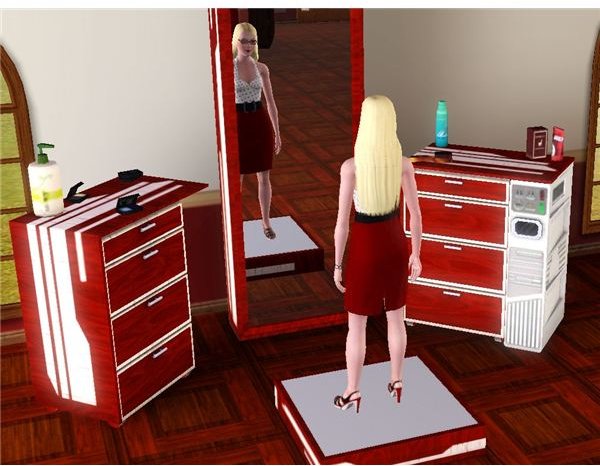 If your Sim loves fashion, and giving other Sims makeovers (good or bad), the Sims 3 Stylist profession from The Sims 3 Ambitions expansion pack would be a perfect career for them. Sims in this career path often gets to change Sim's makeup (as well as their clothes), so this is a great option to change Sims looks in your town.
To apply for The Sims 3 Fashion profession, head to your town's Salon and apply today. Sims start their Fashionista career as a Fashion Fledgling and can become a Fashion Phenomenon. Sims in this career earn a weekly stipend and also earn money for completing each local job they perform on Sims around town. If the Sim receiving a makeover really likes it, they may even earn a bonus!
References
All screenshots and references from The Sims 3.
Screenshots provided by the writer.