The Sims Medieval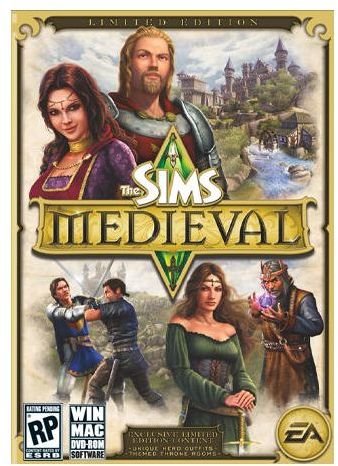 The new standalone game from the creators of The Sims series is a medieval themed game called "The Sims Medieval." This new game is not an expansion to "The Sims 3." It is a separate game and The Sims Medieval system requirements are somewhat different than those used with "The Sims 3" series.
In this game, you will build your kingdom up and create your own Sims to populate the kingdom with. "The Sims Medieval" will also give you highly customizable ways to create your Sims and include various Sims clothing, hairstyles, facial features, and more. This will give you the Sim feel that you are used to, and also perhaps make the game more fun than a traditional RPG game based in a medieval setting.
You will be able to play with different types of Sims ranging from Kings, Queens, Knights, Spies, Wizards, Bards, Blacksmiths, Merchants, Priests and more! You will also decide if you want to play as good or evil, romantic or warlike, or perhaps another way to shape your unique kingdom.
This game was released on March 22, 2011. If you purchase the game by pre-ordering it before then, you will be able to buy "The Sims Medieval Limited Edition" at no extra cost and enjoy all of the extra limited edition items that are included with this edition.
What are The Sims Medieval System Requirements?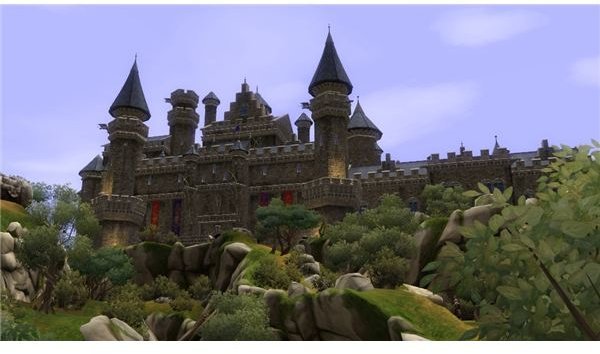 Before purchasing any video game, it is always suggested to look at your computer's current specifications so you will know if your computer can actually handle the game you want to play. It is extremely disappointing to buy a game you really want to play, only to find that your computer won't handle it. Trust me on this, and read the requirements first!
The Sims Medieval system requirements were predicted to be very similar to The Sims 3 system requirements, but probably not exactly the same. If you are able to play "The Sims 3" without issues on the computer you want to use, you probably will also be able to play the new game without issues too.
If you are looking to upgrade to a newer and faster gaming computer, you could probably find a very good model to purchase that would run this game flawlessly for around $600. You can find great basic models that you can upgrade on the Dell and HP websites. Upgrading the video card, memory and RAM is always money well spent towards your gaming system.
The Sims Medieval system requirements for PC:
PC OS – Windows XP (SP3), Windows Vista (SP1), Windows 7
Processor – 2.0 GHZ p4 processor or equivalent

Video Card – 256 MB video card with support for Pixerl Shader 2.0
Memory – Windows XP: 1 GB RAM, Windows Vista and WIndows 7: 1.5 GB
Hard Drive – 5.3 GB of hard drive space with at least 1 GB of additoinal space for custom content & saved games.
The Sims Medieval system requirements for Mac:
MAC OS – Mac OSX 10.5.8 Leopard or higher
Processor – Intel Core Duo Processor
Video Card – ATI X1600 or Nvidia 7300 GT with 256MB of VIdeo RAM or Intel Integrated GMA X3100
Memory – 2 GB RAM
Hard Drive – 5.3 GB of Hard drive space with at least 1 GB of additional space for custom content & saved games.
Notice – this game will not run on PowerPC (G3,4,5) based Mac systems, or the GMA 950 class of integrated video cards.
References
All screenshots and references from The Sims Medieval.
Promotional screenshots courtesy of EA Games.