PC Sim Games that Will Be on Everyone's Christmas Wish List This Year

The holiday season is fast-approaching and gamers are creating their lists and checking them twice. This holiday season is a hot season for Sim gamers because so many Sim games were released this year and many more will be released before Christmas. There are several Sim games you will want under the tree this year.
Farm Frenzy 3


Farm Frenzy 3 allows players to manage five different farms all over the world. This version also allows players to create jewelry and raise penguins. Farm Frenzy 3 features 30 animals, 95 levels, and several upgrades. Players can feed and take care of their animals, collect produce, grow crops, manufacture goods, and try to become the best of the best in the world of simulation farming. If you love animals and are a fan of simulation farm games this is a game you will want under your tree this year. Gamers may also like Farm Frenzy 1 and Farm Frenzy 2.
The Sims 3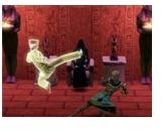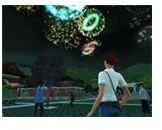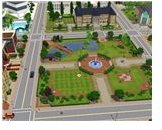 The Sims 3 is the third installment of the best-selling The Sims game franchise. In The Sims 3, players are not confined to their homes anymore. They can walk out their front door and explore the city, talk to their neighbors, and watch the drama unfold around them. The Sims 3 offers many upgrades and better graphics. On November 16, 2009 the first Sims 3 expansion pack, World Adventures will be released so you can get both for the gamers on your Christmas list.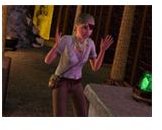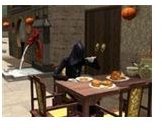 Sally's Spa



Sally's Spa allows players to fully operate their own spa. This is a PC game you will want under the tree this year if you enjoy playing a masseuse, manicurist, facialist, and every other spa employee. This game also allows players to indulge in all of the business functions. Sally's Spa features 50 vibrantly colorful levels, over 65 upgrade items, 12 different types of customers, and 10 unique spa locations. The first game in this series is Sally's Salon and gamers who wish to play Sally's Spa should play Sally's Salon first to get used to the game and its functions.
Hell's Kitchen



Hell's Kitchen is a PC game that you will want under the tree this year if you love the reality show. Players make their way through challenges in hopes of becoming a 5-star chef. The pressure is on as a Gordon Ramsey coaches and yells to make players the best chefs they can be. This game features Gordon Ramsey commentary, 35 unlockable recipes from the show, and the ability to play in the kitchen as well as the dining room.
Escape from Paradise



PC gamers who love challenges will want this game under the tree this year. Players have 5 major games and 12 mini games to conquer. They will help to lead the shipwreck survivors to safety by completing over 25 different challenges. Players also have the ability to unlock new games and create custom characters. As they unlock new games they will be able to gather resources that will help them in their quest.