The Game Diner Dash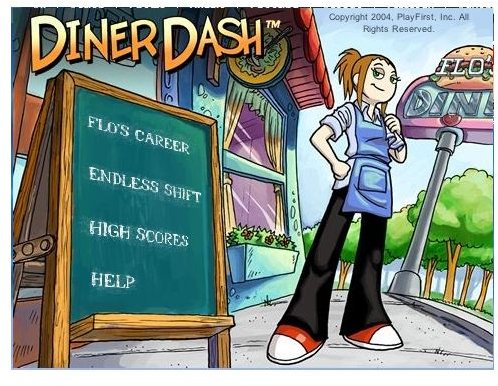 Diner Dash is one of the most addictive PC games. Players become Flo a smart savvy stockbroker who suddenly decides to quit her executive position and start her own restaurant. Beginning with a worn down building players help Flo create a successful diner. Although the game is colorfully animated it is challenging. Players have to click and drag customers, take orders, serve dishes, clear tables, and collect tips as swiftly as possible. Hearts over customer's heads indicate their level of happiness. If they are forced to wait then the hearts are reduced resulting in a walk-out of sorts. Flo's tips are cut and points are loss.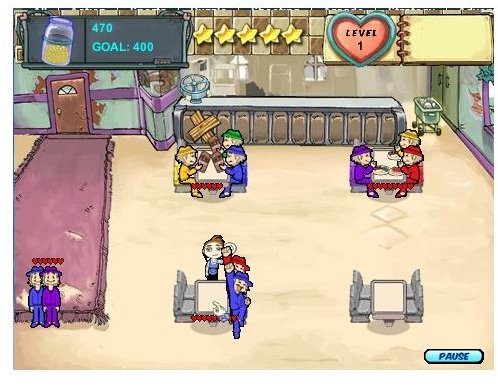 The main objective of the game is to achieve the set tip limit at the end of each shift. Advancing in the game opens an option to upgrade and build other restaurants. Diner Dash has two modes called Flo's Career and Endless Shift. In Flo's Career mode players follow the story of Flo as she attempts to take over the restaurant industry one diner at a time. In the Endless Shift mode players test their waitress skills in a survival of the fittest challenge where Flo must handle a large crowd of never-ending customers.
Where to Play Diner Dash Free Online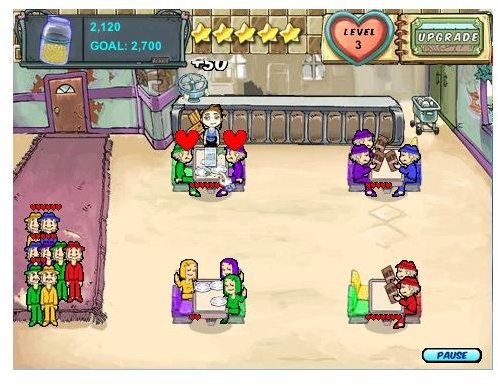 It has spawned various sequels and crossed over into multiple gaming platforms. Flo and her diner madness is everywhere. Although most editions of the game have to be purchased there are major gaming and even social networking sites that allow gamers to play Diner Dash free online. Gamehouse.com and Playfirst.com all feature the latest Diner Dash games. Go on fast paced restaurant adventures with Flo and join other fans of the game in multiplayer modes where waitresses battle for best waitress. Download the limited trial version for free or pay a small $7 fee for the full version. Facebook features Playfirst's flash edition of Diner Dash Hometown Hero for users as well. There is no download or fee required to play. Users with an account can easily access this fun sequel. The only downside is the game lacks a save option so players are unable to start at their previous level.
Diner Dash Flo on the Go and Other Games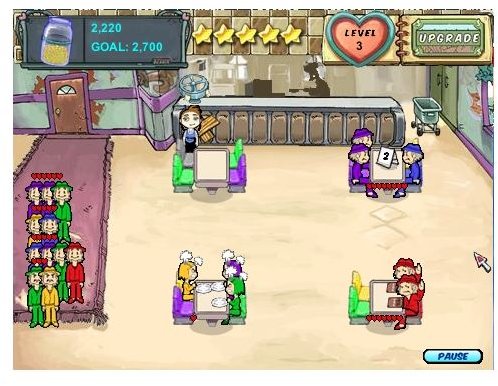 Shockwave.com has Diner Dash 3 free online titled Flo on the Go. In this game Flo and her friend Darla go on a cruise ship for a well deserved vacation. The eatery on the ship is shorthanded so Flo volunteers to help out. Players assist her as she plays substitute waitress for tourists in different paradise settings. Most of the Diner Dash games online play just like the paying versions but with limited customization. They are equally as addictive too. Conducting a quick search on Google is also an excellent method to use. Slap on your apron and get ready to serve. Anyone can play diner dash free online.