The Best 5 Garfield Mobile Games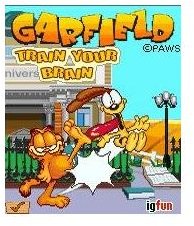 Garfield
If you love Garfield mobile games, you have a lot of choices available to you. Here is a list of 5 of the best Garfield mobile games that you can download straight to your mobile phone. Just visit the download link located below each Garfield game review for the game code to get your chosen free mobile game.
Garfield: Train Your Brain
This brain training game claims that it improves your memory, or at the very least, prevents it from degrading. Garfield helps you train your brain in two game modes. In Training mode, you can play 20 immersive math, logic, memory and visual games that will definitely keep your brain alert and entertained. In Test mode, you can challenge your family and friends to quick brain duels. The entire brain training experience is enhanced by unlockable bonuses and vibrant comical graphics. It doesn't break new ground in the brain training genre of games, but it is a decent way to kill time while exercising your brain power.
Garfield: The Bubble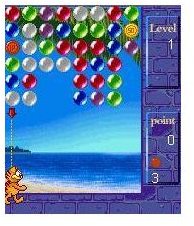 This game is basically the Bust-A-Move game with Garfield. The orange cat swallows and launches bubbles into the area above him. Three bubbles of the same color, when arranged in a group, will disappear, earning you points. Remove the right group of bubbles and you can cause a chain reaction that will earn you more points. It's a game of strategy that requires good hand-eye coordination and fast reflexes. Just make sure that the bubbles don't reach Garfield or it's game over for you and the fat orange cat.
Garfield's Day Out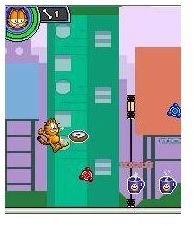 Garfield's Day Out is a platform game that lets you control Garfield as he goes on an adventure where he solves puzzles, activates switches to open new paths, defeats enemies and collects power-ups. This is not a groundbreaking platformer but fans of Garfield will enjoy this game that brings back memories of old school platformers like the classic Super Mario Bros. games. It's a nice way to keep yourself entertained while on the go. The decent graphics and the playful sound effects gives this simple game its charm.
Garfield 2: Royal Adventure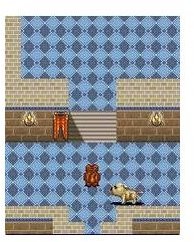 Garfield 2: Royal Adventure is an adventure game based on the second live action Garfield movie. In this platform game, Garfield and his friends fight the henchmen of Lord Dargis, and eventually, they face off against the big baddie himself. Along the way, Garfield and his friends can power up by eating lasagna. Whether it is in Battle mode or in Adventure mode, you can relive the most important scenes in the movie while experiencing more of it by viewing it from a new perspective. It is an exciting way to add a new layer to the movie experience. Even people who have not seen the movie will be able to enjoy Garfield 2: Royal Adventure as a stand alone experience.
Garfield: Chocolate Candies
This game is similar to Garfield: The Bubble, except without a Garfield swallowing bubbles. This time Garfield will be eating chocolate bars. Put at least 3 chocolate bars beside each other to feed them to Garfield. If the fat orange cat doesn't eat enough chocolate, you will not get to the next level. It's a simple game of strategy with a little bit of luck. It may not offer an immersive game experience, but it's entertaining enough to let you kill some time.
Recommended Free Mobile Phone Games
This post is part of the series: More Garfield Articles
Check out these other Garfield articles.