Best Free Dress Up Games for Girls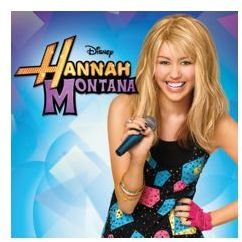 The Best of the Free Dress Games Just for Girls
There are many dress up games available online. Some are more interactive than others and some are just a bit boring in their selection and offering of costumes. Here we are going to take a closer look at the best of the free dress up games that the web has to offer. Fun, interactive and safe for girls to play of various ages are a part of the criteria used to make up the following listing of dress up games.
Hannah Montana Dress Ups and Fashion Challenge
The Disney Channel's Hannah Montana is one of the most popular characters for girls right now. Through the main Hannah Montana show web site, the people at Disney have created a free dress up game that lets girls design fashion as well as dress up both TV show alter-egos of Miley and Lilly as Hannah and Lola. The game is called Miley & Lilly's Designer Dreams and begins by letting girls chose whether they want to play as Miley or Lilly. Girls can choose from tops, pants, dresses and shoes where they can create their own fabric pattern before the character tries on the new look. To play this game, click through here: Miley & Lilly's Designer Dreams
Another Hannah Montana dress up game by The Disney Channel is the Rock Star Fashion Challenge. This free online game offers a mutli-player mode where girls can compete against each other to dress Hannah in the best outfit in which to perform at her latest concert. The game begins by showing you a photo of Hannah dressed up and the player's job is to search through Hannah's room to gather all the elements to dress Hannah with while trying to remember exactly how she was dressed to begin with. To play this game, click through here: Rock Star Fashion Challenge
AllGirlArcade's Fashion Dress Ups
Over at AllGirlArcade.com there are a couple of featured and well created dress up games for girls. The first one is based on site character Jessy and she is trying to come up with the perfect outfit. Jessy's closet consists of skirts, shorts, pants, tops, dresses and shoes in a selection of color combination's. Once you are done dressing Jessy, you have the option of printing out your fashion creation. To play this game, click through here: Jessy's Dress Up
The second fashion dress up game from the girl arcade is the free Mix & Style Juku Couture game. In this game, girls get to dress up different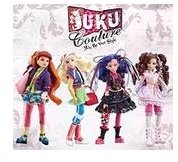 models in the latest Japanese fashions for a fashion style shoot. Girls get to choose from four models to start with. Once a model has been chosen a flash card with the model information will appear with items that a girl should remember when choosing fashion for their model. To play this game, click through here: Mix & Style Juku Couture
You can find more fun and free dress games for girls through Bratz Dress Up Games. And for more fun gaming for girls, click through to check out the Best Free PC Games for Girls which covers girls games from Strawberry Shortcake through to the EverythingGirl.com site that has loads of free PC games just for girls.
*images provided by and copyright The Disney Channel 2009 and Juku Couture Mix & Style 2009