Ultimate Guide to Facebook Mafia Wars Cheats and Cheat Codes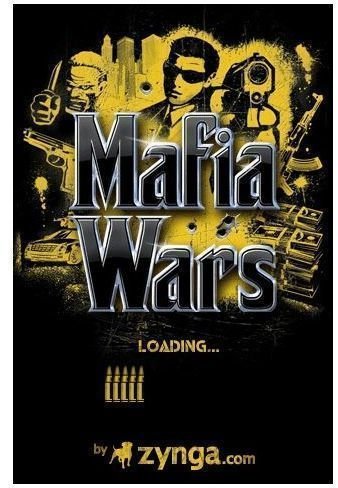 Mafia Wars Cheats
Mafia Wars is one of the most popular online games available on the social networking websites like Facebook and MySpace. Despite its popularity, it is a very difficult game to play properly. You can get a significant advantage by using Facebook Mafia Wars cheats and strategies to move up in the game. Although there are many Mafia Wars strategy guides or cheat guides are available on internet, there are no magic cheat codes that makes the game much easier. So follow these free mafia wars cheats to make your game more manageable and enjoyable.
Getting All Looted Items and Weapons in Mafia Wars
One of the best ways to advance in Mafia Wars is to get more powerful weapons and tools that make your job much easier. There are Mafia Wars cheats to do this. For an example you can get a .22 Pistol by beating up a rival gangster. But you may have to do the job several times to obtain the desired item. Here are some more great items and associated tasks you have to do to get them.
Get a .22 Pistol (2A 0D) by beating up a rival gangster (1e)

Have a Butterfly knife (2A 1D) by collecting protection money (2e)

Rob a pimp (3e) to get a .9mm Semi-Automatic (3A 2D)

Take out a Rogue cop (3e) for a .45 Revolver (3A 2D)

Perform a hit (3e) and you will get a Tactical Shogun (3A 2D)

To get a stab-proof vest (2A 5D) kill a protected Snitch (5e)

Bust a Made Man out of prison (5e) and you will be rewarded with an Automatic Rifle (4A 4D)
When you get these items you Mafia Wars game will be lot easier than before. There are lots more to get. Use these mafia wars bots and cheats to blast into the top of the game.
You can get an armored Truck (4A 8D) by smuggling across the border (7e)
For a Grenade Launcher (14A 10D) repel the Yakuza (13e)
Disrupt rival smuggling ring (15e) and you will be given a 50 .50 Caliber Rifle (16A 11D)
Invade Tong controlled neighborhood (25e) for an armored car (14A 15D)
Get a RPG Launcher (20A 12D) by selling guns to the Russian mob. (25e)
Protect your city against a rival family (35e) and you will get bodyguards (8A 25D).
Here are some more interesting items.
If you need a Night Vision Goggles (5A 16D), simply assassinate a political figure (35e)
For a Napalm Attack (25A 9D), eradicate a rival family (40e).
Great Mafia Wars Cheats and Strategies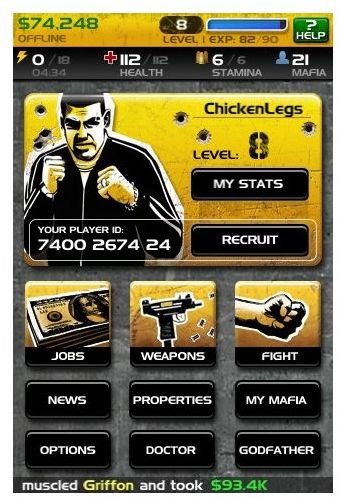 Many Mafia Wars cheat codes that were introduced in several years ago have been declining in popularity due to various reasons. Also it is impossible to overcome your opponents by using such cheat codes. The best way is to use strategies to win the game instead of using Mafia Wars Cheats. Here are some of the useful strategies to get an advantage when playing the Mafia Wars game.
1. Keep growing your mafia family.
If you have more people in your family the better the odds of being a Capo in a fight.
2. Improve your Arsenal
Use above free Mafia Wars cheats to get better weapons and defenses. Fastest way to get that stuff is buying the special loot as it is offered.
3. Godfather Points with Surveys
You can take surveys to build up your Godfather points for free. Otherwise you have to buy points from Zynga.
4. If you are in a lower level and the hit-list, stay away from attacking people on the hit-list.
5. Set your attacks to two times your level or more. Also set your defend to 1.8 times your level or more.
Example: If your level is 50 then;
Set attack to 100 - 105
Set defend to 90 - 95
In this way you would be able to get more wins and money if you get attacked.
6. Complete Master street tug and Aster Associate to become quite stronger than ever before when you play Mafia Wars game.
7. When you buy items buy them in bulk. For an example when you buy something for the second and third time the price gradually increases. So buy several of them at once to save your money.
Facebook Mafia Wars is really a great game to enjoy your free time by battling to be the Mafia Boss. Use these Mafia Wars cheats and strategies to get the maximum out of this thrilling game.
Related Links
This post is part of the series: Mafia Wars Cheats and Cheat Codes
Are you struggling to advance in Facebook Mafia Wars game? Then you have come to right place. Grab some of these strategies and free cheat codes to make the game much easier and have fun.