The Best Naruto DS Games For Your Portable Pleasure!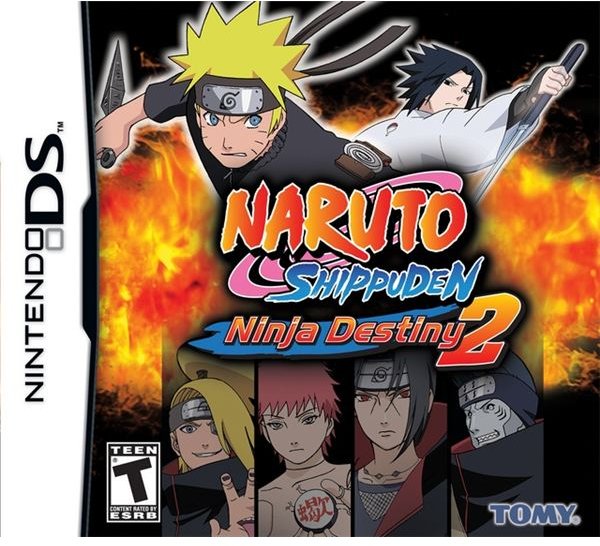 Top Naruto DS Games
The popularity of Naruto manga and anime series has spawned several merchandise and video games. Ever since the release of Naruto anime series in 2005 in the United States and Canada, very few console video games and Naruto-inspired online fighting games were released for North American gamers. Most video games have been released exclusively for Japanese gamers with very few games like Clash of the Ninja and Ninja Council launched in North America. Besides PlayStation 2, there are some of the best Naruto games released for the Nintendo DS platform. These Naruto DS games are plain 3D fighters and traditional RPGs inspired from the original episodes of the Naruto series.
Naruto: Ninja Destiny 2
An action-packed 3D fighting game, Ninja Destiny 2 is quite a stylish button masher. This game can be an excellent choice for fans who love to play their favorite Naruto fighters on portable handheld consoles. Just like any traditional fighting game, Naruto comprises of three game modes—Story, Survival and Versus. With numerous quests to fetch and characters to unlock, the story mode is for hardcore Naruto fans. Those who love plain 3D fighting will find the versus mode very engaging. There are 34 characters to play, each having its own melee and special attacks as well as combo moves.
The 3D visuals in Naruto: Ninja Destiny 2 is top notch and the outlandish fighting moves are very well animated. The characters move quick and smoothly, however occasional slow frame rate problems might hamper your gameplay. The fighting mechanics are quite limited and unless you are a Naruto fan, you might get bored within a few minutes. But, if you love to dabble with a fighting game that prefers style over substance, then Ninja Destiny 2 will be your first choice.
Naruto Path of the Ninja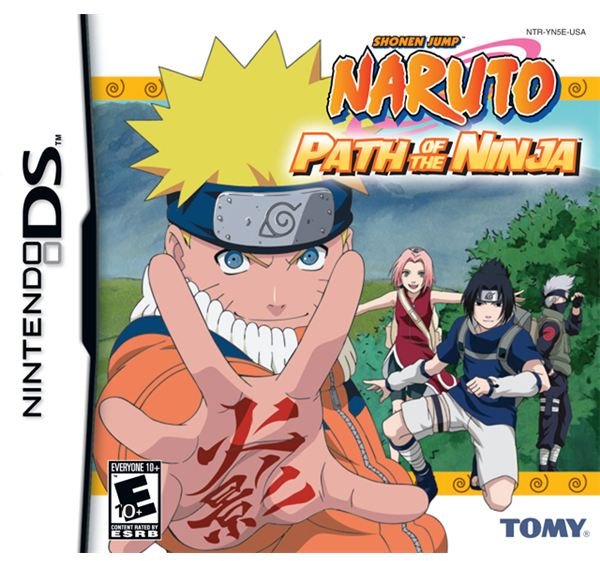 Based on the Naruto anime series, this adventure RPG is for those who closely follow every Naruto episode. The game follows the initial episodes of the Naruto saga and blends RPG elements pretty well with the main story. You can hunt for quests, seek new missions, collect items and unlockables and level your experience. With exciting turn-based battles against random baddies, Naruto: Path of the Ninja will remind you of your favorite Final Fantasy games. The game was first released for the Game Boy Advance and later ported to the Nintendo DS game.
When fighting with enemy groups, you can pick commands and attack them. Commands range from attack and defend to various Jutsu magic attacks like fire, wind and lighting. The turn-based battles may look exciting, but can be boring for a seasoned RPG player. For a Naruto fan, everything is fair and new, even if he is a hard core RPG player.
Naruto Path of the Ninja 2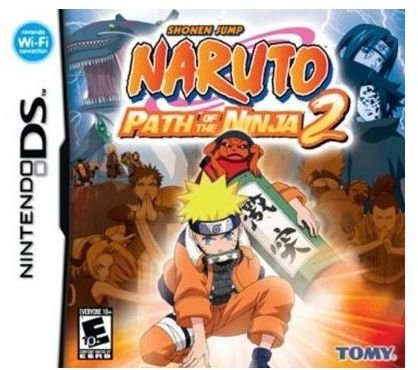 The sequel to the Path of the Ninja features more style, but keeps that Japanese RPG tradition fairly intact. If you have played any of the mid-90s Super Nintendo RPGs, then you will find the same JRPG look and feel in the game. With an extended roster of characters and even more interesting missions, Naruto: Path of the Ninja 2 will surely guarantee hours of RPG fun.
When it comes to the game's combat system, don't expect any surprises. It's similar to its predecessor, but there's some depth in strategy. You can move your fighters closer to the enemy to inflict more damage. However, you might get bored after several similar random enemy encounters. The graphics will remind you of any multicolored Final Fantasy game released for the SNES. So there's no striking difference between the two. If you are a JRPG fan, plus you love Naruto DS games, then Path of the Ninja 2 can be a good addition to your collection.
This post is part of the series: Naruto Guide
A collection of articles about Naruto.