Guide to the Best Time Management Games for Mobile Phones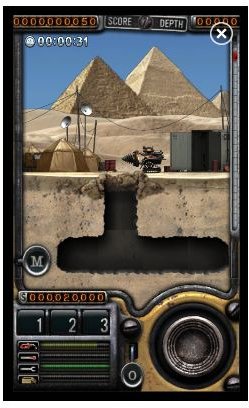 Farming and Digging
Time management games come in all manner of forms, but one of the most popular types is farming games. These usually require you to spend time engaging in particular tasks such as ploughing or planting, and when played online you can recruit friends to help you out with your task.
It doesn't have to be just farming that you engage in, however. You might be interested in digging your land for artefacts that can be used to raise money, or even managing a racing team. So many different types of games have time management elements, and some are even against the clock rather than simply requiring you to put time into creating something.
Domestic Time Management Games
Time management games are available for most mobile platforms, offering users the chance to engage in different tasks and exercises. For instance, you might want to play games that require you to cook things such as Cooking Dash or Diner Dash, or you might be more interested in something a little mystical like Mystic Emporium.
Even shopping can become the subject of a time management game, as can managing a hotel. In fact these types of game can be anything, really, as long as it is something that people are interested in doing!
Tycoon Games for Android and iPhone
While the vast majority of time management games can be found on the popular iPhone platform, there are plenty of these games also available on Android. The proliferation of iPhone games is simply because of the platform's vast support from developers, as well as its much larger app store.
There are some excellent tycoon games on both iPhone and Android; tycoon games are generally business management games with a wider remit than simply including a time management element, and as such they offer a bigger gaming experience.
Of course, should you do well and start making enough money to win at these games, don't assume that it will be the same story in real life…
World Building Games with Time Management Elements
Other games with strong time management tasks and elements are world builders, also known as god games. These require you to engage in building projects that are used to enhance your world or empire, something that can take some time to complete.
Games such as Paradise Island and Pocket Empires come into this category, and if you're not certain of making your way through these titles unaided you should consider casting your eye over a strategy guide.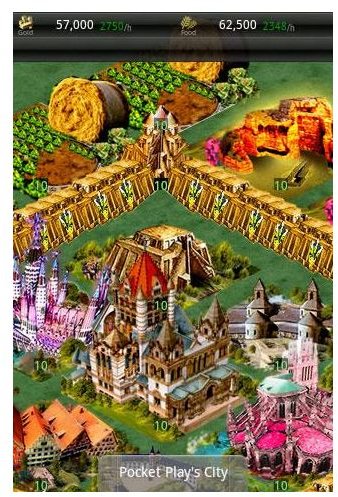 For the best MMO time management gaming experience you would normally hit the web on your desktop or laptop computer rather than relying on your mobile phone, but this doesn't have to be the case. On Android phones there are two ways that you can enjoy Facebook games without switching on a PC.
Sim World Games
When Will Wright created SimCity all those years ago he cannot have imagined that 20 years later people would be playing games based on his creation on a mobile phone. The Sims 3 is available on iPhone and Windows Phone 7, but in general there is very little difference between the different releases so any tips and tricks on one version should work on the other.
SimCity itself is also available on iPhone, years after it first went mobile on the old Microsoft PocketPC platform, an ancestor of Windows Phone. SimCity on iPhone is a great experience and an excellent reformatting of the famous city building game, perfectly repackaged for mobile phones.
Do you have a favorite mobile game that involves time management? Post a comment and let us know about it.
References