Band Hero for the PS3 is a Cheating Paradise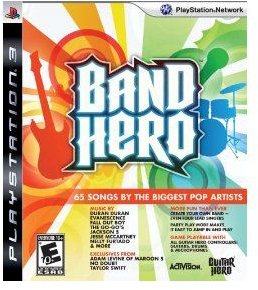 intro
Let your hair down - or maybe grow a heck of a lot of it back (or use a wig) - and enjoy playing and singing with top rock groups and performers. But you're in it to win, and that means getting the awards and trophies and all the goodies the game has to offer. Sure you can work hard, but why bother when the secrets can be revealed. Well, maybe not all - but this should get you started.
Don't Be Bogus with the Bonus Characters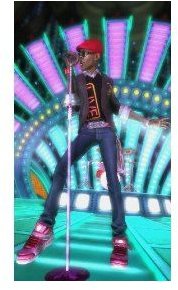 Want some bonus characters? Complete the following gigs to get Adrian Young and Gwen Stefani: No Doubt "Don't Speak" gig, No Doubt "Just a Girl" gig.
Trophy Time
We love Trophies. Sure it's better when they can be grabbed without any effort, but they're just as bright and shiny when you know what to do in order to get them. Here's some examples.
Fevered Pitch gets the Bronze - sing 100% as a vocalist
There's no "I" in "Band Hero" gets the Bronze - all four players complete a song without any failures in expert mode in Career or Quickplay.
Earn a 11X multiplier and you get the Star Powered bronze
Streak through a song without missing a note while in the medium setting to get the Picture Perfect bronze
More Playing, Less Complaining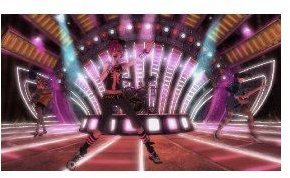 Those into "air guitar" know that the instruments are only limited by imagination - unless they're available within a video game, as they are here. Here's what you do to get them and some other hidden fun stuff too.
Unlock the Air Instruments option by completing the "Aly &AJ - Like Whoa" Platinum Bonus Challenge in career mode. Rock on.
Hey, I can see invisible people (characters, actually). So can you, if you complete the "Filter - Take a Picture" Platinum Bonus Challenge in Career Mode.
Keep Playing (get it, it's a pun…)
Band Hero isn't the only bit of sunshine you can perform to - there's plenty of music games that will try your patience and laugh at your performance till you find their cheats. Here's some of what we mean.
Guitar Hero 5 Cheats and Unlockables for the Xbox 360
Guitar Hero Metallica Trophies for the PS3
Secret Cheats of the Beatles: Rock Band for the PS3