Pet Society Cheats – Mastering Playfish's Virtual Pet World Earning Coins & More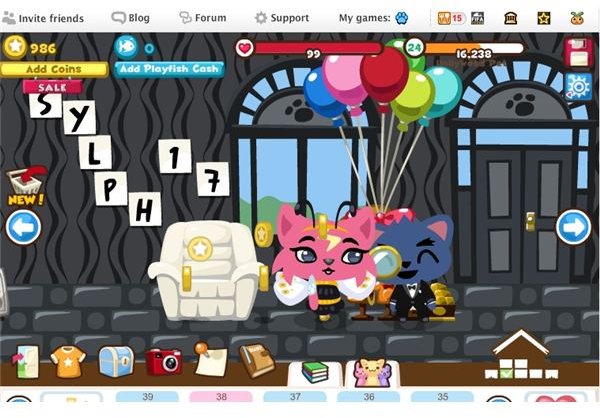 Facebook Pet Society
In Playfish's popular social virtual pet world known as Pet Society players create and raise their own unique pets. Play mini-games, visit friends, go shopping, participate in races, cook, fish, and care for pet's little companions called petlings. Although often compared to other Facebook games like Happy Pets, Super Poke Pets, or PetVille the wide variety of activities in the game makes it slightly more challenging. Learn some of the best Pet Society cheats, tips, tricks, and hints to get rich and level up faster. Your furry creature's potential is endless when you know how to play, mingle, shop, cook, and race like a Pro.
Pet Society Cheats and Tricks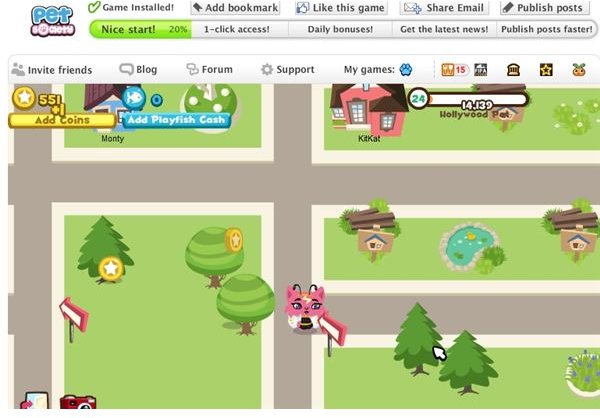 Leveling up and earning coins is essential in order to move up the ranks from new arrival to super pet. Players need to earn as many coins as possible while performing tasks that will also yield XP or paw points. Playing mini-games with your pet like ball, jump rope, or Frisbee helps to achieve various trophies which in turn aids in collecting easy money along with some extra paw points. Since it's a social game becoming a social butterfly can pay off in multiple ways. Two of the most common Pet Society cheats involve taking a stroll around the neighborhood. Simply go to the food shop and purchase 50 or more apples. Exit and walk through the neighborhood's grassy areas going through trees. Trees will drop coins. Players can do this several times throughout the day when they're in need of additional money.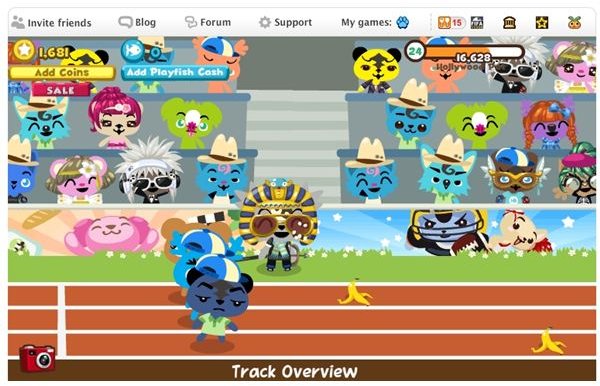 Make a point to visit all of your friends and constantly add new neighbors. Upon visiting when you notice a friend's pet is hungry feed them the apples. Although players can only visit their neighbors once per day to earn coins there is no limit on how many times a player can feed a hungry pet or petling to earn XP. Post in Playfish forum's Pet Society section or websites like Petsocietyfans.com.
Pet Society Cafe Strangers & Treasure Hunt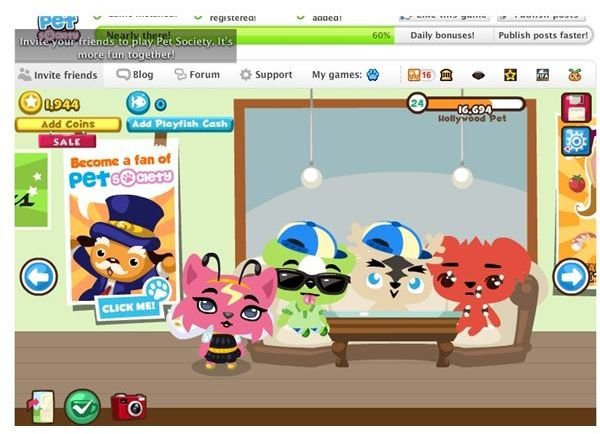 One of the easiest and often overlooked Pet Society cheats to do is to visit Café strangers. Go to the Café and walk towards the other pets sitting in the booths. Click on them to visit their home. Players can earn 90XP by visiting up to 9 random pets. It's a quick way to rack up paw points. Participating in the treasure hunt mini game can also earn a few extra coins. Make use of the hints given with each dig to win. Utilizing the cooking feature in the game can also boost income. Cook vegetable soup or king burgers to sell for a profit. Place burnt dishes in the recycle bin to get recycling points. Accumulate 10,000 points or more for a huge coin payout.
Fish & Race for Pet Society Coins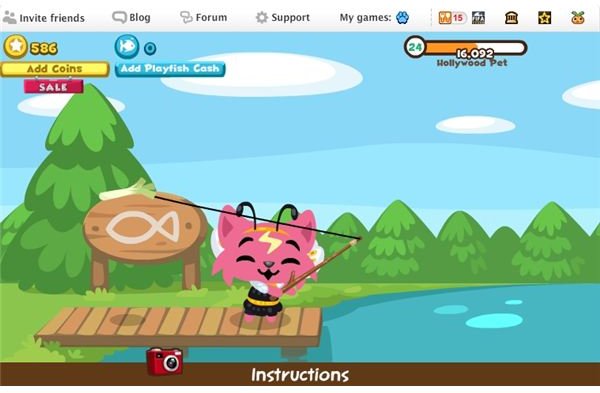 Fishing, gardening, and racing are also excellent methods for gaining more coins. Purchase cheap food items like the apple, celery, onion, carrot, or biscotti. Go fishing. Pet Society fishes can be used to decorate your home, sold for profit, or recycled for points. Plant vegetables in your garden and sell them coins later. Betting on races in the Stadium is another trick that works. Buy cheap mystery boxes and re-sell the items in it. Be sure to bet wisely don't waste all of coins gambling or buying boxes. Getting rich or leveling up fast is easy when you apply these great Pet Society cheats and tips.