Facebook Poker Code for Chips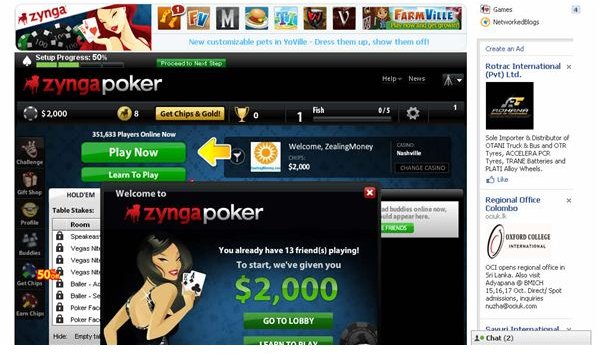 Facebook Poker is one of the most popular online game and millions of people play it regularly. One of the biggest challenges in Facebook Poker is to get more chips. Therefore many players try to search cheat codes for free Facebook Poker ships. The reality is that there's no or only a few successful Facebook Poker codes for chips are available. With its frequent updates and patches, Zynga games prevent cheating its Facebook Poker game. Zynga is the owner of Facebook Poker and other popular games like Facebook Farmville and Facebook Mafia Wars.
How to Get Free Facebook Poker Chips
There are several ways to get free Poker chips. You don't need Facebook Poker cheat codes to get these chips.
1. Adding more friends or buddies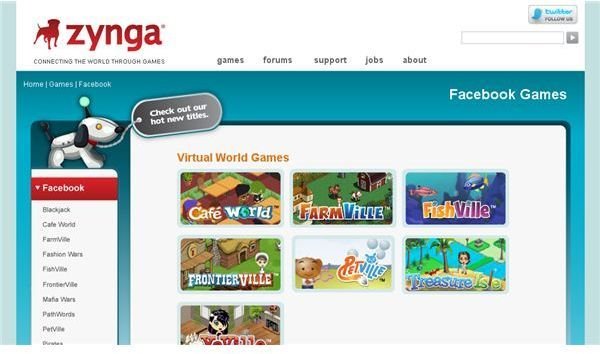 If you add more friends or buddies you will get more chips to your Facebook Poker account. When the invited friend install and play the Facebook Poker application, you will earn free 2000 Poker chips.
2. Entering the in games raffles
If you enter in games raffle daily, then you will be able to get free Poker chips easily. You can purchase tickets and might be able to earn many Poker chips here.
3. Logging in daily
If you log in your Facebook Poker account daily, then you will be awarded free Poker chips easily. Even you don't have the intention of playing the game, just by entering the game you will earn lots of free chips. When you actually want to play the game in another day, you will wonder to see how many Poker chips you have gathered with almost no effort.
4. Facebook Sponsor Surveys
If you are in search for a Facebook Poker code for chips, just forget it and complete some easy Facebook sponsored surveys. This is another way to accumulate Facebook Poker chips for free.
5. Daily lotteries
Also there are daily lotteries that give you the ability to get Poker chips for free. At every time a milestone achievement is made you will have a pre determined amount of chips.
Can You Cheat Facebook Poker
If you have played the game for some time and searched for internet to find cheat codes for free Facebook Poker chips, you may already know that trying to cheat the game may cause very dangerous results. Already many players have banned when they caught trying to cheat the system. Zynga is on alert about such situations and your account also may get banned if you try to practice such a bad behavior. If your account get banned you will lose all your chips even you have gathered millions of chips. Is there anything worse like losing a Facebook Poker account with millions of chips after playing so hard to gather them?
Therefore if you are looking for a Facebook Poker code for chips, simply forget about them. There's nothing like that. Even someone produced something like that, soon it will get caught and all the players who try to cheat the Poker game with such a cheat code will be banned. So the best ways to get free Facebook Poker ships is to play wisely and use the ways we have given.
Related Links
This post is part of the series: Free Facebook Poker Chips
If you are an addicted Facebook Poker gamer, then you would like to know how to get free Facebook Poker chips. Read these articles and enjoy the game.