A Look at the Best iPhone Racing Games Available at the iTunes App Store.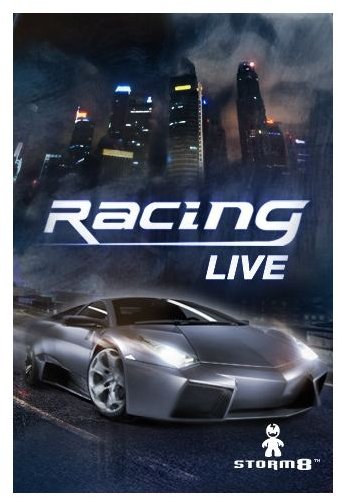 Racing Live
Racing Live doesn't really count as racing in the traditional sense. Instead, Racing Live really manifests a text based iPhone MMO RPG with
a vaguely defined racing theme. It involves all the classic elements of this genre including missions to level up, property investments to gain money, and even a Racing Live Crew Code system to add other players. Do not expect that through this Racing Live Crew Code system that you are going to garner any sort of standard race play. Instead you can expect one of the most addictive titles to enter the iPhone touch screen in a way that uniquely plays on the iPhone's technology. It does this by providing a continuous experience that defines itself by your account and allows simple check ups, which are embodied by small bursts of play. In this way it almost mimics social networking sites, especially where it allows you to truly customize your character and and friends utilizing the Racing Live Crew Code system. Even though it does not include traditional racing gameplay it still dominates the top of the free iPhone game section in the racing department of the App Store's games. You may want to start posting your Racing Live Crew Codes on message boards now if you expect to keep up.
Need for Speed Undercover
Need for Speed Undercover is one of the most recent, most popular, and best executed of this already legendary series. Many of the more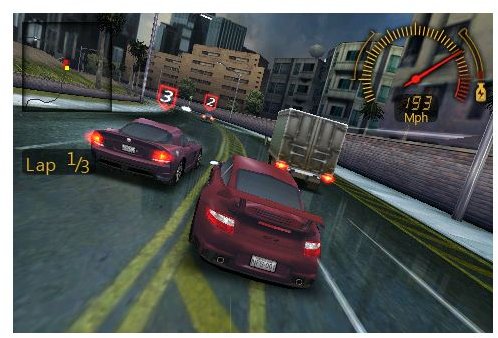 prominent racing franchises have had issues translating to the iPhone using its touch screen and motion controls. Need for Speed Undercover did this almost seamlessly by including a full graphical engine that is noticeable first for its graphics and second for its almost perfect frame rate. It is hard to really embody a series like Need for Speed on an engine that is essentially limited compared to most of the standard consoles, but the racing interface is a wonderful match for what made the series groundbreaking to begin with. What really makes Need for Speed Undercover a real breakthrough is that it really brings in depth gameplay and design for players. Not only do you deal with real cars that hold real racing physics, but you actually have enough here to keep you interested for weeks. This is $4.99 well spent.
Ferrari GT Evolution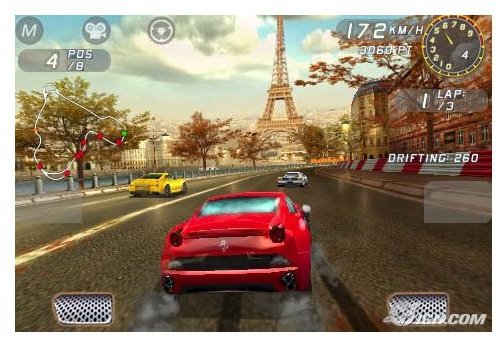 The fetish for Italian sports cars seems to maintain even into the twenty first century. Ferrari GT Evolution brings this car love into a racing design that is matched with the best of every peripheral series. What Ferrari GT Evolution does wonderfully is creates an arcade racing experience that has the start and stop love of single racing that the iPhone is born for. Even more than this is international play that really shows what the iPhone can do for mobile gameplay. This marks Ferrari GT Evolution as a little glimpse into the future of hand held gaming where connectivity is really the name of the game. The display itself is worth a look where a serious insight into every aspect of both your car and the race are given without making it appear overwhelming. You are going to find Ferrari GT Evolution familiar in a lot of ways, but with racing games this is an acceptable bit of Déjà vu. Over the years we have seen the best and the worst, and in this case, it's fine that our champion has been crafted with an image of the past in mind. The full version of Ferrari GT Evolution is definitely on the cheap side at $1.99, but it even clocks in with a Lite Version for the ripe old price of free.
Crash Bandicoot Nitro
Cart racing games may seem a little bit tired, but when you get them in the palm of your hands, it is another story. Crash Bandicoot Nitro takes this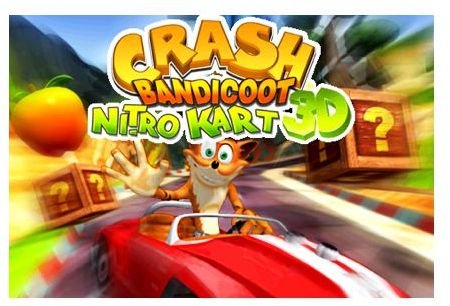 cart racing model, plugs in one of the most celebrated characters in gaming history, and creates a title that has enough linear gameplay and story mode to keep you interested long after purchase. What is really interesting about Crash Bandicoot Nitro is that you don't have any accelerating pedal. Instead you hit a constant speed and the real effectiveness comes with your overall navigating. This can be difficult in levels that are hyper-real versions of now legendary areas, but much of the obstacles will be familiar to veterans of the car racing genre. Crash Bandicoot Nitro has been available at the iTunes' App Store for well over a year and somehow it maintains its position as one of the top downloaded games of all time.
When you're ready to start your engine, test some of these iPhone racing games, all available at the iTunes App store.
This post is part of the series: Best of the iPhone Best
Articles about the best of certain iPhone game genres.