Teenagers Can Attend The Sims 3 Prom and go Home with Goodies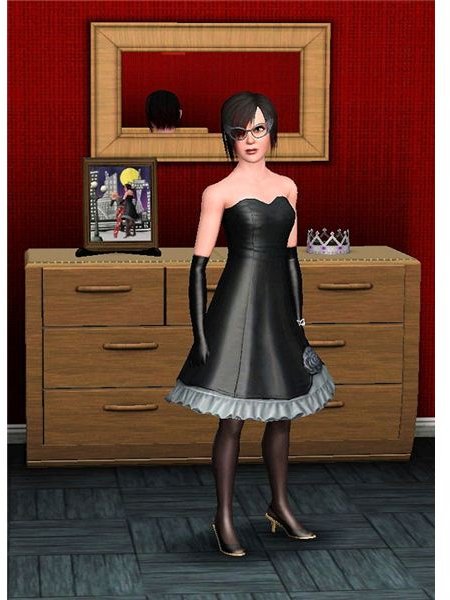 The Sims 3: Generations
Sims of all life stages received many new things that they can do with "The Sims 3: Generations" expansion pack. Sims in their childhood and teenage years were lacking things that they could do, so with this expansion pack you can now do fun things such as attend afterschool activities or clubs, pull off pranks and set booby traps, play in a tree house, use a slippery slide in the backyard, go to boarding school, go on a date and even attend The Sims 3 prom!
Ask a Sim to Go to Prom
When playing with "The Sims 3: Generations" expansion pack installed, a household that has a teenager will receive the notification randomly that the school's prom will be on a certain day. It usually happens every few weeks (if playing without aging up). Otherwise it appears to happen on the last week they are a teenager.
You will only receive a few days of notice before the big event, but that should give you enough time to plan their outfit for prom and also find a date.
If the teenager already has a romantic interest, that is a no brainer. Just invite the Sim over or go over to their house and ask if they would like to attend prom with your Sim. They will accept the invitation and show up with your Sim to prom.
If a Sim is only an acquaintance or friend of your teenage Sim, you can still ask them to go to the dance with your Sim. There is however, a chance that they may stand your Sim up for the dance. It is more likely though that they will go together and have a good time. They might even leave the dance as more than just friends!
Teenagers can opt to go to the dance alone. While they are there they may even find another Sim that they will dance with and could leave as boyfriend and girlfriend too.
Note: Only teenagers can go with teenagers to the dance, so don't try to ask older Sims to go with your Sim. Besides being creepy, that just isn't something EA is going to promote in this game.
Dress Your Best for Prom!
The Sims 3 prom is the most important dance of teenage Sims lives. They really want to look good and will dress to impress all of their fellow peers. Take some time into planning their outfit for this special occasion. Use some of the new outfits and accessories that are available with this expansion pack or other expansion packs, download The Sims 3 sexy clothes, or edit the clothes to be in hues or patterns that your Sim would favor and let them shine on this big day!
Attend The Sims 3 Prom in Style and Have Fun!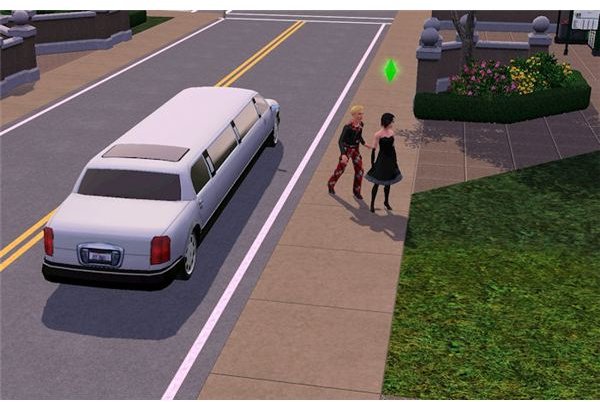 The day of the prom get your Sim ready for the dance and put them in as good of a mood as possible. If they have a date for the event, the date will show up at their house about the same time the limo arrives to take them to the dance.
The prom is held at the local community school of the neighborhood that you are playing is in. The school is a "rabbit hole" so unfortunately you don't get to see the prom in action or actually participate in what actions your Sim performs while there. It would have been more interesting to get to play this part of the game, but for now at least, we have no control over what happens while there.
While the Sim is attending their high school prom, you will see pop-ups appear on the screen explaining what is going on at the dance. These notices are quite interesting and can lead to romances for your Sim. You could also find out that your Sim has won the title of Prom King or Prom Queen. This is generally based on how many friends they have, how good their mood is, and how fun they had at the dance. Some Sims aren't so lucky at the dance though and have a bad time. They could get into a fight with another Sim, be stood up by their date, etc.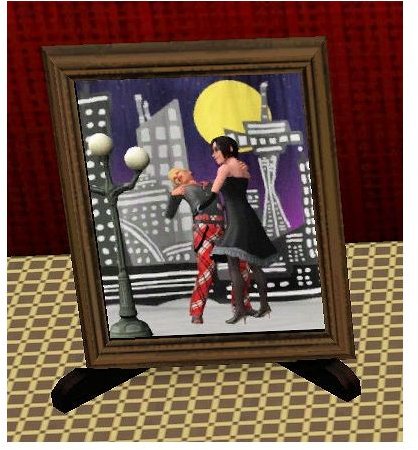 When the Sim returns home from the dance, they will come home with a picture of themselves and their date (if they had one). If they were nominated for Prom King or Prom Queen and won, they will also come home with a crown. These objects can then be displayed in their home.
Note: If you send your teenager to The Sims 3 boarding schools, they will not go to prom. If they have a prom while there, it isn't shown in pop-ups. If you want your Sim to experience this, send them to the community school first and then after prom send them away to the private school.
References
All screenshots and references from The Sims 3.
Screenshots provided by the writer.