Collecting in The Sims 3
Collecting bugs such as the Sims 3 red assassin bug is a fun hobby for Sims in The Sims 3. To access the Collecting skills journal, select any of the skills you have to show the "Skill Journal" and then once it is open select the "Collecting" tab. This is a Sims 3 hidden skill that many enjoy maxing out by collecting rocks, gems, seeds, butterflies and beetles, and even spirits!
You can collect butterflies or beetles to start your bug collection, and after you have caught the bug, you are able to place it in a free Sims 3 terrarium for it to become a Sims 3 pet in your house. If you don't want it in your house, you can select to release the bug or donate it to scientific research at the science facility (you'll even be awarded some Sims money for this).
The Sims 3 Butterfly Guide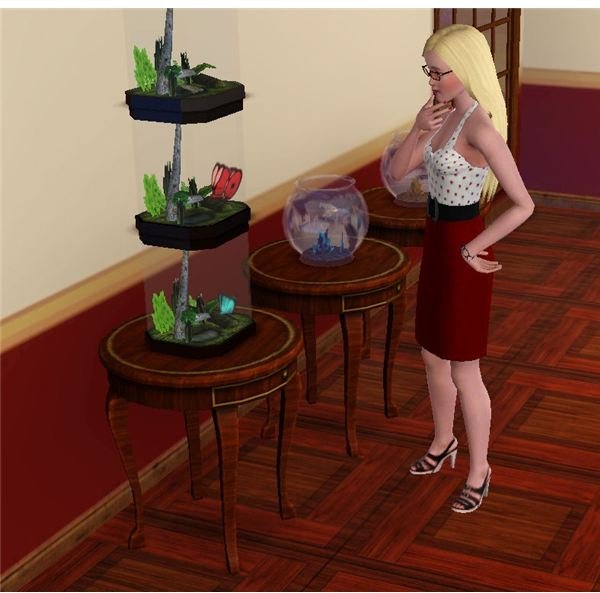 Butterflies are able to be collected in The Sims 3, and shows up in the Skill Journal under Collecting. When looking in the journal, you can see how many you have collected, and how many unique species of butterflies your Sim has collected. Your Sim needs to collect 10 different types of butterflies to become a "Butterfly Collector."
Base Neighborhood Sims 3 Butterflies:
Moth – (Rarity: Common, Worth: $5)
Monarch Butterfly – (Rarity: Common, Worth: $10)
Zephyr Metalmark Butterfly – (Rarity: Common, Worth: $25)
Red Admiral Butterfly – (Rarity: Common, Worth: $35)
Mission Blue Butterfly – (Rarity: Uncommon, Worth: $55)
Green Swallowtail Butterfly – (Rarity: Uncommon, Worth: $100)
Royal Purple Butterfly – (Rarity: Uncommon, Worth: $150)
Silver-Spotted Skipper Butterfly – (Rarity: Rare, Worth: $400)
Zebra Butterfly – (Rarity: Rare, Worth: $791)
Rainbow Butterfly – (Rarity: Extraordinarily Unusual, Worth: $1,400)
Sims 3 Butterflies in China: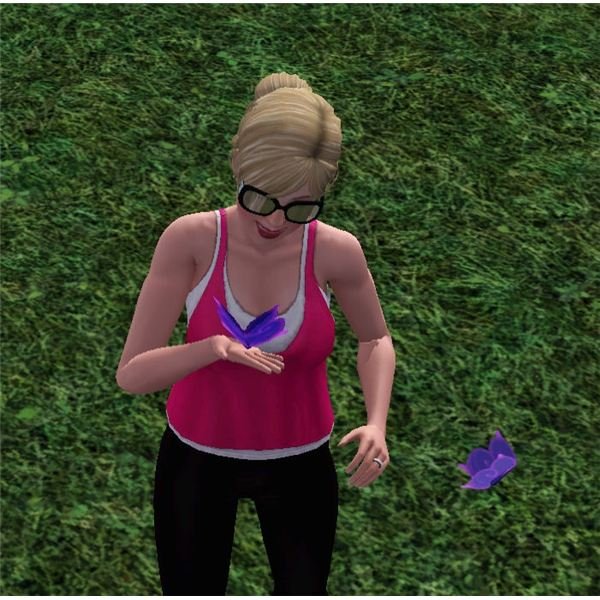 Bamboo Straight Swift Butterfly – (Rarity: Common, Worth: $20)
Yellow Band Dart Butterfly – (Rarity: Rare, Worth: $430)
Sims 3 Butterflies in Egypt:
Crypt Moth – (Rarity: Uncommon, Worth: $65)
Cleopatra Butterfly – (Rarity: Extraordinarily Unusual, Worth: $1,200)
Sims 3 Butterflies in France:
Two-Tailed Pasha Butterfly – (Rarity: Uncommon, Worth: $110)
Glowy Fly – (Rarity: Extraordinarily Unusual, Worth: $1,500)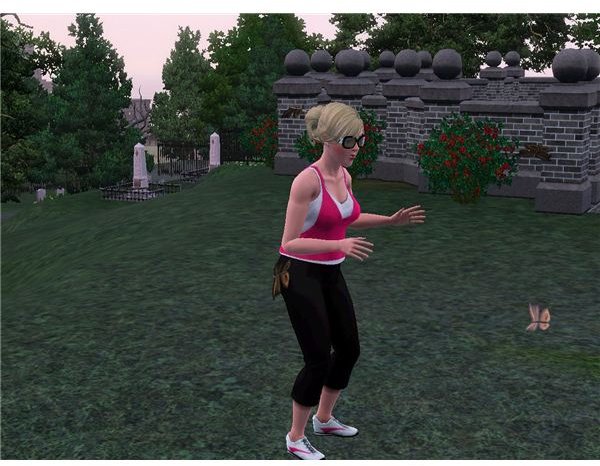 Sims 3 Butterflies in The Sims 3: Late Night Expansion Pack:
Green Will-O'-The-Wisp – (Rarity: Uncommon)
Blue Will-O'-The-Wisp – (Rarity: Rare)
Pink Will-O'-The-Wisp – (Rarity: Extraordinarily Unusual)
The Sims 3 Beetle Guide
Beetles such as the Sims 3 red assassin bug are able to be collected in The Sims 3, and shows up in the Skill Journal under Collecting. When looking in the journal, you can see how many you have collected, and how many unique species of beetles your Sim has collected. Your Sim needs to collect 10 different types of beetles to become a "Beetle Collector."
Base Neighborhood Sims 3 Beetles:
Cockroach – (Rarity: Common, Worth: $1)
Ladybug – (Rarity: Common, Worth: $10)
Japanese Beetle – (Rarity: Common, Worth: $15)
Water Beetle – (Rarity: Common, Worth: $30)
Light Beetle – (Rarity: Uncommon, Worth: $50)
Rhinoceros Beetle – (Rarity: Uncommon, Worth: $100)
Stag Beetle – (Rarity: Uncommon, Worth: $210)
Spotted Beetle – (Rarity: Rare, Worth: $500)
Trilobite Beetle – (Rarity: Rare, Worth: $750)
Rainbow Beetle – (Rarity: Extraordinarily Unusual, Worth: $1,400)
Sims 3 Beetle in China:
Sims 3 Red Assassin Bug – (Rarity: Rare, Worth: $800)
Scarab – (Rarity: Uncommon, Worth: $180)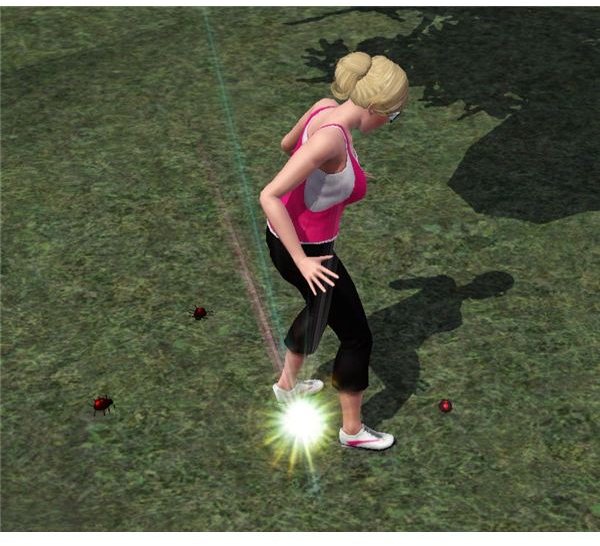 Sims 3 Butterflies in France:
Cerambyx – (Rarity: Common, Worth: $70)
Sims 3 Beetles in The Sims 3: Late Night Expansion Pack:
Termite – (Rarity: Common, Worth: $5)
Spider – (Rarity: Common, Worth: $15)