The Sims 3 Bridgeport Neighborhood Guide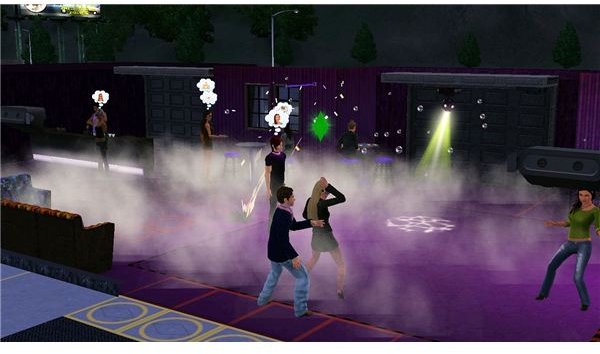 The Sims 3 Bridgeport Neighborhood
Bridgeport is the new town that was released with The Sims 3 Late Night expansion pack. It is much larger than the previous towns in The Sims 3 and centers around nightlife activities such as going to bars, clubs, lounges, and also includes vampires (which can only really come out to play at night).
Bridgeport has a large downtown area, and also lots on the outside of town including a place where actors can shoot films, and even an elite area for celebrities (or those with large sums of money) can live. Getting around Bridgeport is also quicker with use of the new subway system.
Bars, Clubs, and Lounges
Bars, clubs, and lounges were added in Late Night to give Sims that like the nightlife a place to party and relax. These are also great spots to work on getting celebrity status points and make new friends.
Bars in Bridgeport include: Waylon's Haunt, Eugi's, and Bridgeport Sports Zone.
The Sims 3 Bridgeport neighborhood clubs include: Aquarius, The Grind, and The Brightmore.
Lounges in Bridgeport include: Plasma 501, Banzai Lounge, and The Prosper Room.
Bridgeport Community Lots
The community lots in The Sims 3 Bridgeport neighborhood include hot spots for Late Night fun as well as parks, and other lots introduced in The Sims 3: Ambitions.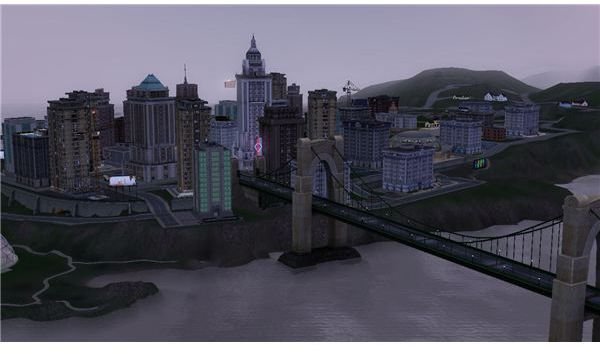 Aquarius

AVJ Wellness Center

Banzai Lounge

Barney's Salon and Tattoo

Beckett Theatre

Bogaard Overlook

Bridgeport Acres

Bridgeport Eternal Rest Cemetery

Bridgeport Public Library

Bridgeport Sports Zone

Buena Vista Resort

Butterfly Esplanade

Civic Plaza

Community Fire Department

East Tradewinds Shipping Co.

Eugi's

Grady's Junkstop

Hogan's Deep Fried Diner

Landgraab Marine Science Facility

Landgraab Sell n' Swap

LlamaCo Stadium

Marina Field

Mike's Cornerstore

Plasma 501

Plumbob Pictures Backlot

Public School 67

Public Services Office

Sacred Spleen Memorial Hospital

Smuggler's Cove

Steve's Business Complex and Restaurant

The Grind

The Prosper Room

The True Modern Art Gallery

Waylon's Haunt

Wilki's Fabulous Books and Bath
Bridgeport Vampires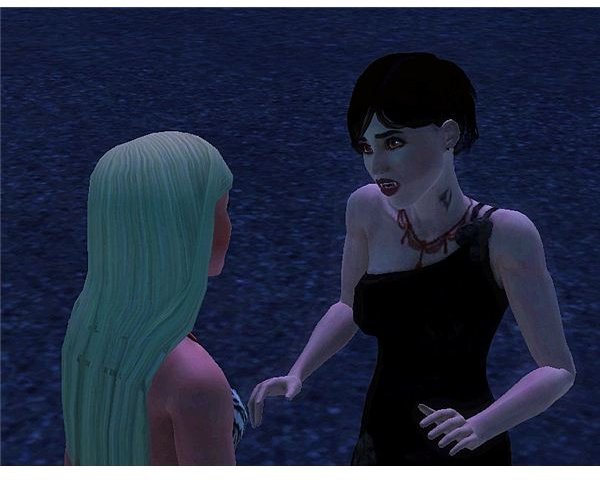 There are many vampire Sims running around in Bridgeport. They mostly come out at night, but can be out in daytime too (just have to avoid the sunlight). One of the more notable Sims 3 vampires is Elvira Slayer, said to be the oldest vampire in all of Bridgeport.
Vampires in The Sims 3 Late Night are spotted by their slightly glowing skin, eyes, fangs, and bite mark on their neck. Vampire Sims are thirsty and drink either from another Sim, eat plasma fruit, or drink from a plasma pack (looks like a juice box). If a human Sim has a high enough relationship with a vampire, they can ask to turn them into a vampire too.
Celebrities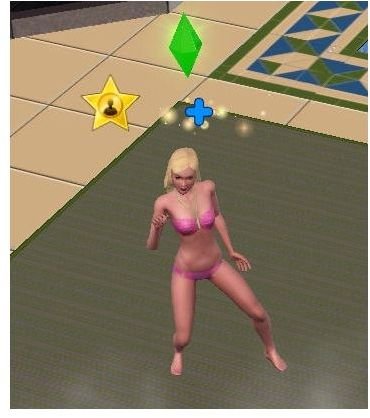 Your Sim doesn't have to be a musician or actor to become a celebrity. They just need to impress and know the right Sims, and have some good skills too. Sims gain Sims 3 celebrity status points by bragging to and impressing current celebrities, completing opportunities from their agent, having a large network of friends, and more. Celebrities get into all the best clubs, bars, and lounges and can even get free food, drinks, and items sent directly to their house!
NPC Sims in Bridgeport
New NPC families, households, and homeless Sims were added with in Bridgeport too. These are the families that you can start out playing. Some of them have celebrities, some have vampires, and some have both!
Families and households in Bridgeport:
Angelista Family: Lala Angelista and Tiara Angelista

Art Central Household: Alexy Fresco, Matilda Smart, and Harry Marks

Ashton Family: Devin Ashton

Atkins Family: Violet Atkins, Jett Atkins, and Hyacinth Atkins

Belle Family: Lola Belle, Jupiter Belle, Kai Leiko, and Moxie Logan

Big Bling Household: Tom Wordy, Lil Bling, Big Hartley, and Sugar Bijou

Bumble Household: Wayne Bumble

Clavier Household: Ebenezer Clavier

Cook Family: Jeffrey Cook, Lady Cook, Elspeth Cook, and Cressida Wells

Custard Household: Caroline Custard

Drama on TV Household: Apollo Bloom, Katelyn Missoni, Kirby Wise, William Fangmann, Suzy Strummer, and Matty Crewe

Hamming Household: Matthew Hamming

Hemlock Family: Morrigan Hemlock, Wogan Hemlock, and Belisama Hemlock

Jones Family: Johnny Jones and Diana Jones

King Family: Johanna King and Lisa King

Littler Family: Renee Littler, Reuben Littler, Bronson Littler, Deidre Littler, and Odine Perry

Maloney Household: Polly Maloney

Mixture of Good and Bad Household: Beau Merrik, Lilly-Bo Chique, Marina Prattle, and Bianca Rubble

Old and New Glam Household: Alan Stanley and Emmy Starr

Pala Family: Katrina Pala and Hannah Smythe

Rake Household: Romeo Rake

Round Household: Buster Round

Schlick Household: Vlad Schlick

Shutter Household: Lenny Shutter

Situp Family: Mick Situp

Slayer Family: Elvira Slayer

Striker Family: Richie Striker, Stella Striker, and Sebastian Striker

Talon and Striker Household: Jessica Talon and Rafael Striker

Tenderlove Household: Barry Tenderlove, Jun Xu, and Ace Wilde

Trill Family: Aria Trill
There are also some homeless NPC Sims in Bridgeport neighborhood including:
Ryan Atkins

Flo-Flo Chique

Brandy Collins

Brigit Hemlock

Daniel Jigger

Jack Porter

Ruby Muddler

Dwight Rubble

Selena Savage

Michael Sleep

Samantha Smythe

Li-Anne Sun

Daisy Swizzle

Erika Talon
Just because a Sim starts out homeless doesn't mean that they can't become a playable Sim. If you have them move in with another Sim you can play with them and even move them into their own apartment or home. Use of the Sims 3 money cheat really helps with this!