The Sims 3 Celebrity Status Guide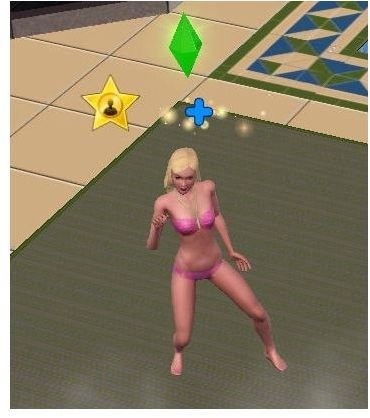 The Sims 3 Celebrity Status
The Sims 3 Late Night expansion pack brought with it not just vampires, clubs, bars, lounges, and sexy clothes, but also The Sims 3 celebrity status. This new status is similar to the "Fame" status from The Sims: Superstar. Sims do not need to be in an entertainment field to become a celebrity, they just need to work at it and gain the points to rise in the ranks of stardom.
Sims can have up to five Celebrity stars. All Sims that you create start out with no stars at all. Sims must work their way up the fame ladder by interacting with celebrities and attaining superstar status themselves. The best way to find out which NPC Sims are celebrities is to look over their head, they will have a gold star up there to make sure you recognize them.
When your Sim reaches celebrity status, they will often receive free items in the mail from businesses. They also receive big discounts, and sometimes even free items at the grocery store, drinks out on the town, free books, and even free spa treatments. Celebrity Sims also are asked by bars, clubs, and lounges to show up and dance or have a drink at their establishment to make it the hot spot. When getting these gigs, why not throw a party there and invite your friends and Sims 3 celebrity status friends too!
When you have a celebrity Sim, watch out for the paparazzi because they like to catch Sims getting into fights, skinny dipping, dancing on the bar, WooHooing with the occult, etc., and cause scandals. Your Sim is able to sue the paparazzi for slander at the Town Hall, but they have a negative moodlet and often lose friends from the scandal.
Celebrity Sims are also asked for autographs and have their picture taken by other Sims when out on the town. Not that these Sims mind, they love the attention and even receive a positive moodlet for being recognized!
How to Become a Celebrity in The Sims 3
Sims that aspire to getting into VIP sections of the clubs, bars, and lounges need some Celebrity status. It can easily be achieved, especially if using the Sims 3 money cheat or other cheats that allow you to pump your skill points up fast, have static needs, etc.
The Sims 3 celebrity status can be obtained mainly by interacting with current celebrities. Here are some of the ways to increase your celebrity points:
Build a large network of friends.

Brag to other celebrities about fame or skills (if your Sim is at the top of their career, they will gain points faster).

Offer drinks to current celebrities.

Become friends, best friends, or have a romance with a current celebrity.

Kiss another celebrity.

Tell gossip with celebrities.

Invite celebrity Sims to your party.

Get attention from the paparazzi and pose for the paparazzi.

Work with your "agent" and complete opportunities for points.

Perform gigs in your Sims 3 band.
Celebrity Journal
To track your Sim's progress as a celebrity, check out your Celebrity Journal which includes:
Number of celebrities known

Number of discounts obtained as a celebrity

Number of freebies obtained as a celebrity

Amount of money saved as a celebrity

Number of bars visited

Number of times photographed

Number of autographs signed

Number of times publicly disgraced

Number of times falsely accused