Preview of The Sims 3 Late Night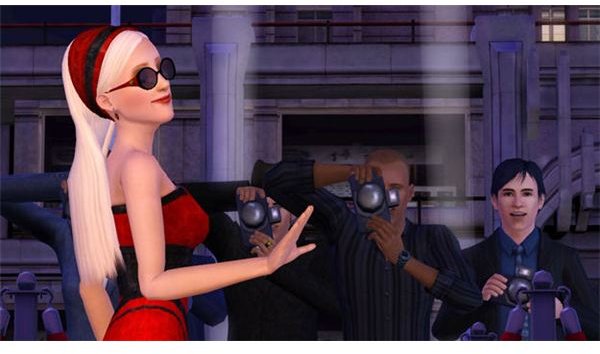 The Sims 3
The Sims 3 is a simulation game that lets users have fun experiencing many interactions in their games. Each new expansion pack and stuff package gives users even more options for their Sims, and creating a whole new experience with each one. The first two expansion packs are World Adventures, which allowed Sims to take vacations, and with Ambitions, Sims could have professions.
The Sims 3: Late Night Expansion Pack
_
The Sims 3 Late Night expansion pack lets your Sims become a VIP and experience the game in a whole new way! They can mingle with celebrities, or even become one themselves if they have such desire and ambition. They can get into exclusive clubs, become a clubber, join a band, and even become a vampire (or perhaps just date one). Your Sims can now be in a music band, a mixologist, director, or local celebrity.
This expansion pack includes a new world, hot spots in town, vampires, sexy Sims 3 clothes, objects, NPCs, lifetime wishes, lifetime rewards, skills, traits, vehicles, and much more!
Bridgeport
Bridgeport is the new neighborhood that is available with The Sims 3 Late Night expansion pack. This new city will be focused on late
night activities, have a large downtown area that has penthouse lofts and high-rises. New clubs include Aquarius (posh nightclub with an outdoor hot tub), Waylon's Haunt (seedy dive-bar), and The Plasma 501 (vampire bar).
New Lifetime Rewards
New lifetime rewards in Late Night include:
The Hustler – costs 5,000 points and makes your Sim better at bar games (darts, shuffleboard, foosball).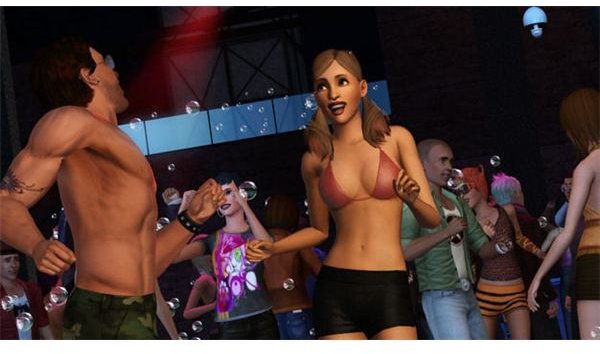 Watering Hole Regular – costs 7,500 points and your Sim gets a discount on drinks and foot at local bars.
The Next Big Thing – costs 10,000 points and makes user whatever band your Sim is in is successful.
Excellent Groupie – costs 10,000 points and makes your Sim have fun outings each time!
Master of Seduction – costs 15,000 points and allows Sim to never feel pain from romantic rejection (romantic advances always work).
Better Mixologist – costs 15,000 points and allows your Sim to make better quality of drinks.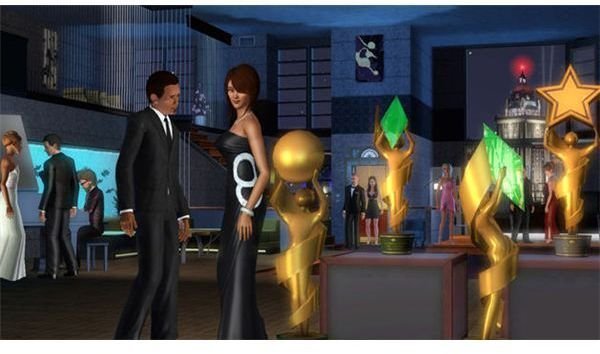 Always on the List – costs 17,500 points and allows your Sim to always be able to enter bars, clubs, and lounges.
Map to the Stars – costs 20,000 points and allows your Sim to see all Celebrity homes on your map.
Vampires
One of the heavily requested features that is available with this expansion pack is vampires! They even have their own vampire bar called The Plasma 501 where your Sims can meet them, and even become one.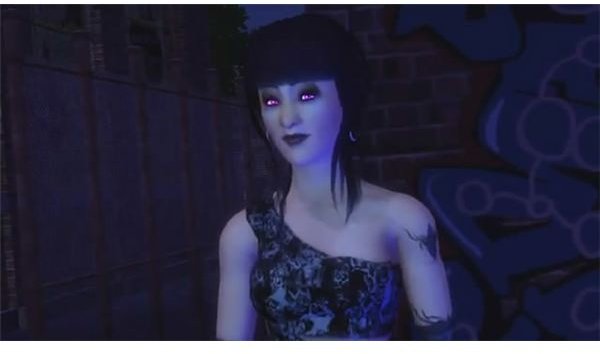 Vampires in The Sims 3 Late Night are not immortal, but they do live longer than normal Sims. Their skin is pale, have fangs, and glowing eyes. They aren't hungry, but are instead thirsty – for blood (plasma). Plasma is obtained by feeding on other Sims (if granted permission), at the hospital, and from Plasma fruit for those vegetarian vampires. They can't go out in sunlight, and when they do they get blisters instead of glitter. They are more nighttime creatures, and they are even able to have vampire babies.
The Sims 3: Late Night Release
The Sims 3 Late Night release date is October 26, 2010. It is available for purchase at most major retailers such as Wal-Mart, video game stores, the EA Online Store, and online gaming websites such as Gamers Gate.