It Girl - Best Makeup and Fashion Games to Play on Facebook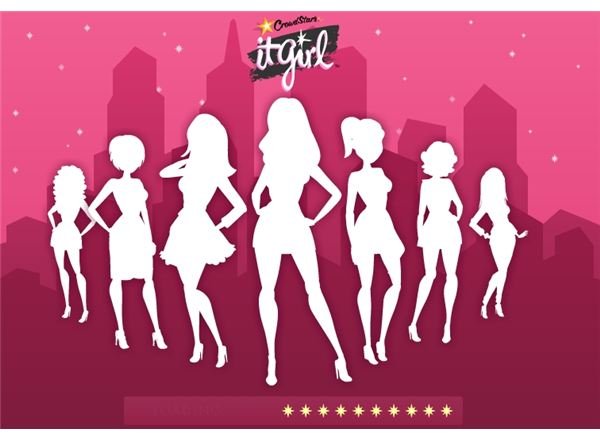 It Girl - Makeup and Fashion Games
Crowdstar's It Girl is a 2D social simulation game on Facebook where players become hard-hitting fashionistas. Similar to other popular makeup and fashion games users can customize their characters in a variety of ways. Choose from 15 different hairstyles from long waves to a short bob. Change eye color. Select skin complexion. Add full pouty to pencil thin lips and apply various lipsticks to make them stand out. Pick out eye shadow and buy the latest clothing to be the talk of the town. Complete shopping missions, attend major events, and compete in showdowns to earn the title of ultimate fashion trendsetter in It Girl.
Gameplay (5 out of 5)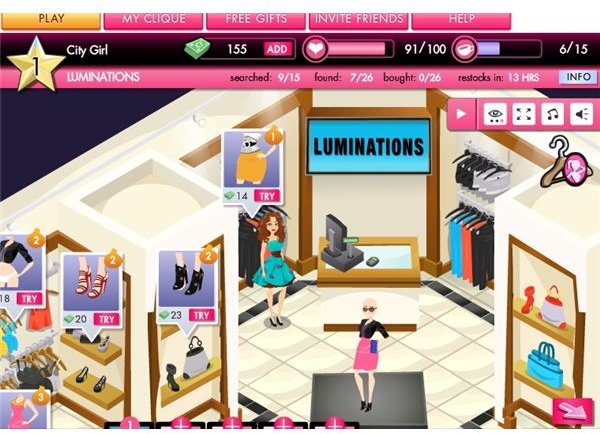 The gameplay in It Girl is diverse incorporating elements from Fashion Wars and Mall World. Players must use strategy and their sense of style to work their way up the social ladder. Shop, attend events, win showdowns, and complete quests. Meters at the top of the screen monitor energy and confidence levels. Players enter various designer boutiques to search for specific pieces in their latest collections. Each search zaps precious energy. Find all the items by clicking the racks and shelves. Cool silk scarves, beaded tops, buckle boots, and wrap dresses pop up. Users have the option to try on, buy, wear, or keep looking. Clothing and accessories have a hotness rating. The numbers for the blouse, jacket, skirt, necklace, and shoes in your ensemble are added together to form your total outfit hotness level. Events require players to dress their diva from head-to-toe in the appropriate attire for the occasion and challenge others in a fashion showdown. A quick click will automatically compare individuals, hotness level, clique, and closet size to determine winners. Most quests involve tasks like scouring the store racks for a pair of leggings or getting a new hairdo to keep up with the changing trends. As you level up new shops are unlocked with bigger collections and higher difficulty challenges.
Graphics & Sound (4 out of 5)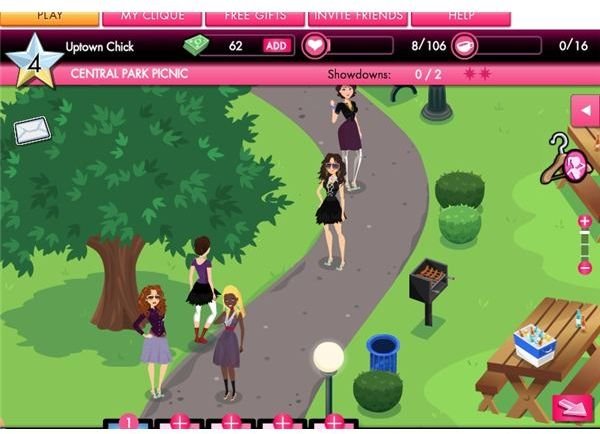 The graphics are great. Unlike other games that are text based or solely restricted to shopping in It Girl players have a large interactive virtual world for their character to explore. Stop other fashion mavens casually walking down the busy New York sidewalks for a random showdown. Work the room at crowded nightclubs and stroll in Central Park. The detailed nautical espadriles, ruffle collar blazer, purple ankle cut shoes, wrap dress, studded green cropped jacket, and fur bolero creates a true-to-life shopping experience. Players can hear realistic traffic noises and various disco beats at parties. The elevator background music quickly switches to a fast paced runway theme during showdowns.
Overall Rating: (5 out of 5)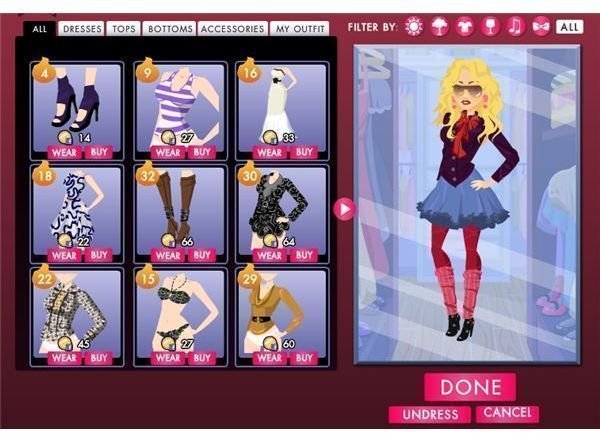 It Girl is one of the best virtual fashion games on Facebook. Players have a massive virtual world featuring several major cities that they can explore. The shopping element is excellent. Whether it's for a beach party, classy casual, hip outdoor, or black tie event hotness is necessary. Users have endless quests and opportunities to show off their incredible fashion sense. Its fun to play around with different looks and storm the stores in Crowdstar's It Girl In this virtual fashion world shopping is essential. Similar to Zynga's Fashion Wars users have to attend events divided into tiers and categories. Gamers who enjoy makeup and fashion games will enjoy this as well.