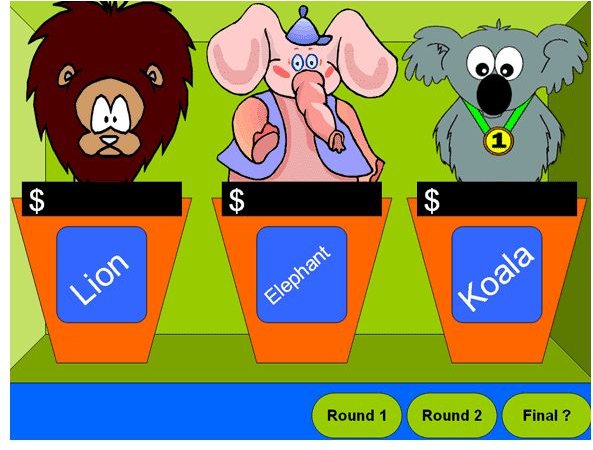 Free Trivia Games
If you're a person who loves a good brain-teaser than this is the right guide for you. No more wasting your time searching the web for decent sites that offer free trivia games online- I've done the work you and listed some really great places to visit right here! More trivia game sites will be added on a regular basis, so if you are a trivia-addict than be sure to bookmark this guide too!
Most sites require that you go through a quick sign-up process and become a member. Usually your free membership allows to you climb up the trivia ranks by earning points for tests you complete and thus leveling up. Other sites like Club Bing offer prizes for being a member and playing their games. Membership or no-membership, rewards or no-rewards, all these trivia sites share one thing in common- they are all free!
Fun Trivia

Fun Trivia is a great site that offers a huge array of games with tons of different themes, difficulty levels and length. There's something for everyone at Fun Trivia - their trivia games cover everything from history to Twighlight fan knowledge. It's a community-based trivia site. The games are made by members of the community. But you don't have to become a member to play the games at Fun Trivia either- you can simply sign up to become a guest if you just want to check it out.
If you do choose to become a member of Fun Trivia then your membership itself enters you into a game of sorts. You will be ranked after you've tested your trivia knowledge in a certain area along with the other members who have played the game. You earn points, badges and level up as a member of Fun Trivia.
Some of the features that Fun Trivia has to offer are:
After you have completed twenty games on Fun Trivia and taken their "Quiziversity" new player challenge, you can create your own game that can be played by thousands of trivia-lovers worldwide.
Enjoy daily trivia games and hourly trivia games that are constantly changing.
Join a team with fellow players- you can even narrow down teams to common interests like 80's pop music.
According to Fun Trivia's website they have "over 1,000,000 trivia questions in 10,000 categories, created by over 30,000 different visitors to this site, from over 100 countries around the world. Over 1.6 million registered members and 6,000,000 guests have played a quiz.". Fun Trivia really is a fantastic site for people like to keep themselves guessing and is worth visiting for all trivia fans!
Click here to start playing free trivia games online at Fun Trivia.
Club Bing

Club Bing really is another site for playing free trivia games online! I must admit that I got hooked on the site for far longer than I planned. Club Bing is part of the new mega search engine, Bing, and you can play a wide variety of games on the site. But here's the best part- when you play the games at Club Bing you earn tickets that are redeemable for all kinds of super cool prizes like frequent flyer miles, books, video games, video cameras and so much more! I don't know about you, but earning frequent flyer miles and going on a vacation just for playing games sounds like a pretty good deal to me!
Some of the features that Club Bing has to offer are:
A list of very cool games ranging from vocabulary trivia to history knowlegde.
New games are continuously being added.
You can create a "wishlist" for the prizes you'd like to earn by playing their games.
You can even choose to donate your tickets towards a cash value donation to a charity or local school!
If all this hasn't convinced you, visit their site and check out all the games you can play and see all the sweet prizes you can receive by simply testing your knowledge and having a good time!
Click here to play free trivia games online at Club Bing.
Chaos Trivia

Chaos Trivia is a site similar to Fun Trivia, but on a much smaller scale and with far less variety. It is still a great place to quench your thirst for knowlegde-testing though. The home page has a constantly changing general trivia question and it is easy to find the kind of trivia game you are looking for right from the main page. Chaos Trivia rewards your game playing with Chaos Trivia Dollars, which are essentially your cummulative point score total.
Some of the features that Chaos Trivia has to offer:
Multiplayer trivia games to test your chops against other players
Chaos Trivia offers trivia games ranging from subjects in food and beverage to literature.
Also like Fun Trivia, players can contribute to the site be submitting questions to be used in quizzes.
One of the coolest things about Chaos Trivia is the multiplayer feature. This makes trivia play more exciting when you can add in the element of competition. Get started today to become the reigning trivia master!
Click here to start playing free trivia games online at Chaos Trivia.
Puzz.com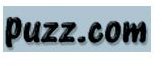 Puzz.com would have to be my second favorite site next to Fun Trivia in terms of offering quality trivia questions, variety and ease of navigation through their website. The site is very user-friendly and has a simple layout that eliminates all the unnecessary visual distractions that other sites tend to have. And not only does Puzz.com have great free trivia games online, but they also have I.Q. tests, sudoku, crossword puzzles and more! The brain-teasing types of games that you need to keep your mind active and slow the aging process can be found at Puzz.com.
Some of the features Puzz.com has to offer:
There is no membership required to play the games at Puzz.com
They offer a great selection of game themes, types and formats to keep you wanting to come back!
They have some games that change daily and weekly to give you even more variety.
Puzz.com has plenty of mind-benders to keep you occupied for hours. The simple layout makes it easy for you to get straight to gameplay, but that being said the site is not very sophisticated. Some of the trivia tests are displayed on one screen with a list of questions and on another screen the answers will be listed. Those kinds of tests are great to print off if you have trivia game nights with friends or family, but it's obviously not as flashy of a way to play a game online.
Click here to play free trivia games online at Puzz.com.
Trviva Games Keep Your Brain Alert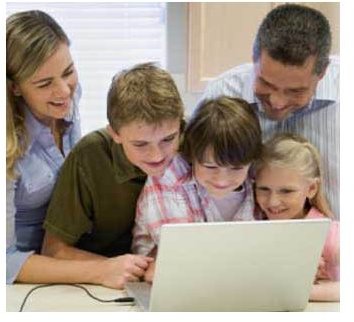 Anyone who loves trivia games already knows how much fun it can be. But many studies have also now proven that engaging in activities that work your mind, like trivia games, will aid you considerably in keeping you brain healthy and active.
If you can't resist hoarding information about a variety of subjects in the vast storage unit of your brain, then it is also likely that you find a great deal of pleasure in showing off and testing your fact IQ. One or all the sites mentioned in the guide will certainly fulfill your need for trivia. You can play these free trivia games online with other players around the world, friends, family or all by yourself. And don't forget to bookmark this guide, as free trivia game sites will continuously be added! Now go get through brain waves flowing!