Review: Island Paradise on Facebook - Farming Goes Exotic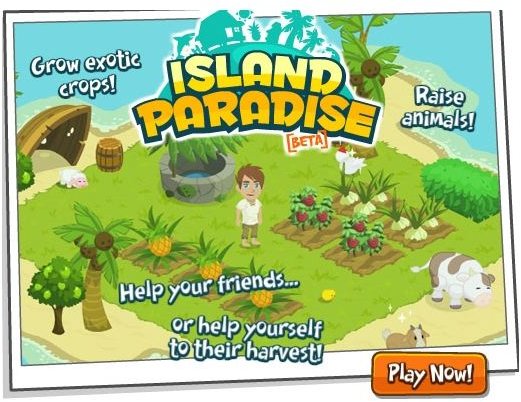 Island Paradise
When it comes to facebook games farming themes are one of the top favorites among users. Meteor Games' Island Paradise introduces users to a slightly different approach of farming. Players are dropped off on a deserted island to fend for themselves. Similar to popular farming games like Farm Town and Farmville users must plant and harvest crops for coins. All players start out on a tiny island with limited space for farming. As they progress higher in the game they can expand the island and grow more crops. Surviving on isolated plot of land with hidden chests of treasure add an exciting new twist to Island Paradise.
Gameplay - Far From Farm Town (4 out of 5)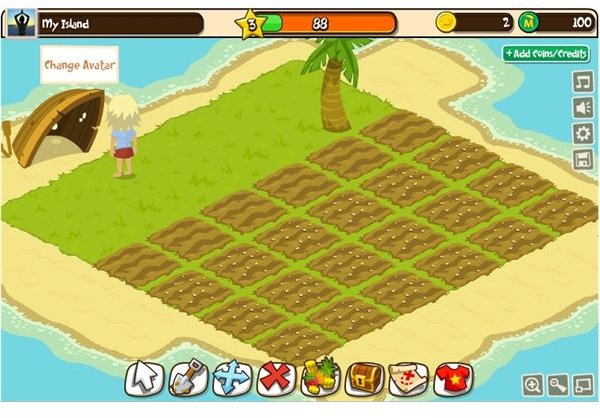 In Island Paradise players are shipwrecked on a small island. They must plow, plant, and harvest crops to survive. Players earn coins from farming, collecting items washed on shore and finding chests of buried treasure. Coins in the game can be used towards customizing the island into a personal oasis. Trees, animals, flowers, and decorations can be purchased to enhance the look of the island. Livestock and trees provide coins as well.
After drifting on the shore players remember that they have a dog. Searching and finding other neighbor's dogs will earn XP as well. An icon of a dog with a percent countdown will appear at the bottom of the screen. Users must click it and send messages to other facebook friends to help locate the missing pooch. Helping other neighbors find their missing dog will aid a player in the search of their own.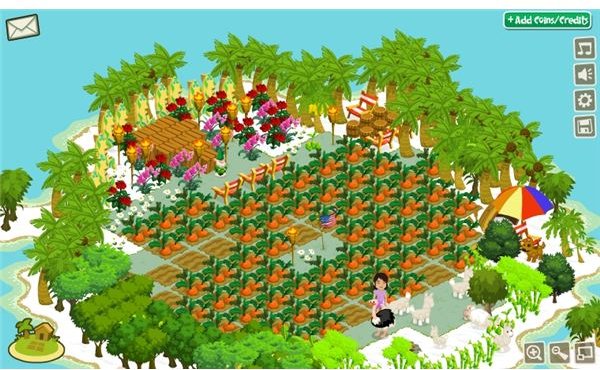 The gameplay in Island Paradise is more challenging than traditional farming facebook games. Instead of starting off with a reasonable size of land like other games Island Paradise gives players a constricted block surrounded by sand. Users have to carefully strategize how to use the limited space to their advantage. There is an assortment of tropical crops to plant including passion fruit, pineapple, taro root, and yams. Timing and selecting the best crops to plant can speed up players' progress in the game. In order to expand the island players are required to have 1,000 to 10,000 coins and a certain amount of neighbors.
Stealing From Thy Neighbor on Facebook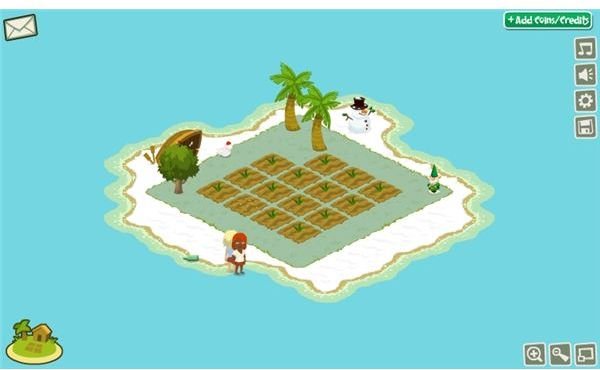 With survival as the main objective in Island Paradise players have the option to steal from other neighbors on surrounding islands. Stealing crops or livestock from neighbors when visiting them has its own sets of pros and cons. Stealing is limited. A player can only snag several crops per neighbor. They are also sent a message they've been taken. So, choose wisely when stealing from neighbors. A looting war can break out depending on the neighbor's competitive spirit.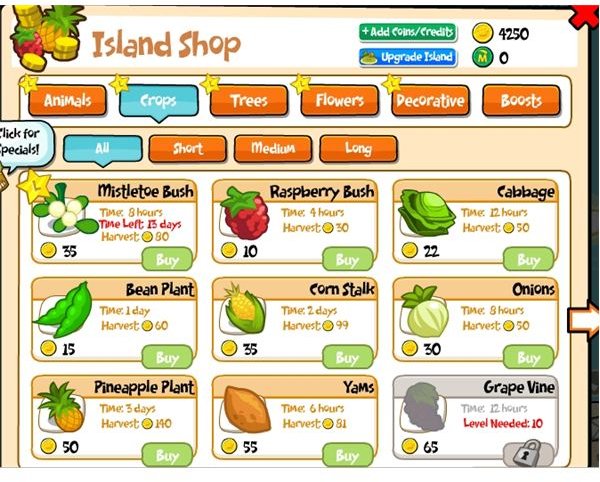 Farming in Island Paradise can be demanding. The limited amount of land to plow combined with minimal crops to plant often leads to insufficient funds. Stealing can boost a player's balance. Grabbing a few extra coconuts will increase their ability to plant or decorate their own island. For those players who are thrill seekers stealing can be fun.
Gemstones and Meteor Credits - Optional Subscription Model -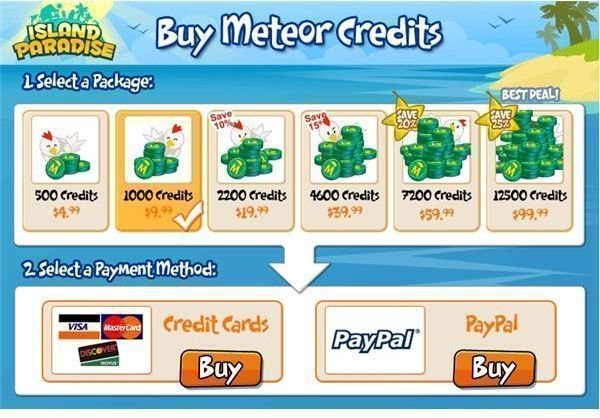 In Island Paradise players earn coins and XP by planting, harvesting, salvaging items, and even stealing. Treasure chests and giant gemstones can also be found washed on shore. Players earn coins by collecting these items on their island as well as their neighbor's island. There are special trees, animals, boosts, and decorations that require Meteor Credits to purchase. Meteor Credits or MC's allow users to buy exclusive items from the Island Shop. They can also be exchanged for gold coins. MC packages range from 500 credits for $4.99 to 12500 credits for $99.99 USD. Clicking the add credits icon at the top of the screen will allow users to purchase Meteor Credits using PayPal or credit cards. It's completely optional.
Overall Rating - Island Paradise (4 out of 5)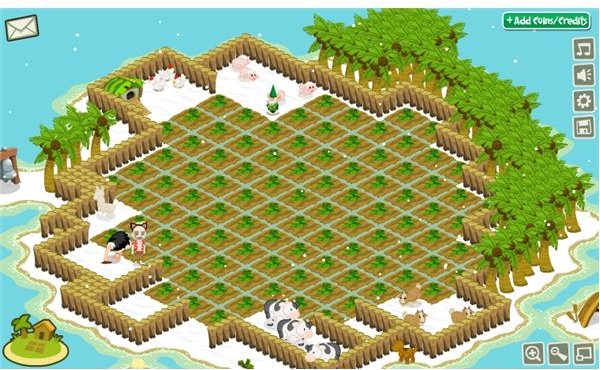 Overall Island Paradise is a fun farming game. Although, somewhat similar to its competitors like Farmville or Farm Town Island Paradise brings a taste of the tropics to harvesting and raising livestock. Players are armed with a plow and a bag of seeds to survive on a barren island. Almost anything goes when it comes to survival. The option to steal and plunder other fellow facebook neighbors adds action to the game. Island Paradise features original gameplay that incorporates strategizing in order to level up and advance in the game. Players familiar with other farming facebook games will find Island Paradise to be slightly more challenging. The customization in Island Paradise lets players expand and create a tropical retreat. Users can decorate the island adding tiki torches, hammocks, fences, and beautiful exotic flowers. Anyone who is addicted to facebook games or loves to play free games online will enjoy Island Paradise from Meteor Games. Farming goes exotic in Island Paradise.