The Top Three Trivia Games for the iPhone at the iTunes' App Store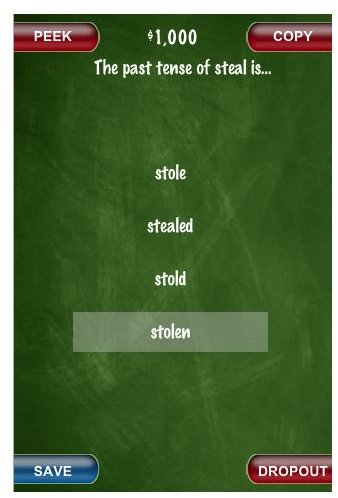 Trivia Challenge
Trivia games have been one of the premiere party games, not to mention a common time waster. The iPhone has really favored certain types of gaming platforms while ignoring others, and trivia games have been continuously popular. This is often because they are easy for iPhone developers to make and can become wildly popular for periods of time based on the keywords used in their topics. In this huge heap it can be hard to pick the cream of the crop. Here is a look at the top trivia games for the iPhone found at the iTunes' App Store.
Are You Smarter Than a Fifth Grader?
Are You Smarter Than a Fifth Grader? is the less than surprising television gameshow hit where redneck comedian Jeff Foxworthy reminds us how little public education does for most adults as they are destroyed at academic trivia questions by ten year olds. The Are You Smarter Than a Fifth Grader? iPhone game, which is $0.99 in its full version, ports the trivia game aspects of the gameshow over well. Here you will choose from options like Music, World Geography, Spelling, Literature, and Health and you are then presented with questions that were originally designed for fifth graders, or so they say. All of this is presented with a colorful interface that is fun to play and maintains the visual themes set up by the Are You Smarter Than a Fifth Grader? television series. There are a huge number of questions in place in Are You Smarter Than a Fifth Grader? and you have nice additional options like posting your scores on Facebook and listening to music from your iPod.
Who Wants to Be a Millionaire 2010
Who Wants to Be a Millionaire reinvigorated both gameshows and trivia games by uniting the drama of reality television with the traditional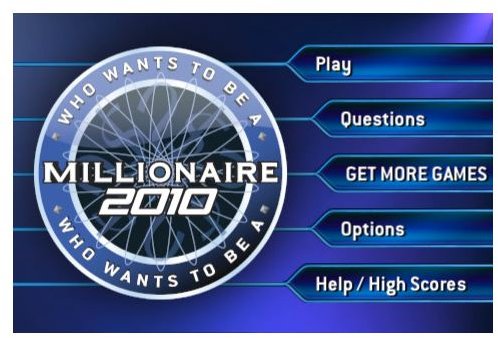 format. In Who Wants to Be a Millionaire a single contestant makes it to the hot seat and goes up against increasingly difficult questions as the amount of money they stand to win goes up. At any point in time you could lose it all, unless you hit certain milestones. Who Wants to Be a Millionaire 2010 for the iPhone is very similar to the design of Are You Smarter Than a Fifth Grader in that it copies the TV show fomat, including the famous "life lines." The menu system in place in Who Wants to Be a Millionaire becomes the basis for the gaming platform as you make your way up the financial ladder. You can also bring in outside music, connect to Facebook, and see who hits the top scores.
QRANK - A Social Quiz Addiction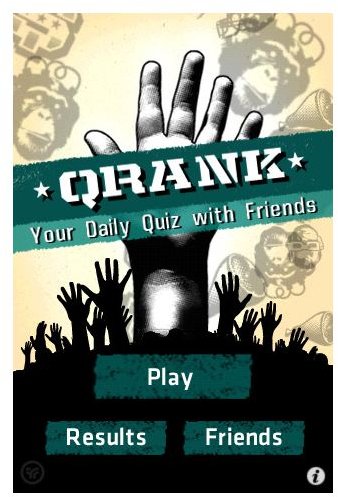 QRANK - A Social Quiz Addiction is a relatively complex quiz based iPhone trivia game that gives you these brief little pop culture quizzes on a daily basis. You are not going to get a huge number of different trivia questions at one time, but you will get around twenty new questions every single day. You can range from the more basic type of music and entertainment questions all the way to more involved ones about science, politics, and history. What makes QRANK even more fun to play is the series of power-ups and bonuses that have been injected into gameplay, especially the triple point bonuses. Like many iPhone trivia games there is a whole infrastructure in place for bragging about your scores. There are top leaderboards in a whole number of subsets as well as the ability to connect with Facebook. The best thing about QRANK, however, is that it remains a free iPhone application.
This post is part of the series: Best of iPhone Games
Here is a look at games that hit the top of their iPhone genre.