Guide to The Sims 3 Fairy Wings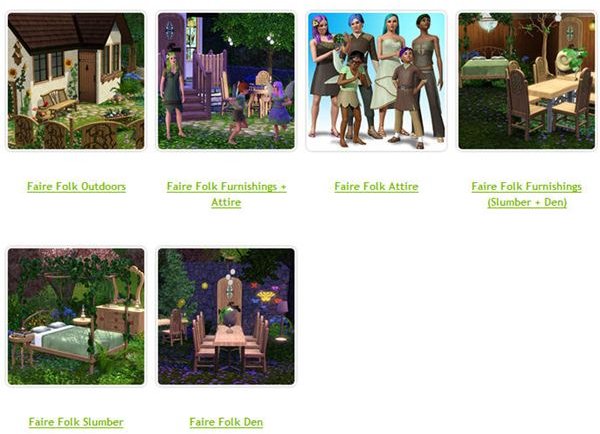 The Sims 3 Fairy Wings and More!
Fairy wings for the Sims 3 are a very popular Sims 3 mod that users want to download. The official Sims 3 Online Store has a nice selection of sets that involve fairies, but you can also find some to download for free on various websites. This article will help guide you on where to go to download fairy items for The Sims 3 including whole fairy Sims, objects, and more!
The Sims 3 Fairy Wings at The Sims 3 Online Store
The Sims 3 Online Store actually has quite a nice selection of fairy related items for your game. Visit their store and you can find not just Sims 3 fairy wings, but also items for the house and yard!
The fairy sets available so far include:
Faire Folk Den
Faire Folk Slumber
Faire Folk Furnishings (includes Slumber and Den)
Faire Folk Attire
Faire Folk Furnishings and Attire (includes Slumber, Den, and Attire)
Faire Folk Outdoors
All of the sets above from their official store do cost SimPoints, but they are all of extremely good quality and won't mess up your game. It is from a trusted source, so you will have to pay for it. If you don't want to pay full price for them, watch for it to possibly show up on the "Daily Deal" for a discount at around 50% off.
The Sims 3 Fairy Wings at Mod the Sims
There really aren't very many fairies for download at Mod the Sims, but there are some houses, and other items that could be used with what you can purchase from the official online store for The Sims 3. They also have many sexy clothes for The Sims 3 you can find while there.
The one really amazing set of Sims 3 butterfly wings I found though is absolutely fantastic! It includes a set for adults, children, and toddlers. They are also recolorable! Also included are glowing wings but those are only in white and not recolorable.
The only Sim I found with Sims 3 fairy wings at Mod the Sims was "The Elven Fairy" which is actually quite pretty and worth looking at if you want to download a fairy for free!
Also at Mod the Sims are some fairies that are more like elves including: "Myraen The Fairy" and "Blossom the Forest Nymph."
More Fairy Wings for The Sims 3
There are also some other websites that provides fairy wings to download for The Sims 3. Some of these include: The Sims Resource and Sapphire Sims.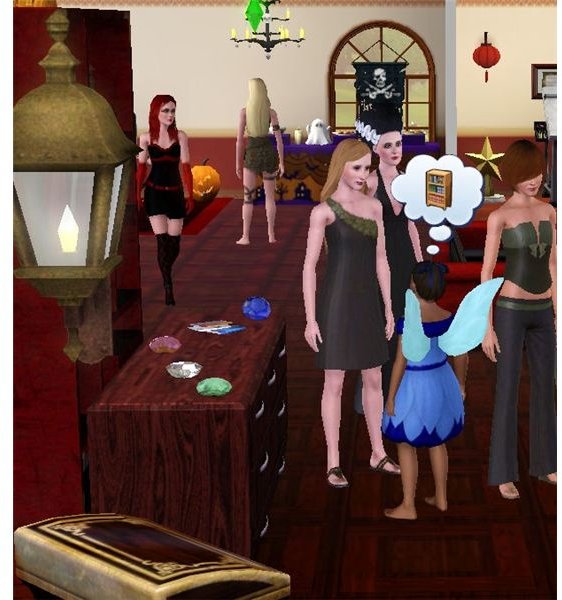 If you want to find some more of these, do a search for "Sims 3 fairy wings" "Sims 3 butterfly wings" "Sims 3 pixie wings" or "Sims 3 angel wings" on the website you found for Sims 3 custom content.
As always, be careful where you download and only install one at a time and make note of the file name. This way, if it doesn't work and messes up your game, you can easily uninstall it and delete it.
Have fun with your new sexy Sims for 3 Sims 3 with new fairy wings!