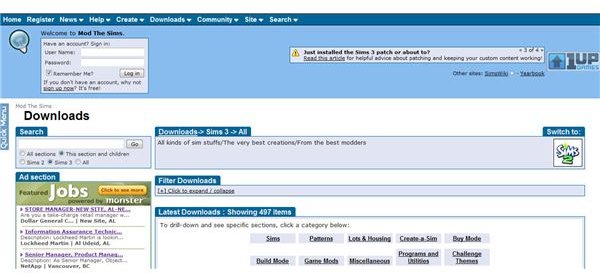 The Sims 3
"The Sims 3" is a simulation game that allows players to customize their Sim, home, clothes, cars, and more. However, for some Sim players, that is just not enough Sims 3 customization, and they like to mod things up by downloads found on the Internet.
With mods players can change things in game and let their characters do things they couldn't before. For instance, it can allow for Sims 3 teens to get pregnant, let same sex couples have a baby, take away that annoying nude blur, and download new Sims and clothes for free!
How to Mod Your Sims
If you are looking to change up your Sims 3 game and want some free downloads and mods, check out a website called Mod The Sims 3. It is this resource that offers the best free Sims 3 mods available online. It is many Sim player's first stop resource for modding their Sims 3 game.
To get started with this website, go to "Downloads" then select "The Sims 3" or whichever version you want to mod. From there, select which type of mod you are looking for: Sims, Patterns, Lots & Housing, Create-a-Sim, Buy Mode, Build Mode, Game Mods, Miscellaneous, Programs and Utilities, Challenge Themes, MTS' Top Items.
Modding your Sims 3 game requires downloading the mod you want and installing it. Each type of mod is different, so check out the mod's information before downloading it so you know how to install it and uninstall it if you no longer want to use the mod.
Clothing Mods and Sim Mods
The Sims 3 Online Store is a great option for high quality and safe Sims 3 downloads. However, it can get quite expensive. Those Sim Points only go so far on a tight budget, so why not download some free Sims 3 clothes, Sims, buildings, etc.?
Sexy clothing for The Sims 3 can be found on "Mod The Sims 3," and is updated quite often because the community is very active. There are also places to check out for some really great clothing including: "All About Style" and "Liana Sims 3."
Adult Mods
Adult mods for The Sims 3 include the nude blur removal, pregnancy mods, and even naked Sims. These can be found on websites such as "Mod The Sims 3" and "Pandora Sims."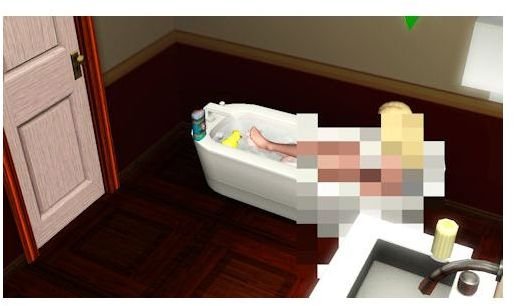 Blur removal mod – the blur removal mod for The Sims 3 is for those that want to remove the mosaic effect that Sims have over them when showering, bathing, and using the bathroom. The mod for this simply removes it.
Pregnancy Mods – the pregnancy mods for The Sims 3 include letting a teen Sim get pregnant, lengthening the pregnancy, and even allowing same sex Sims to have a baby.
Custom Music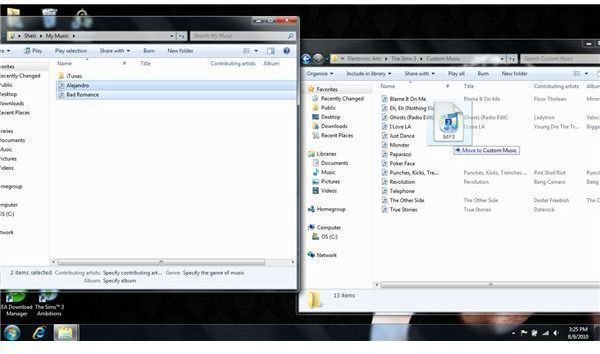 While not technically a "mod" putting in your own custom music for The Sims 3 is like a mod because you are modifying your game. This is perhaps the simplest (and safest) mod available for your Sims 3 game.
Plus, it is actually quite easy to add in your own MP3s for your Sims 3 custom music! Simply find your "Custom Music" folder in your Sims 3 files and then drag and drop your MP3 songs you want to add.