Move into or Build The Sims 3 Houses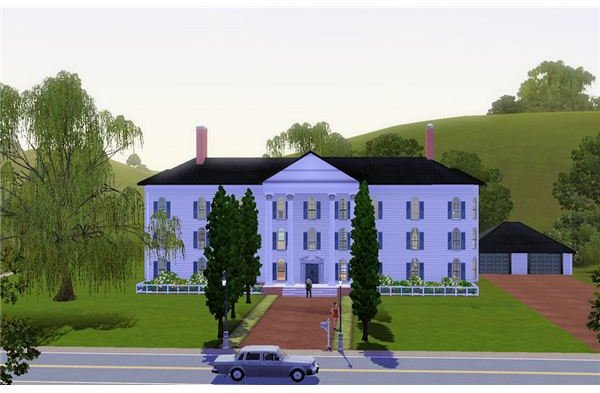 The Sims 3 Lots
There are two types of lots in "The Sims 3" that Sims can live on or visit. Sims can live on the "Residential" type of lot for their The Sims 3 houses and they can visit "Community" lots. There is a very large range of different types of community lots for Sims to visit and enjoy. If you know how to do it, you can even change a residential lot into a community lot or vice versa.
Residential Lots
Playable Sims live on a residential lot. The residential lots are the homes or The Sims 3 houses that Sims live in. All of their possessions can be placed in their home and depending on how much money they have earned, they can really live life to the fullest by having the highest upgraded items available from the "Buy Mode." Don't want to spend time having a career and earning money? Use The Sims 3 money cheat, and buy everything your Sims could want!
Unlike in other games in the series, the home isn't the center of the game anymore. Sims are free to move around the community and can even leave it to go on a vacation. While playing with one family, you can go into other Sim homes and to community lots around town.
They can end up "living" in a community location if they choose but they have a home elsewhere that is their technical home. Sims cannot technically live on a community lot, though they can spend a large amount of time on one of these lots and even sleep, eat and do regular things there. Their mail will be sent to their home and they will have to go there to pay pills and get their mail.
Move into a New House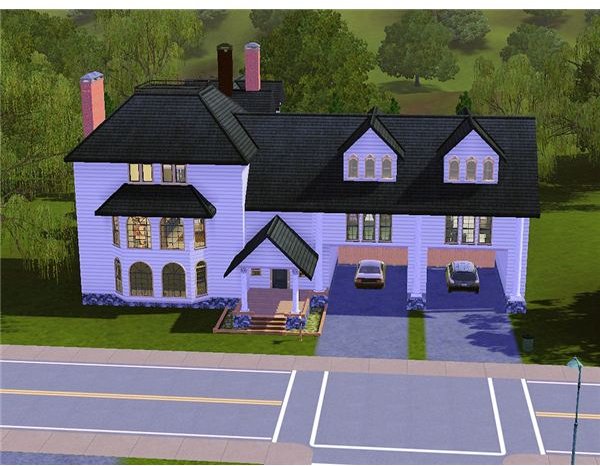 To move into one of The Sims 3 houses, you need to have your Sim use their cell phone or use the computer and select the option to "Move." From there, you can view which homes are for sale, and if your Sim family has enough money to purchase the house, they can move into the home. Select which family members will be moving, and then decide to either sell their furniture or pack it up to take with them. If you want to pack their furniture, it won't go into their personal inventories. It can be found in the "Buy Mode" in the "Family Inventory" section.
If your Sims were freshly made from "Create-A-Sim" you can place them into the town by selecting the family then choosing "Place Copy" and then selecting a home that the family can afford and select to "Purchase" the home or empty lot to build on.
Build a House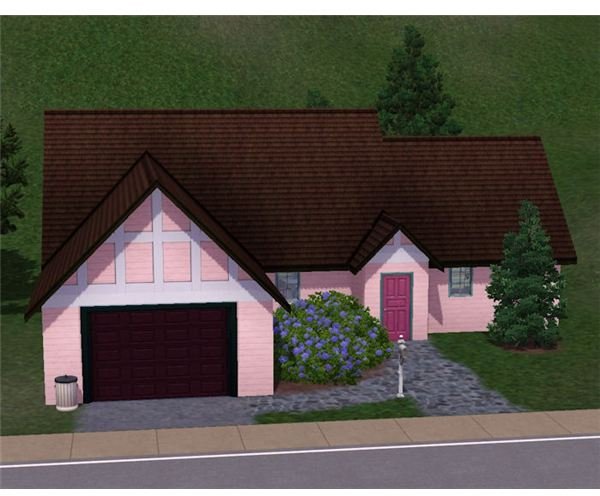 To build a new home, you really need some creativity skills. Have your Sim purchase and move into an empty lot and then go into the "Build Mode" and select everything you want your Sim's home to have. Decide if it is going to have a basement, a pool, how many bedrooms, bathrooms, the size of living space, and what trees or flowers will be outside, etc. The choices are unlimited and if you have the talent, amazing homes can be created!
Zoning Lots
There are two types of The Sims 3 lots that are available for zoning purposes in the game: residential lots and community lots.
If you have "The Sims 3: Ambitions" or updated your game with "Patch 12" you have the ability to add, delete and move both types of lots when in the "Edit Town" mode. From this mode you are also able to rezone a lot to be a specific type of community lot or change it to be residential.
To change the zoning type of a lot, go into the "Edit Town" mode and select the lot you want to change. Then select the "Change Lot Type" to the type of lot you want it to be.
Placing a Building on a Lot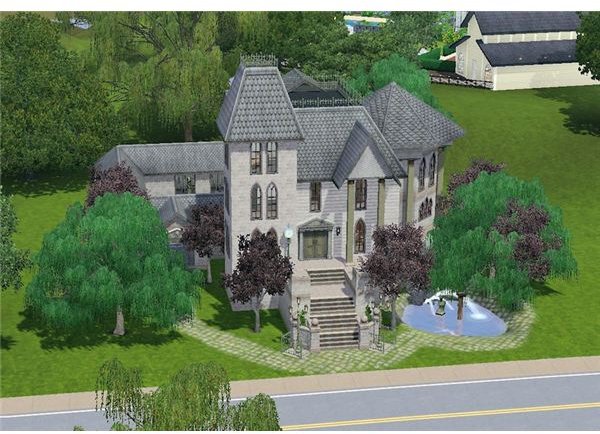 It is really quite easy to download a building to add into your game. The different expansion and stuff packs include new, pre-made buildings that can be added into your neighborhoods. There are also many brilliant designers that upload their creations to "The Sims 3 Exchange" for others to download and add to their game. Some lots are even purchasable from the Store, such as The Sims 3 Gothique Library but that costs SimPoints.
Once you found something that you want to add, how do you add it into your game? Go to the "Edit Town" mode to do this. Then the first thing you need to do is see how big the lot requirement for the building is. Then you need to locate an empty lot in the neighborhood that is at least that size. If it is too small of a lot, you can't place that building there. Once you located an empty lot, you will need to re-zone it to be the type of lot for the building you want to place. For example, you can't place a residential home in a community lot zoned for a small park. Then just select the building you want to place, and select to "Place Copy" and then select the empty lot you want to place that building on.
References
All screenshots and references from The Sims 3.

Screenshots provided by the writer.