The Sims 3 Lots Guide to Editing Your Town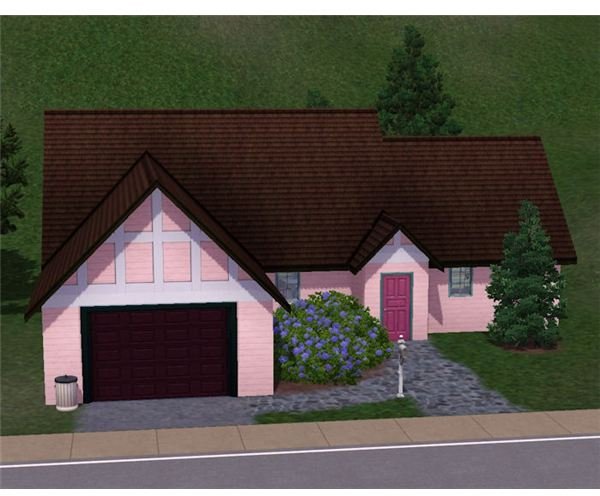 The Sims 3 - Neighborhoods and Buildings
All of the neighborhoods in "The Sims 3" allow you to go in and edit the town by placing new buildings or just fixing up the old The Sims 3 lots that are already in place. To do this, you will need to select which game you want to play with and then once it is loaded, select "Edit Town."
Be sure to have a backup copy of your game before editing the town because you may not like what you did or it might cause some glitches in your game. Having multiple versions of a town you are playing is always a good idea due to the bugs that haven't been fixed yet such as the invisible Sims bug that ruins your town.
Once you are in the Edit Town mode you'll see the buildings and empty lots that are placed set to being residential or community lots. You can change the type of lot it is by selecting it and then selecting "Change Lot Type" to which type of lot you prefer for that lot. You can also "Build/Buy" on the lot or "Edit Lot Details."
Residential Lots
The lot that Sims can live on is called a "Residential Lot." There are no subcategories for this type of a lot. Sims can buy a home from the Edit Town area or while in-game.
There are many starter homes available for Sims to purchase and can come either furnished or unfurnished. The furnished homes in cheap homes don't contain any type of upgrades or anything that great. It is usually a good idea to just buy it unfurnished, use The Sims 3 money cheat and then buy your own furnishings.
Community Lots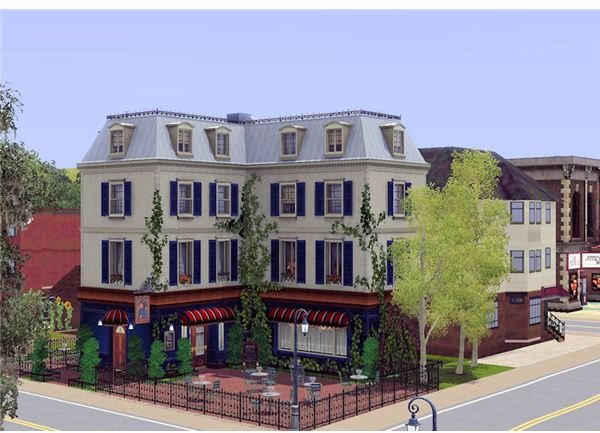 The community type of The Sims 3 lots is where Sims visit around town. Sims can move freely in this game and often travel to different locations throughout the day. There is a wide variety of different types of lot assignments you can have in your town with all of the different expansion packs added to your game.
Academy
This type of lot is used in "The Sims 3: World Adventures" and is found in Shang Simla (the town Sims can visit in China). Sims that visit this lot can learn the Martial Arts skill and practice on the training dummies as well as the board breakers.
Art Gallery
An art museum or gallery can be found in all of the neighborhoods. This type of lot will attract Sims that have the "Artistic" trait and it will deter Sims that have the "Can't Stand Art" trait. This is a purchasable lot type for Sims to purchase as real estate in-game.
Bars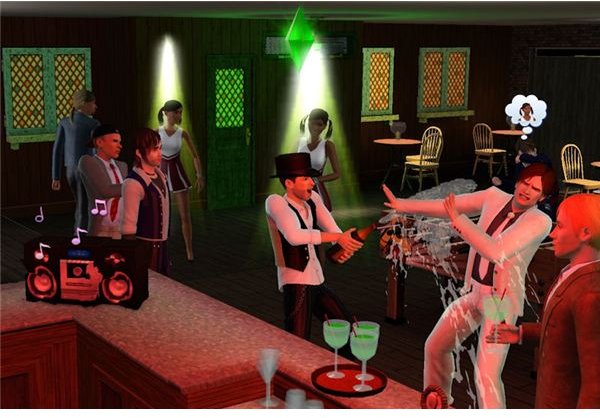 With "The Sims 3: Late Night" you can place bars into your town. They are already loaded into the Bridgeport town though. There are three types of bars available for you to add to town: Dive Bar, Local Watering Hole, and the Sports Bar. Different types of bars attract different types of Sims. Celebrities often go to bars to have drinks, some food and mingle with Sims.
Beach
The beach is a park area that Sims can visit to grill, lay in the Sun, play chess, and fish. Sims that are "Athletic" and "Loves the Outdoors" really enjoy going to the beach. This area can also be used to throw a party at.
Big Park and Small Park
A big park will attract more Sims to visit it. It also gives the "Beautiful Park" +15 moodlet. These large parks are really beautiful and generally contain many areas for lounging, grilling, hanging out, and having a good time. Parties can also be thrown here.
Chinese Garden
This is also similar to a park and is only available with the "World Adventures" expansion pack. When Sims visit this garden, they will receive the "Zen" +20 moodlet while there that boosts their learning ability for the logic skill and can meditate better.
Clubs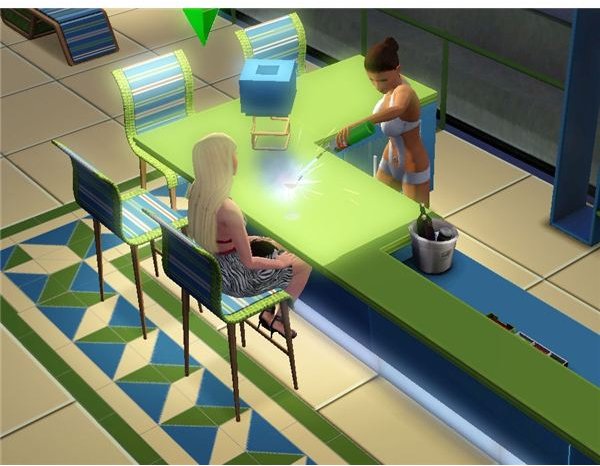 The clubs were also added in with the "Late Night" expansion pack. There are three types of The Sims 3 clubs that Sims can visit: Dance Club, Disco Club, and the Poolside Club. Sims go here to drink, eat, and dance. Different types of clubs attract Sims with different types of traits. For more information on this, check out The Sims 3 Late Night club guide.
Consignment Store
This type of The Sims 3 lots is only available with "The Sims 3: Ambitions" expansion pack. On this lot Sims can sell items to the shop which then go on display for other Sims to purchase. Sims can earn a reputation selling items and it shows up in the Sim's skill journal.
Fire Station
This lot is also only available with the "Ambitions" expansion pack. The Fire Station is a lot that Sims can visit and Sims can also join the Firefighter profession. There is a kitchen, entertainment items, and bathrooms there as well as beds for Sims to sleep on.
Fishing Spot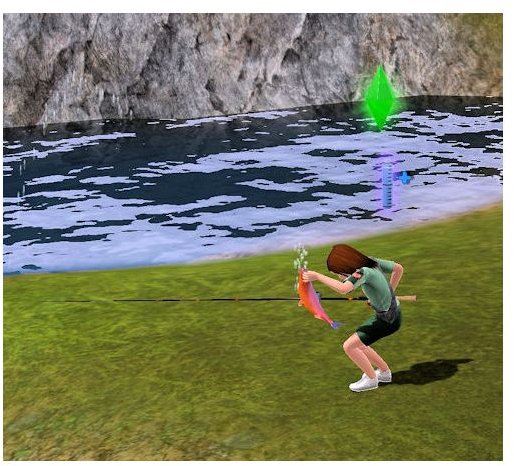 Sims that are learning the Fishing skill or have the "Angler" trait venture to fishing spots often. Different locations spawn different types of fish, so be sure that your Sim has the bait and knows how to fish what they are after to make it a worthwhile trip to the fishing hole.
Graveyard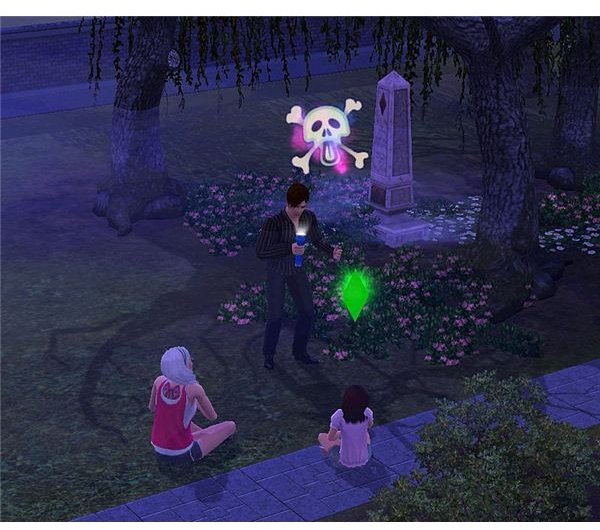 The cemetery or graveyard is found in all of the towns in the game. At night The Sims 3 ghosts come out to spook Sims that would visit such a place at night. Vampires also like to go there and in one town there is even a hidden vampire bar beneath the graveyard! This lot also features a mausoleum that Sims can use to explore (it is a rabbit hole though).
Gym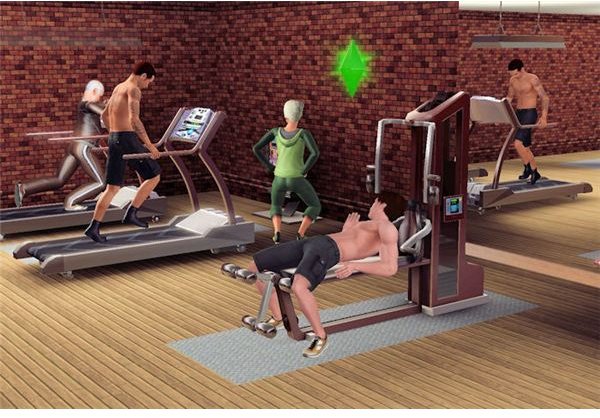 The gym is where Sims can go to workout for free. This saves money and space for workout equipment. Sims can also meet other Sims while there. This lot attracts Sims that have the "Athletic" trait.
Hangout
This lot type is available with the "Ambitions" expansion pack. It is where Sims can go to hangout and have fun. It resembles a bar but it is not a bar like those found with the "Late Night" expansion pack.
Junkyard and Junkyard with No Visitors
This is available with the "Ambitions" expansion pack. You can set it so anyone can visit it or so there are no visitors. Sims go to this area to salvage items and to collect scrap metal for inventing or sculpting.
Laundromat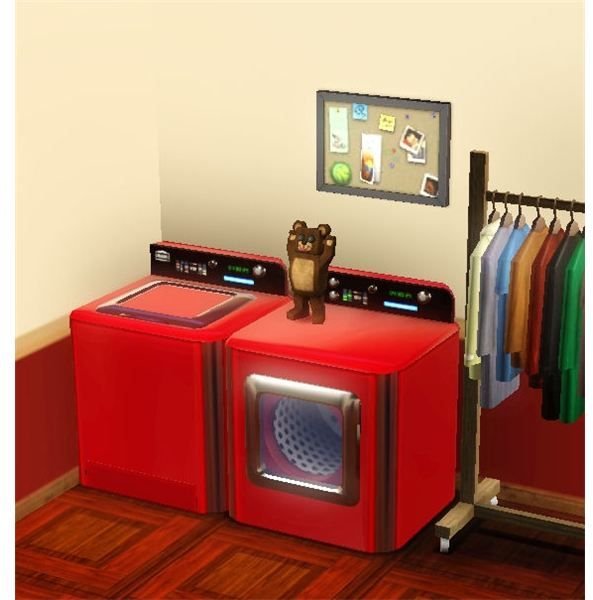 Washing machines and driers were added with the "Ambitions" expansion pack. Sims don't have to buy them though if they go to the Laundromat. If a Sim doesn't have any type of laundry machine, they won't have dirty clothes to wash.
Library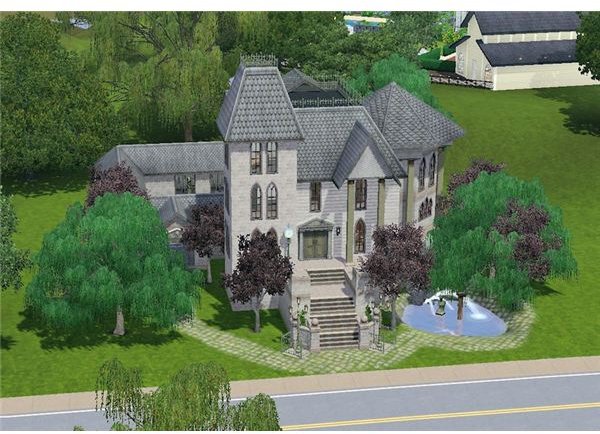 The local library is a great place for Sims to go that are learning a skill that they can read about. While a Sim is there they will have the "Power Study" moodlet that gives them a boost in learning skills. Many bookcases are there with books for Sims to read and there are also computers there for Sims to use that don't have one at home.
Lounges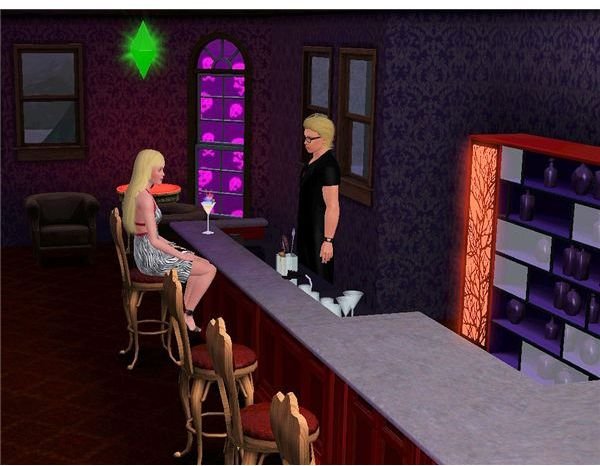 There are also three types of lounges available with the "Late Night" expansion pack: Exclusive Lounge, Fusion Lounge, and the Vampire Lounge. These locations are usually hot spots for The Sims 3 Celebrity status Sims to go to. Different types of lounges will attract different types of Sims. The exclusive lounge is hard to get into, so Sims really need to work on their celebrity points before trying to get into that one!
Nectary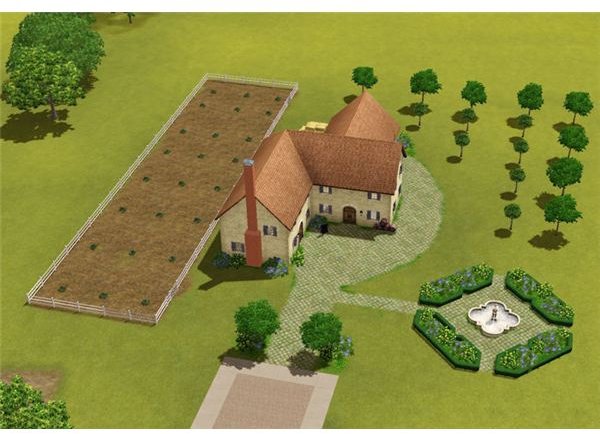 The nectary is found in Champs Les Sims (the town in France Sims can visit with the "World Adventures" expansion pack). If you like the nectary though, you can add it into normal towns too. This lot has nectar racks, nectar makers, and special grapes that your Sims can harvest to create nectar with.
Pool
This type of lot has a pool and poolside area that "Athletic" Sims really enjoy visiting to swim or just hangout. While Sims are there, they will receive the "Lovely Pool" +15 moodlet.
Rabbit Holes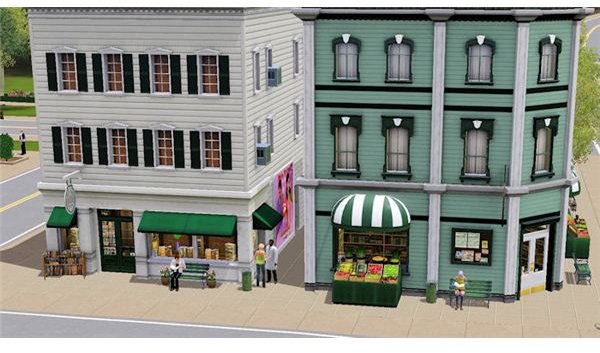 There are quite a few lots that have "rabbit holes" for them. This just means that when Sims are visiting them, you don't see the area they are in and don't necessarily have control over your Sims while there are in there. This includes: Day Spa, Bookstore, Grocery Store, City Hall, Mausoleum, Hospital, Restaurant, Stadium, Theater, and the School.
Salon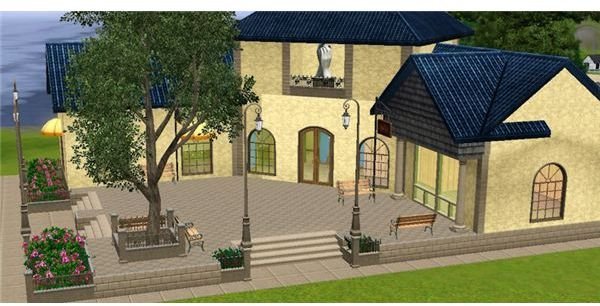 This is one of The Sims 3 lots that is available with the "Ambitions" expansion pack. This is the area Sims can go to when they want to get a makeover or a tattoo. This is also where Sims can go to work if they are pursuing a profession in the fashion or tattoo industry.
References
All screenshots and references from The Sims 3.
Screenshots provided by the writer.