The Sims Medieval Village Shoppe Guide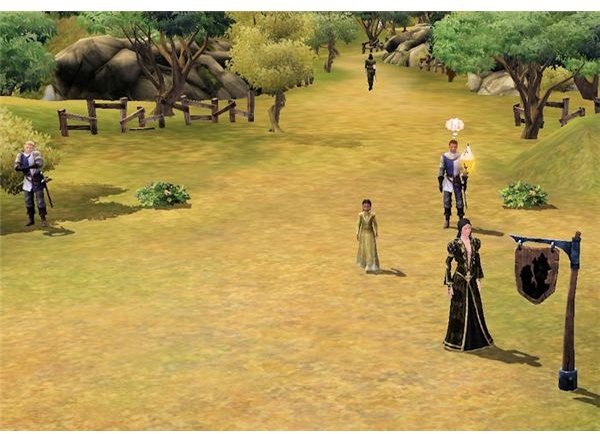 The Sims Medieval Village Shoppe
There aren't many shops available for you to purchase items from in "The Sims Medieval." The main items that you can use for the home are of course available without having to visit a local shop and can be found in the "Buy Mode." There are many other items that Sims need. These can be found at The Sims Medieval Village Shoppe.
To quickly locate the shop, it can be found on the "Locations" tab which will show the "Path to Village Shoppe." This will directly move your camera viewpoint to this location. Click on the sign and select to visit the location. This will then send your hero to the shop. You do not get to actually see the shop. It acts as a "rabbit hole" similar to other locations in "The Sims 3" and brings up the menu to buy and sell items at the shop once your Sim makes it into the location.
Buying and Selling at The Sims Medieval Village Shoppe
Once your hero has arrived at the destination, you will see the menu with items that you can purchase. You can categorize them by type and also by price. There are many things for sale at The Sims Medieval Village Shoppe including food, clothing, weapons, profession related items, maps, The Sims Medieval herbs, minerals, gemstones and more.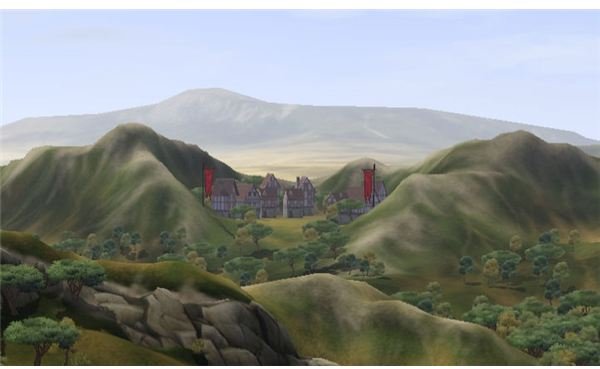 Items that are in your inventory you can also sell at the shop. You can see how much these items are worth before selling them. If it isn't something you want to sell, just cancel out the transaction and you will keep the item in your hero's inventory.
The Sims Medieval merchant hero uses the shop a little bit differently. This hero is able to view the "hot items" of the day so they will know what will be big sellers at their own market. Items they purchase at this shop and then place in their market will be sold for more money, earning them a rather large profit most of the time. It is a good idea to always have a large supply of items purchased from this main shop on hand at the market so they won't miss the "hot items" and also give Sims a large amount of items to choose from at their stalls. This hero can amass a very large quantity of money by buying low and selling high. Their trading skills also help to bring in imports that Sims can't purchase elsewhere in the Kingdom.
Tip: If your hero has children, they can send their kids to the shop so they don't have to waste time buying items. What they buy is then found in their children's inventory.
References
All screenshots and references from The Sims Medieval.
Screenshots provided by the writer.