What Are the Best Sci-fi and Fantasy Mobile Games?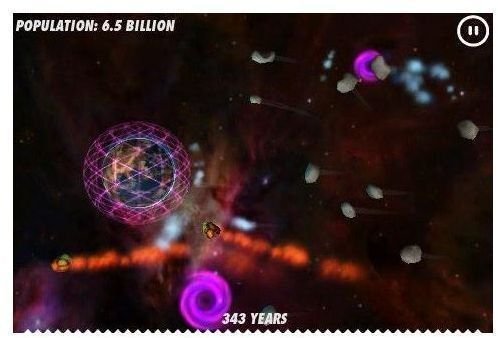 Dragons, Knights and Smurfs
Nothing says fantasy gaming more than knights, dragons, unusual words and… Smurfs.
From the magical worlds of iKnights Online and iDragons Online for iPhone (pretty much the same game, in truth) there are many fantasy titles available for mobile phone gamers. One of the most popular fantasy RPGs is Zenonia, which is available on Android, iPhone and even Windows Mobile; there are also two sequels available on Android and iPhone.
Finally, if you prefer your fantasy worlds to be blue and Dutch, the presence of the Smurfs on iPhone predates the recent movie, and instead features a visual design that evokes the old 1980s cartoon based on the unusual characters.
Space Invaders and Retro Style Games
If you're looking for science fiction games, the most obvious place to start is with the retro-style space invaders and shooters. Various space invader titles are available on BlackBerry and Android, for instance, with the latter having a particularly nice selection of titles such as the retro-style W.A.R.P. This is a brand new approach to games such as Missile Command, where the available technology is used to defend the planet from incoming attack.
Similarly, Hyperlight offers yet another retro-styled user interface, this time presenting Geometry Wars-style gameplay, although unusually for a shoot-em-up there is no weapon in this game!
Famous Sci- Fi Gaming Franchises
Various popular gaming franchises offer titles for mobile platforms. Probably the most famous sci-fi franchise is Star Wars, and there are many different games and apps available for fans of this fascinating fictional universe, available on Android, iPhone or Windows Phone.
Similarly, Star Trek fans can call on a number of apps for iPhone and Android, from games to the more obvious "phaser" sound effects and the usual sound boards. These titles are clearly popular with gamers, although they work best when they succeed in capturing the spirit of the TV or movie series.
First Person and Plot-Based Sci-Fi Games
Time Crisis might not be as well known in the West but it is a hugely popular arcade gaming series in the Far East, developed by Namco and available worldwide on various console platforms, and of course iPhone. These are first-person shooter games where the aim is to defend the world from James Bond-esque plots, often with heavy sci-fi elements such as EMPs (electro-magnetic pulse detonations).
It is only one such first-person shooter or plot-based sci-fi game for popular mobile platforms – generally these types of title seem to be available for iPhone rather than any of the other devices. For instance, for iPhone we have Perfect Cell (an alien organism must escape from a secure facility), Dead Space (the player is trapped on a deep space vessel with "something else"…) and the NOVA games, which bare a few similarities to the HALO series.
Text and Classic Fantasy
Many RPG games have a heavy fantasy element and there are popular RPGs (role playing games) across all platforms (as you have seen already with Zenonia). However, it wasn't always a case of controlling your characters with a joypad – in the early days of video gaming, text-based adventure games were the main point of enjoyment for fantasy fans. Various text-based fantasy role-playing games are available for iPhone.
Meanwhile, the massive gaming experience known as Dungeons & Dragons (or D&D) has a presence on iPhone in the shape of useful tools that can be used with a desktop gaming session. These tools include dice, spell books, character naming tools and loot generators.
Sci-Fi and Horror Collide: Attack of the Zombies!
Finally, no one would call zombies and other re-animated forms of the undead purely sci-fi, but on many occasions throughout popular culture their creation has been inspired by the presence of a (pseudo-) scientific element, such as bacterial warfare. The result is a hugely popular sci-fi/horror crossover genre that crosses the various entertainment media from TV to movies and books and video games.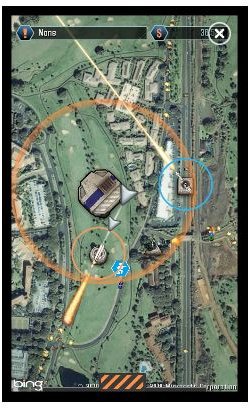 On mobile phones there is a great selection of options, from Plants vs Zombies to Zombieville USA, although you might prefer the real-life threat offered in Crackdown 2: Project Sunburst on Windows Phone, which uses your current location and Bing Maps to create an area to defend against the zombie hordes!
References