Guide to Using Magic with The Sims 3 Spells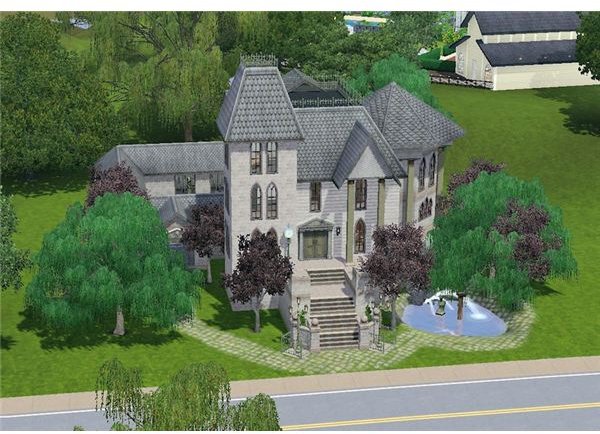 The Official Sims 3 Store
The official The Sims 3 store offers a large amount of things to purchase and download into your game. These items are of high quality and generally won't cause your game to crash. Free downloads from other websites that offer custom content for "The Sims 3" can't guarantee that by any means and will often cause instability issues for gamers. There aren't any special The Sims 3 spells you can do to fix corrupted files from bad downloads, so if using these, be sure to save your games often!
Simmers can find everything from new clothing, hairstyles, cars, bicycles, toys, furniture and much more for purchase and download at the official store. Items are purchased through something called "SimPoints." Unless you are able to catch these points on sale, they cost $10 for 1,000 points. If you have items or sets that you want to buy, if you wait long enough you will probably be able to find it on the "Daily Deal" or on special during holidays.
The Sims 3 Gothique Library
The first set aside from The Sims 3 Barnacle Bay world for sale from the official "The Sims 3 Store" that offers additional gameplay is the "Gothique Library" set. It costs 1,200 SimPoints and is actually worth it to just purchase the entire set because it comes with high quality items for you to decorate other buildings and homes with as well.
The library itself is a beautiful community venue for all of the neighborhoods too. So, if you want to create a whole neighborhood or just a street that has gothic lots on it, this would be a must-have library for your town!
Lady Ravendancer Goth's Book o' Spells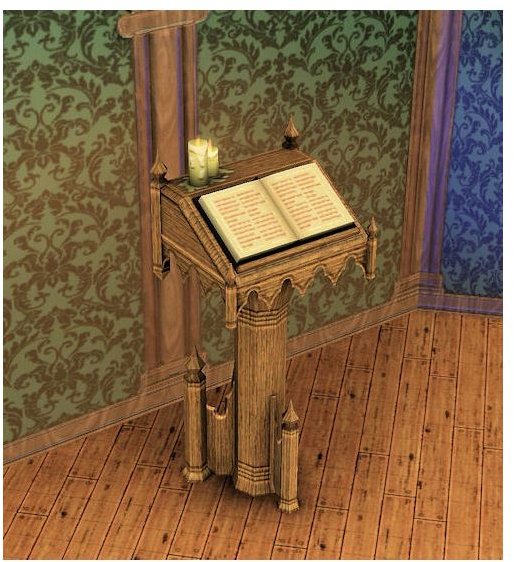 Once you place the library into your town, you don't have access to the additional gameplay just yet. The Sims 3 spells can only be learned with the "Lady Ravendancer Goth's Book o' Spells" which is purchasable in the "Buy Mode" for $72,000 Simoleons.
If your Sims don't have enough money to purchase this item, you could always place it inside of the library yourself form the "Edit Town" mode. It would be easier to just use The Sims 3 money cheat and buy it for your Sims. That way, they will be able to use the spells in "The Sims 3" when you want them to.
Kids are not able to learn how to learn or cast spells in the game. They can't interact with the "Lady Ravendancer Goth's Book o' Spells" at all.
Note: If you don't want to purchase the entire "Gothique Library" set, you can purchase this item singly for 500 SimPoints.
Ready to Learn and Cast Spells?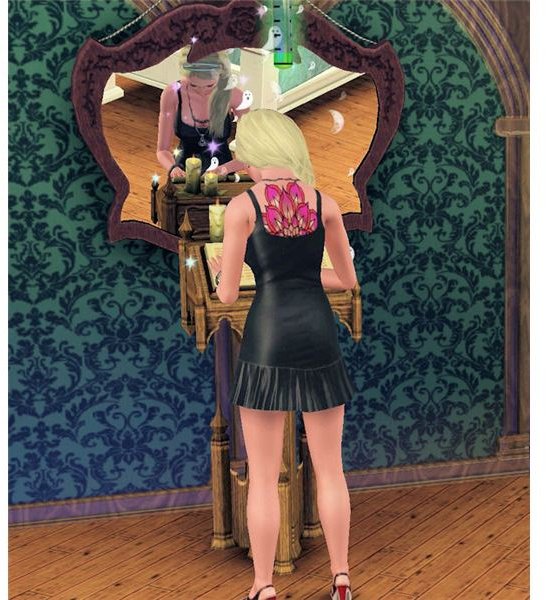 For Sims that are able to learn how to cast spells, you must place the book of spells in your town or in your Sim's home for them to learn the spells. It doesn't take too long for a Sim to learn how to cast The Sims 3 spells.
Unfortunately, you can't just go right into casting them once your Sim learns the spell. They are still just a beginner at magic and more than likely won't end up casting it properly. They aren't The Sims 3 Harry Potter characters that can cast with the ease of wands. To cast a spell, you'll need to select the book of spells and review it which will give your Sim the "Makin' Magic!" moodlet which gives +15 for their mood and also allows them to be charged with the spell casting focus needed to cast the spells they have learned. Sometimes even this won't guarantee that the spell will be cast properly. When this happens, your Sim will receive the "Cursed!" moodlet which gives -50 for their mood.
To actually cast the spell, just click on your Sim and select "Cast Spell…" and choose which one you want them to cast.
Spell List
There aren't many spells that you can use for magic with the book of spells. However, the ones that are available are a fun addition to the game. The following list are all of the spells that are available with the "Lady Ravendancer Goth's Book o' Spells."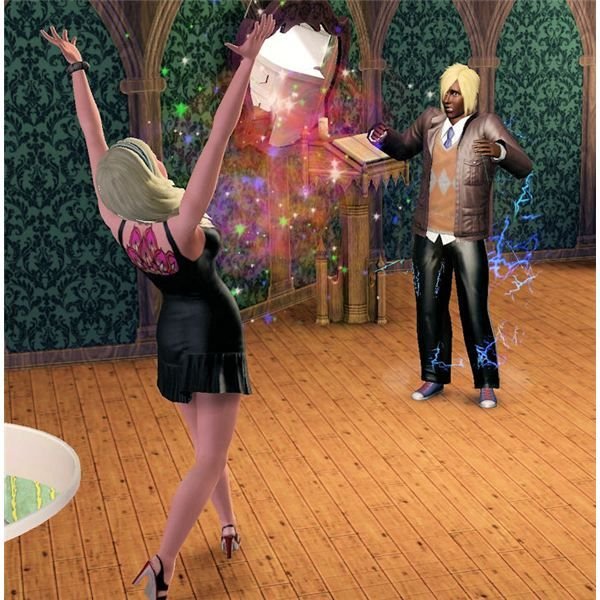 Sims can learn and cast:
Enchant
Mood Elevatus
Summon
Summon Acquainted
Unleash Animale
Note: If you want to use magic in your Sims 3 game, this is the only option (so far) for you. This may lead to additional gameplay in the future with expansion packs. However, nothing has been announced yet that suggests so. If it is popular on the store though, it might lead to a magical themed expansion.
References
All screenshots and references from The Sims 3.
Screenshots provided by the writer.