The Sims 3 Fast Lane Stuff Review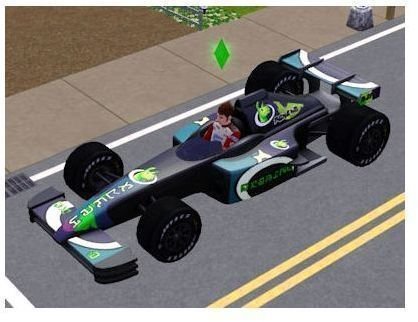 The Sims 3
The Sims 3 base game is required for expansion packs and stuff packs. Before trying to add items from any stuff package, you must first make sure to have your game properly installed and updated on your computer.
The Sims 3: Fast Lane Stuff Package
Sims in The Sims 3 have many different vehicles to choose from, but some Sims perhaps want something a bit more interesting - that is where this stuff package comes in!
The Sims 3 Fast Lane Stuff Pack offers Sims four new themes: Classic Luxury, Intrigue, Racing, and Rockabilly.
Classic Luxury – this new theme includes new cars, clothing, and décor inspired by vintage cars in the 1930s. New cars include: Classic Convertible, Anachronous Automobile.
Intrigue – this theme includes new cars, clothing, and décor inspired by expensive modern cars and the newer James Bond movies. New cars include: La Matea, The Empire Eidolon, Requiescence.
**_
Racing – this theme includes new cars, clothing, and décor inspired by Formula 1 racing from the 1990s-2000s. New cars include: The Velocity, The Fitzgerald, The Jamboree.
Rockabilly – this theme includes new cars, clothing, and décor inspired by the look from pin-up girls and the American 1950s look. New cars include: Rock Town 3000, Summertime Souped-Up Ride, Heartbreak Hot Rod, Scoot Mobile. A new radio station is also added with this theme, the "Rockabilly" music station.
*If your Sim family doesn't have the cash for these items right away, don't be afraid to use The Sims 3 money cheat!
Vehicle Enthusiast and Car Relationships
The Sims 3 offers Sims traits. The new trait added with The Sims 3 Fast Lane Stuff is the Vehicle Enthusiast trait. With it, Sims enjoy their cars more, can automatically name vehicles, and build relationships with vehicles faster than regular Sims.
Car relationships are a new addition to The Sims 3 Fast Lane Stuff package. Cars become like your friend, and will show up in your Sim's friends tab. The more often your Sim drives the vehicle, the higher the relationship they will have with it. Eventually, once the relationship is high enough, the Sim is able to name the vehicle.
Graphics (5 out of 5)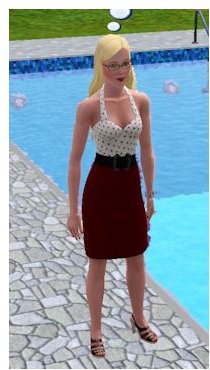 The Sims 3 graphics are much more advanced than previous Sims games, and this stuff package doesn't disappoint in this area either. This game allows the user to make adjustments on everything from creating a highly unique Sim to changing the Sim's clothing or décor items from color to fabric, and more! With this stuff package, you can change and enhance your cars and other new items as well!
Sound (5 out of 5)
The Sims 3: Fast Lane Stuff gives the new radio station "Rockabilly." It is true to the Sims style of radio stations and plays just as well as previous stations. If these stations aren't your thing, custom music is still able to be added to give the player limitless options.
User Interface (5 out of 5)
The user interface in The Sims 3 is easy to navigate and figure out. This stuff package didn't adjust it or make it any better, so based on the overall ease of it, I think it is fantastic.
Moving around from the "Active Family" and "Edit Town" can be a little annoying on the wait time to load, but these options make it very worthwhile waiting if you want to play as more than one family.
Gameplay (5 out of 5)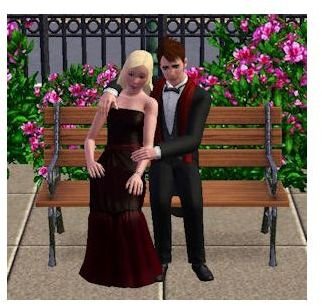 The Sims 3 overall gameplay is really limitless. You can play the game and never run out of new things to do and experience – just like in real life. You can have a Sim-version of yourself, or perhaps make one as someone you'd like to be in real life. You can do or be anything in this game and all of the additional expansion packages such as World Adventures or Ambitions just take your Sims to that next level. This is perhaps the best Simulation game series ever.