The Sims 3 House: Crumplebottom Household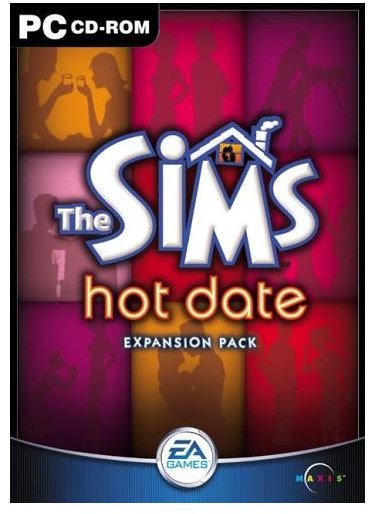 Crumplebottom Family History: The Sims
The Crumplebottom family can trace their lineage through The Sims series all the way to an expansion pack of the original Sims game, Hot Date. In fact, the widow Agnes Crumplebottom living in The Sims 3 house is the same character who appeared in Hot Date.
In Hot Date, Agnes Crumplebottom was known simply as Miss Crumplebottom and appeared as an elderly non-playable character. In Hot Date Agnes hates romance and is very vocal about her feelings. If she is on a community lot and other sims engage in romantic interactions she will scold, smack or hit them with her purse.
Crumplebottom Family History: The Sims 2
In addition to the appearance of the Crumplebottom family in The Sims: Hot Date, the family also makes an appearance in The Sims 2 neighborhood, Pleasantview. With the base game installed, players can find Agnes Crumplebottom's tombstone on the Goth family lot and Agnes herself sometimes appears as a ghost.
In addition to Agnes, a distant family relation appears in The Sims 2 expansion pack, Nightlife. Mrs. Crumplebottom appears on community lots in Nightlife to scold and hit sims who engage in public displays of affection, apparently inheriting Agnes' dislike of romance. Though many players confuse Mrs. Crumplebottom with Agnes, game creators referred to Mrs. Crumplebottom as a distant relative of Miss Crumplebottom in a community chat prior to the release of The Sims 2: Nightlife.
The Sims 3 House: Crumplebottom Household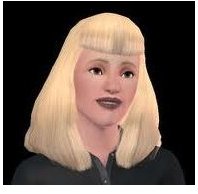 The Crumplebottom family can be found in The Sims 3 house at 230 Redwood Parkway in Sunset Valley. The sole inhabitant of The Sims 3 house is Agnes Crumplebottom, a rich young adult widow. Agnes is the daughter of Simon and Prudence Crumplebottom making her the sister of Cornelia Goth and the aunt of Mortimer Goth, who is a rather famous sim amongst fans of the series.
She was once married to Erik Darling, who appears as a ghost on The Sims 3 house at 230 Redwood Parkway. According to her story, Agnes' late husband died on their honeymoon before she even had time to change her maiden name to her married name. Agnes is a bookworm and hopeless romantic but, perhaps due to her husband's early demise, she is also grumpy and a loner. Although Agnes is rich she is also frugal. She also likes classical music, lobster thermidor and the color brown.
Agnes' lifetime goal is to become an illustrious author. This lifetime wish requires her to maximize the writing skill and the painting skill. Since Agnes is a loner, staying home and working on her skills is not difficult for her. Although Agnes begins the game alone, how her life turns out is up to the player. Will Agnes remain a bitter widow, shunning romance thanks to her own heartbreak or will she find love again?
It is possible to have her romantically involved with the ghost of her late husband or to restore life to her late husband. If including Agnes' deceased husband in the family makeup, players will find traits that both match and conflict with those of Agnes. Erik is a friendly, easily impressed hopeless romantic who is excitable with a good sense of humor. His goal while living was to be super popular as defined by having twenty friends.
Images are copyright of Electronics Arts, Inc.
This post is part of the series: The Sims 3 Sunset Valley Families
Explore the history of Sunset Valley families returning in The Sims 3 from previous installations of The Sims series, and meet the new families who have no ties to bind them in this series that explores the neighborhood population of The Sims 3 Sunset Valley.