Mafia Wars Street Thug Job Tier Strategy Guide for Facebook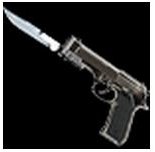 About the Game
Mafia Wars is a popular Facebook application that players are crazed with. Taking the lead role among the re-emergence of turn based click MMO, Mafia Wars lets you assume the position of a person trying to make his/her way into the world of the illegal and the underground. If you're interested in the game and are looking for a review of it, look no more and just follow the link. If you're into the game already but are having a hard time getting a feel for it. why not start with a Beginner's Guide?
The Street Thug Job Tier
As with everything, you must first begin at the very beginning and at the beginning of Mafia Wars is the Street Thug Job Tier for newbie Mafia Wars players starting from the first level to the fourth. With the help of this guide, learn the basics of playing the game as well the requirements and rewards that go along with this game. Mastering the Street Thug job tier will reward you with a nifty, Pistol Bayonet. The Pistol Bayonet gives you an added 45 bonus to your fight damages so better finish this tier fast!
At the Bottom of the Ladder
It's time to start with the jobs you'll need to finish the Street Thug tier level. Remember that you have to fully master the Street Thug level in order to move on to the next Job Tier.
First up is basic Mugging. Yep, you'll have to start with the most measly jobs you can think of. Rob some poor old lady of her goods using up 1 energy point. Practice is perfect and each time you finish this job you'll be rewarded with 1 experience point and about 230 dollars as a reward. No need to stock up on any item for now.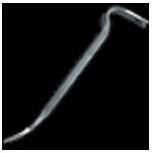 Next up is the Corner Store Hold-Up. Think 7-11 mugging, slightly riskier and with a slightly bigger payout as well. For this job, you'll need 3 energy points as well a Crowbar you'll mostly pick up on the way to the hold-up. A successful heist gives you 3 experience points as well as about a thousand dollars in reward money. (The crowbar you'll be able to buy at the Inventory area for about 700$)
Getting the Hang of It
As you may have noticed, most jobs here are either robberies or thefts. This next job is no different.
Armed with 5 energy points and a 45 Caliber Pistol, you're ready to rob your very first warehouse. Equal payout with the experience as opposed to the energy points you used up. But don't worry, aside from the experience points, you'll also be able to get more than a thousand dollars in reward possible capping at $2875.
Next up is your very first Auto Theft! Yep, learn to grab cars and make them disappear in 60 seconds by using up 7 energy points to deem a reward of a max of 8 energy points and about $3220 to $5290 in reward money.
Note the both item requirements can be bought at the Inventory section with the pistol as $1000 and the shotgun for $2000
Images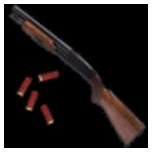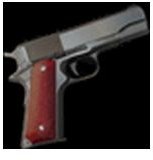 A Dangerous Game
Gear up for more action as this time, you're off to the Inventory section and buying a $300 baseball bat in order to Beat Up a Rival Gangster for 2 energy points. Payout is quite balanced, with the same experience points given for the energy and less than a grand as reward money. However, one bonus for this is the chance to loot a .22 Pistol which you'll be needing later on.
Next up is Robbing a Pimp. Be sure you have a machine pistol and a motorycle in your repertoire before engaging in this job. The Machine Pistol will cost you 5 grand (and is a good investment for when you reach the Hitman Job tier) The Motorcycle will cost $15,000 and an upkeep cost of $15 but again, this wil be a good investment as you'll be able to use the motorcycle once you reach the Capo Tier.
Now for the 3 energy points you shell out, you'll also be getting 3 experience points in return. As well as about $2000 in reward money. You'll also be given a chance to loot a 9mm semi automatic so good luck with that.
Finally, the last job for this level will let you rough up some people as you Collect on A Loan. Grab the baseball bat you used to beat up your rival and expend 2 energy points for this job. Rewards will merit you 2 experience points and a big cash out between 2 thousand to 5 thousand dollars
Images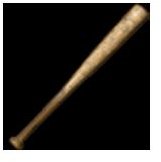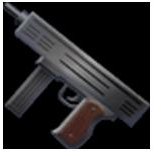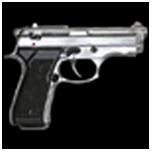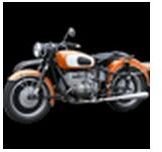 The Boss Fight
Think this tier is over? Dream on!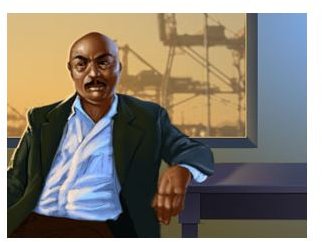 Once you've managed all the jobs in this level, its time to fight of the first boss in the name, Giancarlo Morillo. Morilla seems to think he's one tough egg and is even crass enough to rough up your uncle. It's time for some old fashioned Italian vendetta, so head over to his turf and return the favor.
Round up 2 of your Mafia Friends and storm Giancarlo's turf. Be sure that you're health is on the max because this is going to be one tough ride. 2 energy points are needed so that seems like an easy enough requirement. This will be a turn based fight scene, as is with most RPGs. You'll be given the option to use certain items you may have collected so that will an ace in your pocket. Boss Fights can be hard if you don't think it through properly so be smart. If you think you can't finish the fight, back off and return to fight another day. Just be careful as running away means a loss in your pride as well as some hefty cash in your pocket.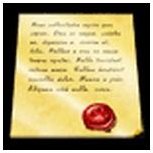 If you do manage to beat Morillo to a pulp, then be happy. The Godfather will look on this deed with a nod and look for your support in the future. Before you leave his villa, you'll be leaving with an extra trophy of a Blackmail letter as well as of course, some cash rewards and 2 more experience points in the bag.
Job's Done
The day is done and so is this Mafia Wars level. Have you roughed up enough people to gain some experience? I'm sure you have and caught some bruises on the way too I bet. To be safe, I'm sure this guide has been a lot of help and I know you're just looking for more guides in the future.
Don't worry, if you ask then you will receive! Moving up the ladder means you have to be smart and what's more smart than having a guide on your side? If you're done with the Street Thug tier and need more help, why not check out other guides in Bright Hub? The Underboss level might be harder than you can imagine so hopefully, this job guide will do you good.
With that, I'm off. Good luck and happy hunting.
This post is part of the series: Mafia Wars Job Guides for Facebook
Here are the job guides for the Facebook application, Mafia Wars under the New York tier.