Mafia Wars Soldier Tier Strategy Guide for Facebook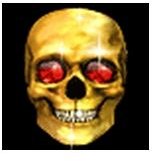 About the Mafia Wars Game
Mafia Wars is a Facebook application that lets novice players into the world of turn-based MMORPG. One of the many facets of this game is a job tier, wherein players will complete a series of jobs per level to move on to the next.
The Solider job tier is the third job level among a series of 9 in the New York part of Mafia Wars. Completing and mastering this job tier grant the player an access to a Golden Skull, an item that will lessen your health regeneration period by 30 seconds.
If you're interested in the game, but not sure if it's meant for you, why not read up on the review first? Now in the instance that you do find the game for you but are having troubles getting the hang of it, then read up on this Beginner's Guide.
The Soldier Job Tier
The Soldier job tier includes jobs like destroying an enemy mob's hideout, killing a snitch, breaking into a museum, and fighting a Haitian gang. This guide shows you which ones to tackle first and what you'll need to master each Soldier job. These jobs range require as little as 5 energy to 16, and several types of weapons, armor, and vehicles.
FIrst Things First
Begin this job tier by Destroying an Enemy Mob Hideout. You'll need 2 tommy guns and 3 sedans. Remember that tommy guns will cost $120,000 and $40,000 with upkeep costs of $1500 and $50 respectively. The Mob Hideout will require 5 energy points and will yield 5 experience points in return as well as almost $1100 in cash reward. Oh and if that's not incentive enough, you'll also be getting a C4. Boom baby!
Next up, take down a Protected Snitch. You'll need three tommy guns this time as well as two armored sedans. The armored sedans will cost $60,000 (upkeep of $100). You'll also be using the Armored Sedans in the future for a Capo Job Tier. Completing this job (once use up 5 energy points) will move your experience 5 points up, with a cash yield of more than 12 grand.
The next job is almost the same as the Snitch job, and its Busting a Made Man out of Prison. It will cost you the same points as you used earlier on with the same reward points of 5 experience points as well more than 10 grand. Of course, the bonus of an automatic rifle which you'll be able to use for the Underboss tier will help.
Images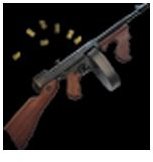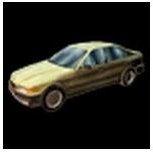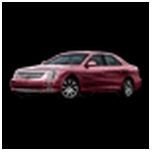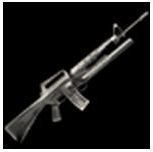 Going International
Next up is a movie classic: the Museum Break-In. Here, you'll be needing 3 sedans and 2 machine pistols. With 16 energy points needed, you'll be granted a hefty 25 experience points in reward. Cash reward is actually great here, with $50,000 ++ to be had.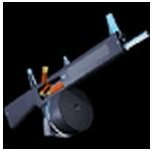 Next up is taking down a Hatian gang, (now didn't I say we were going international?) Make sure you have the following to be able to do this job: 5 energy points, a chaingun and 2 armored sedans to be able to get 6 experience points, a semi-automatic shotgun and almost 15 grand in reward money.
If you're looking for extra incentives, then know this: a semi-automatic shotgun will be a useful loot item once you're headed into the Capo Job Tier.
Time for War
Final Jobs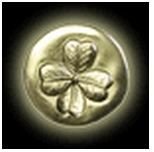 Now then, it's time to clip an Irish mob's local enforcer, to get the upper hand in the underground game. Here's what you'll be needing to complete this job: 8 energy points (in return for 13 experience points) 2 sedans, a bulletbroof vest and 2 tactical shotguns.
When you've finished this job successfully, you'll be happy to know that aside from the $20,000 in cash that you'll be receiving you'll also be receiving a beautiful trinket straight from the Irish: a lucky shamrock medallion.
Finally, you'll need to steal a tanker truck. 7 energy points vis à vis 9 experience points. Grab 4 motorcycles for the transfer and a subsequent machine pistol for each motorcycle you have. Cash reward will move you 20,000 dollars higher up the ranks and a bonus firebomb.
For a little added bonus, stocking up on your machine pistols will be a good deal for you as you'll be needing a couple of them in the future, particularly when you enter higher levels like the Hitman job tiers.
Luis Castana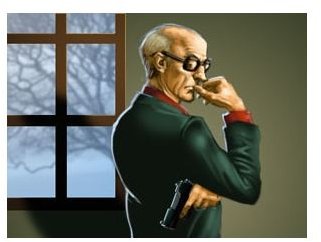 To finish off this level and become a Master Solider you'll need to deal with Luis Castana. Castana seems to think that he can just weasel out of the family affairs and rat us all out. Talk and knock some sense into him eh?
As usual, each boss hit requires you to expend about 20% of your total energy, so be sure you have that at least, and of course a full health bar. Some consumables will of course be a bonus (health kits, shivs anything).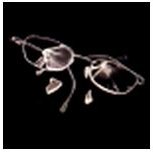 Take him out and earn your name in the family as a skilled soldier, with a pair of broken glasses as a trophy.
Job's Done
Now that the job's done, pat yourself in the back and move on to the next one. Congratulations! As originally stated, you'll have a bonus item dubbed, the Golden Skull.Now if you think this was easy, then be careful - the following job tiers won't be as easy as you might think.
So allocate the right points that you need whenever you level up and bag a couple of achievements your way before moving on to the next job tier.
This post is part of the series: Mafia Wars Job Guides for Facebook
Here are the job guides for the Facebook application, Mafia Wars under the New York tier.